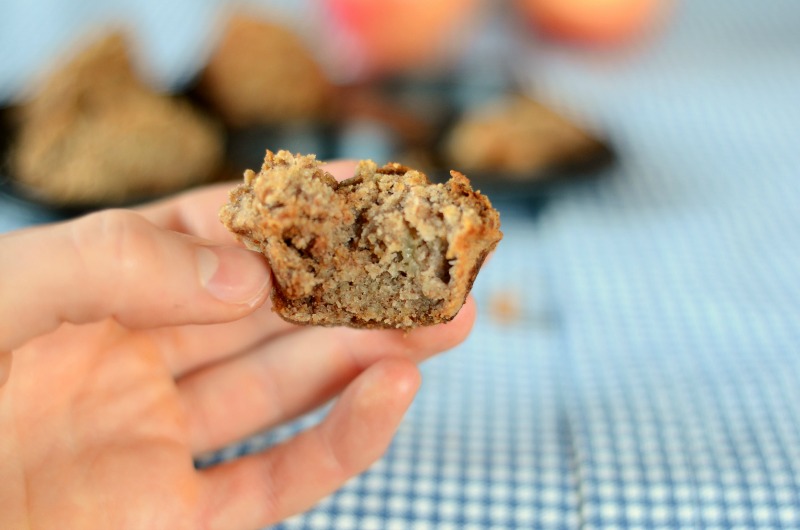 There's been a revelation in the world of AIP baking, and I cannot take credit for it. Rebecca from Lichen Paleo, Loving AIP has a recipe for No-Nut Tigernut Spread (aka homemade AIP nut butter). I was a little skeptical but I had to try making it because I knew it would be totally awesome to have an AIP nut butter sub. The results astounded me; this recipe basically tastes like almond butter!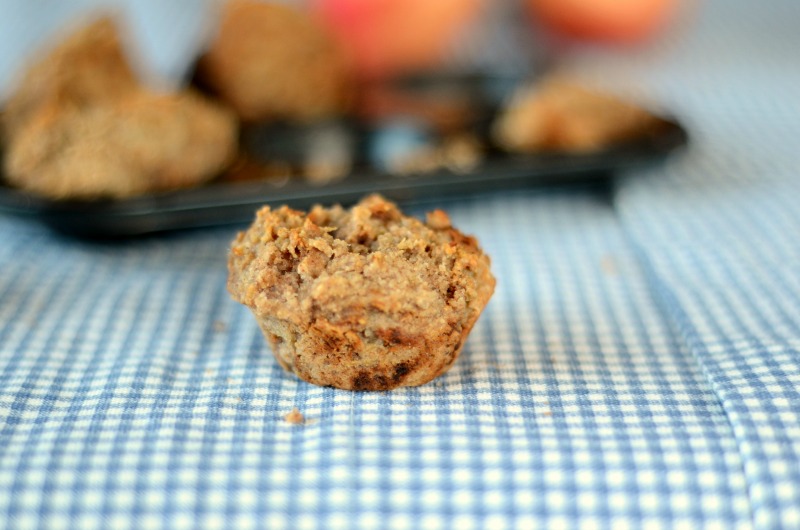 Now I love to bake with almond butter, so I decided to try my hand at some AIP baked goods with a tigernut butter base. Everything I've made with it has been phenomenal, and I've also figured out how to make the nut butter coconut-free; I just subbed mild-tasting olive oil for the coconut oil. I think the reason it works so well is that making the flour into a spread concentrates the prebiotic fiber content. As a result, it can mimic eggs really well! These muffins are the fluffiest and most-like-non-paleo AIP muffins that I have made so far! I know you'll love them!
AIP Apple Muffins
Recipe type:
Fruit Desserts
Ingredients
1/2 cup tigernut butter (follow the link to find the recipe for how to make homemade tigernut butter. If you can't have coconut oil - which the recipe calls for - then sub a mild oil like refined olive or avocado)
1/4 cup water
1/4 cup unsweetened applesauce
1 teaspoon cinnamon
1/4 cup plantain flour
1/4 cup water chestnut flour
Pinch salt
1/2 teaspoon baking soda
Instructions
Preheat the oven to 350° F and grease a mini muffin pan.
In a mixing bowl, mix together the tigernut butter, water, and applesauce.
Add the cinnamon, plantain flour, water chestnut flour, salt, and baking soda. Mix well.
Divide between 8 mini muffin cups.
Bake for 20-25 minutes.