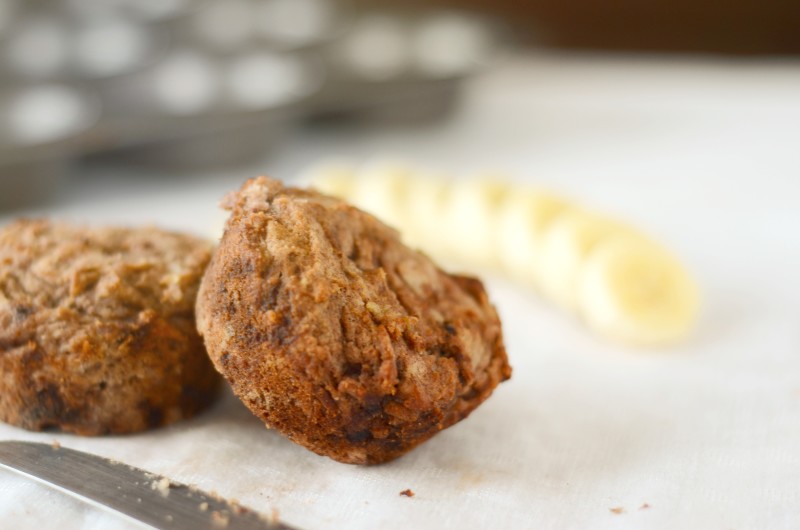 I've made many, many versions of AIP banana muffins before I came up with the perfect recipe.  But it was worth it; these delicious muffins are fluffy and soft and they rise and cook through and everything! Plus there's no gelatin involved, so they're vegan too!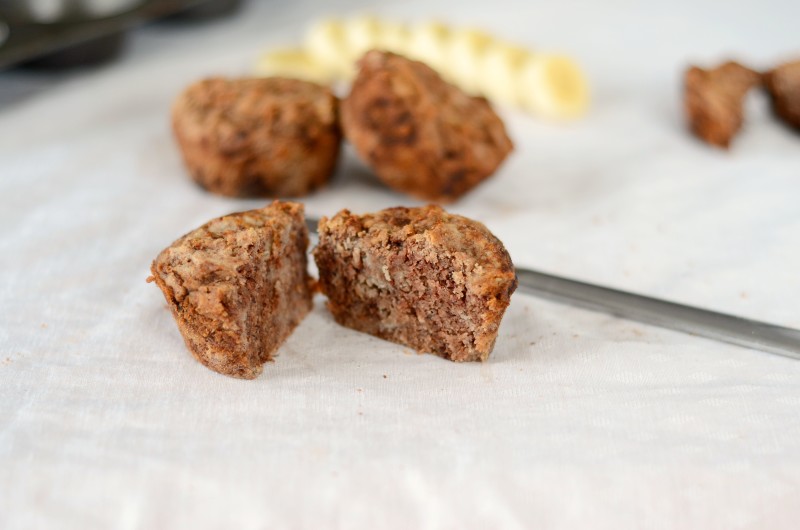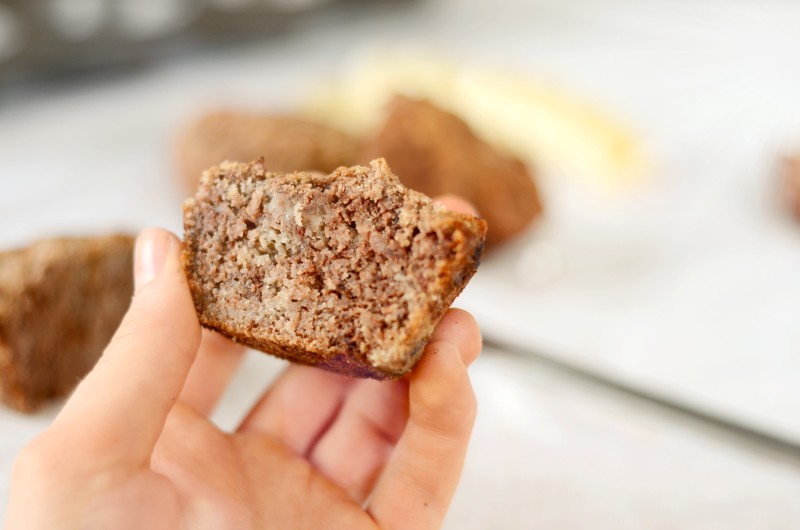 The secret to the amazingness of these muffins is plantain flour; it captures all the awesomeness of pureed plantains for baking, but it powdered form! I would actually venture to say that plantain flour yields better results than cooking with raw plantains, at least for some applications.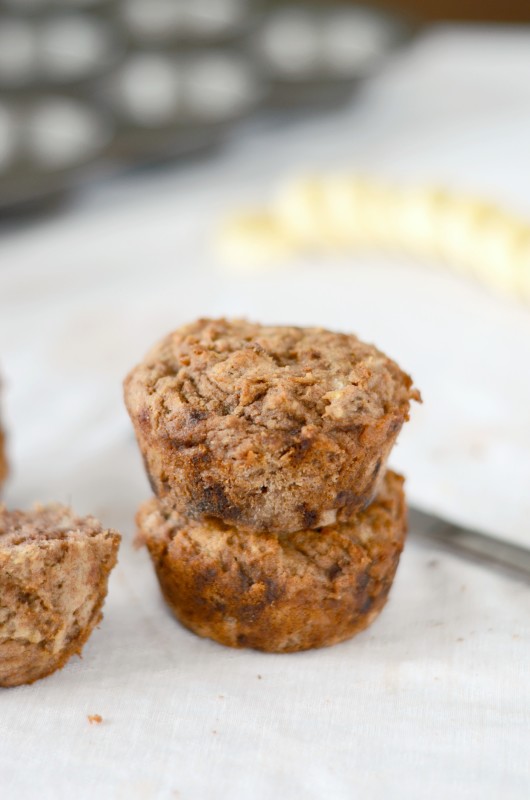 These make a yummy addition to breakfast or the perfect afternoon treat; I'll definitely be making them again soon!

AIP Banana Muffins (paleo, vegan)
Instructions
Preheat the oven to 350° F and grease a muffin pan.
Mash the bananas with the coconut oil and coconut cream.
Add the remaining ingredients and mix well.
Scoop into 5 muffin cups.
Bake for 25-30 minutes.
Cool and enjoy.
Nutrition Information
Serving Size:
1/5 of recipe
Calories:
246
Fat:
15.8 g
Saturated fat:
13.7 g
Unsaturated fat:
2.1 g
Trans fat:
0 g
Carbohydrates:
27.5 g
Sugar:
12.5 g
Sodium:
141 mg
Fiber:
5.2 g
Protein:
2.3 g
Cholesterol:
0 mg