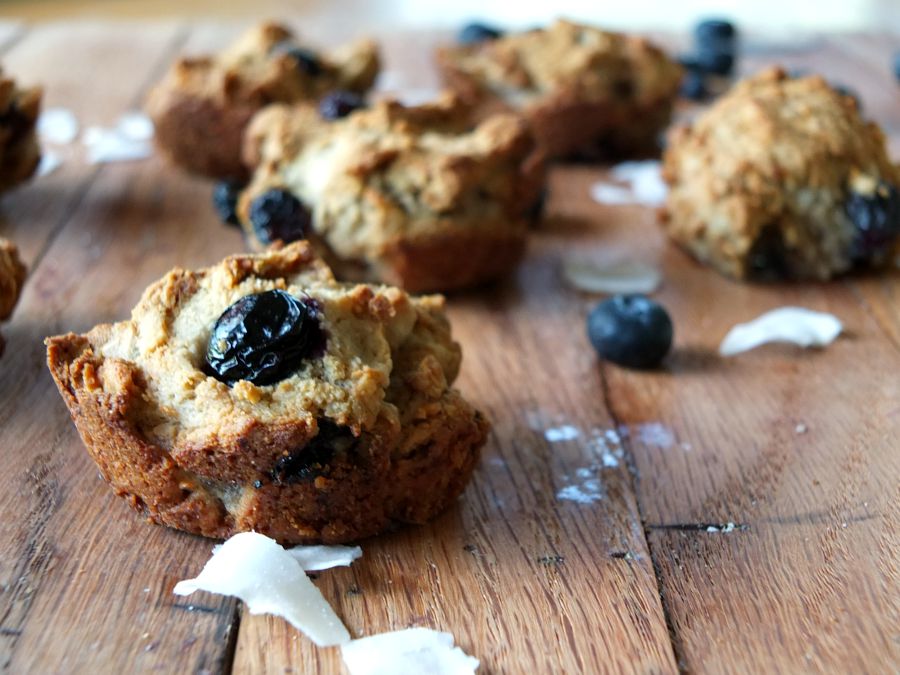 This recipe has been in the works for a long time.  Longer than I'd like to admit, actually.  I've wanted to make AIP blueberry muffins for a really long time, and well, I kept failing.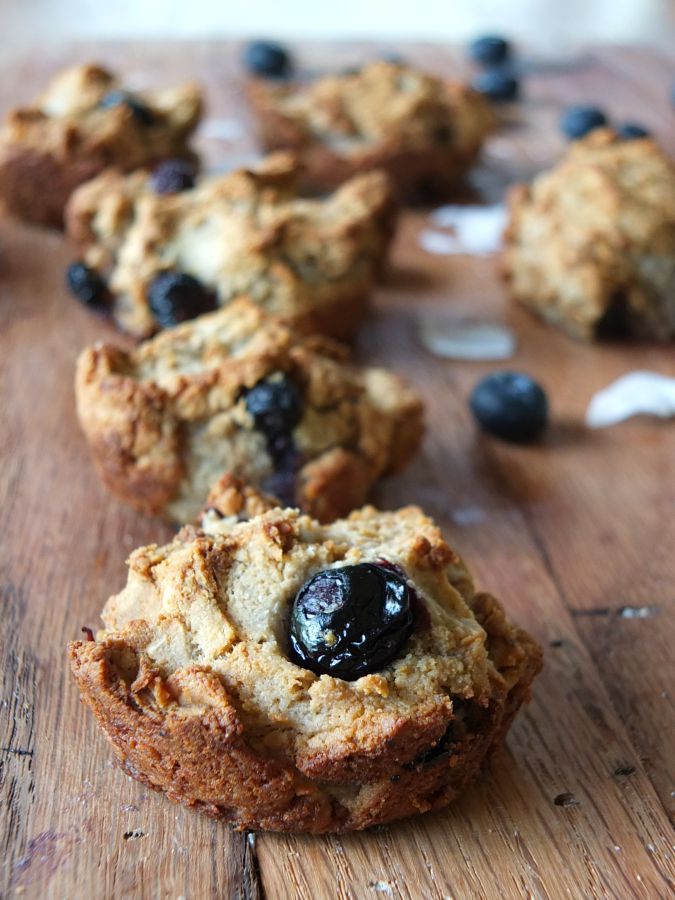 While I literally spit out some of my creations, I kept trying, because I love a challenge.  Probably too much.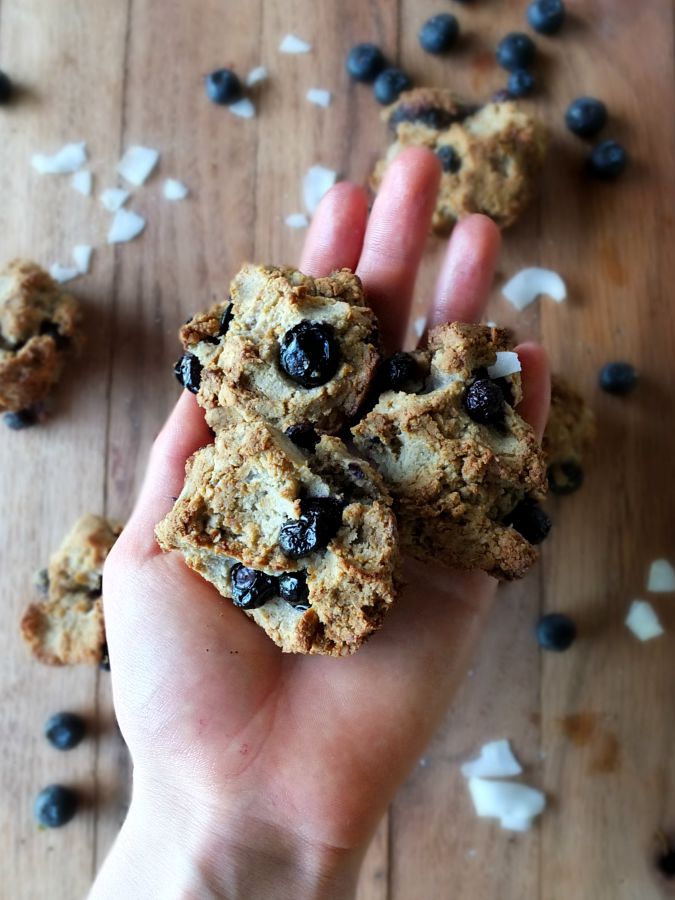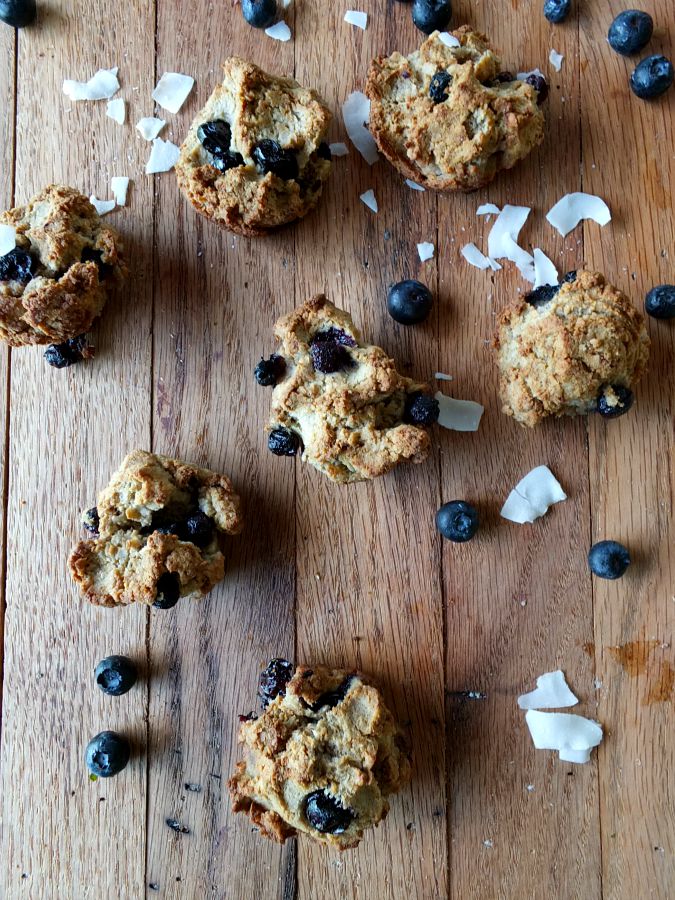 Finally though, I made this recipe; and it's delicious! The hardest thing was getting AIP blueberry muffins to cook through, and by using gelatin and plantain, I was able to accomplish that with this recipe.  They are like a cross between muffins and scones, and they are delicious with a cup of tea!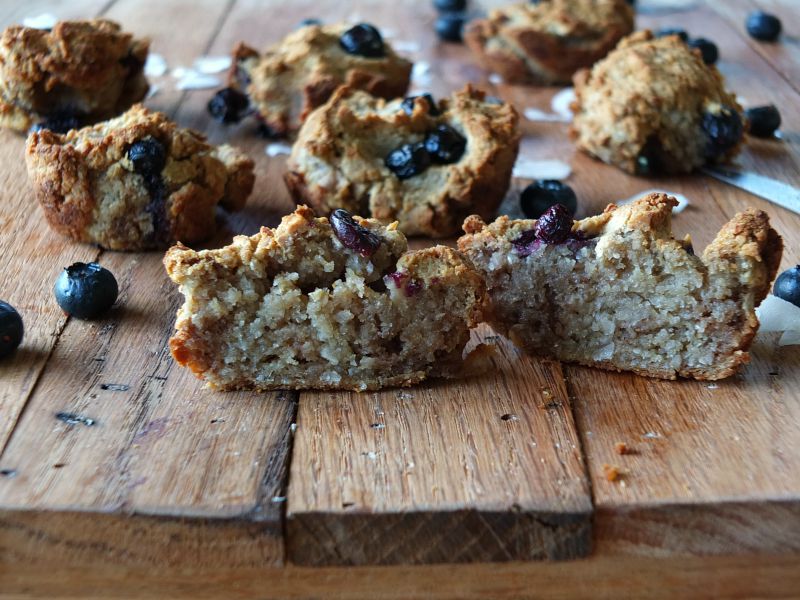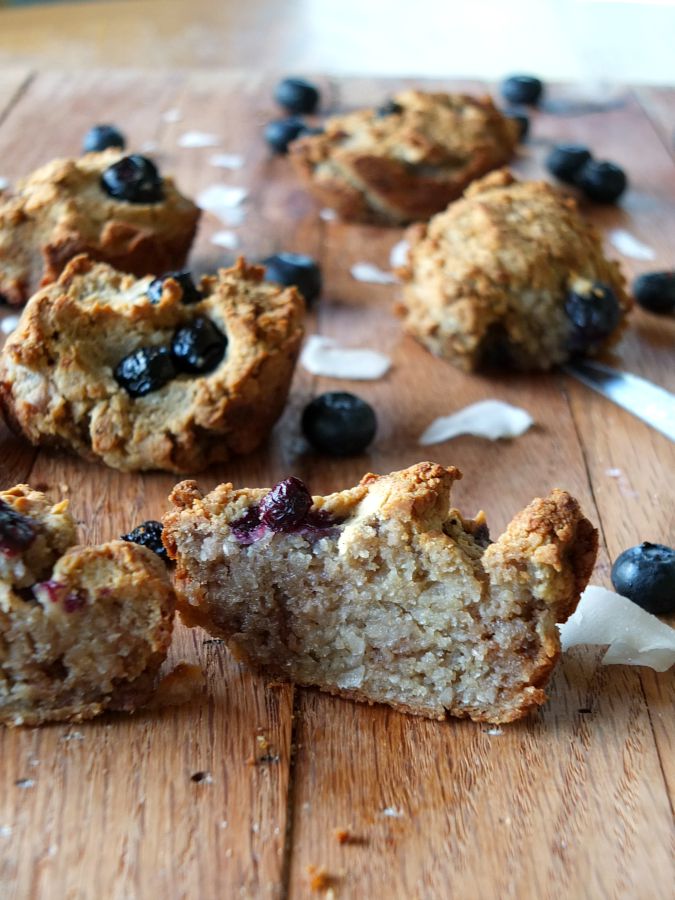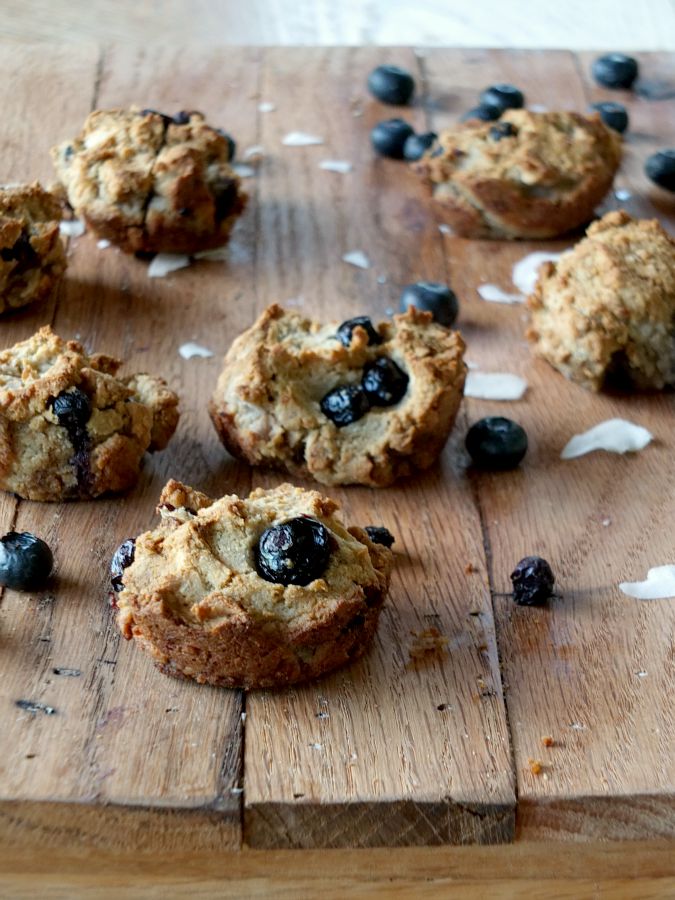 Pin it: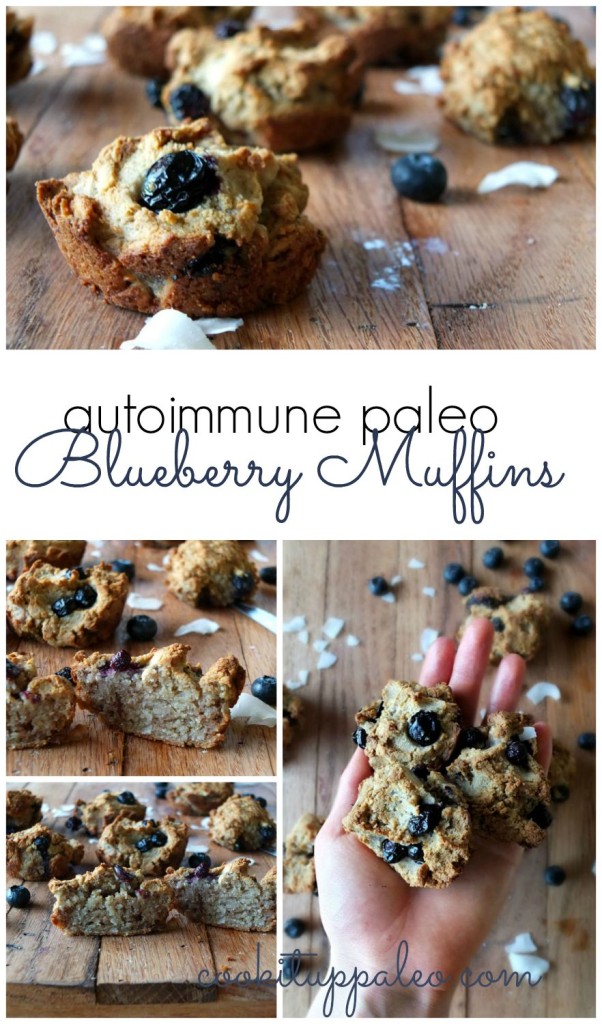 Shared at Paleo AIP Recipe Roundtable, Allergy-Free Wednesday, Fat Tuesday
Recommended ingredient brands:
AIP Blueberry Muffins
Ingredients
large flake coconut flakes - 2 cups
coconut oil - 1/3 cup melted
green plantain - 1, peeled and sliced
yellow banana - 1, peeled and sliced
unflavored gelatin - 1 tablespoon
coconut flour - 2 tablespoons
cassava flour - 1/4 cup
salt - 1/4 teaspoon
baking soda - 1/2 teaspoon
fresh blueberries - 1/2 to 3/4 cup
Instructions
Preheat oven to 350 degrees Fahrenheit and grease a muffin tin liberally with some coconut oil.
In a food processor, combine the coconut and coconut oil. Process until very finely chopped.
Add the plantain, gelatin, and banana.
Process until very smooth.
Scrape the batter into a mixing bowl and stir in the flours, salt, and baking soda. Batter will be stiffer than a normal muffin batter.
Carefully fold in blueberries.
Divide the batter evenly between 8 muffin cups. Don't use muffin liners; they will stick terribly and will prevent the muffins from cooking.
Bake for 35-40 minutes.
Let cool (to firm up in the middle) before eating.