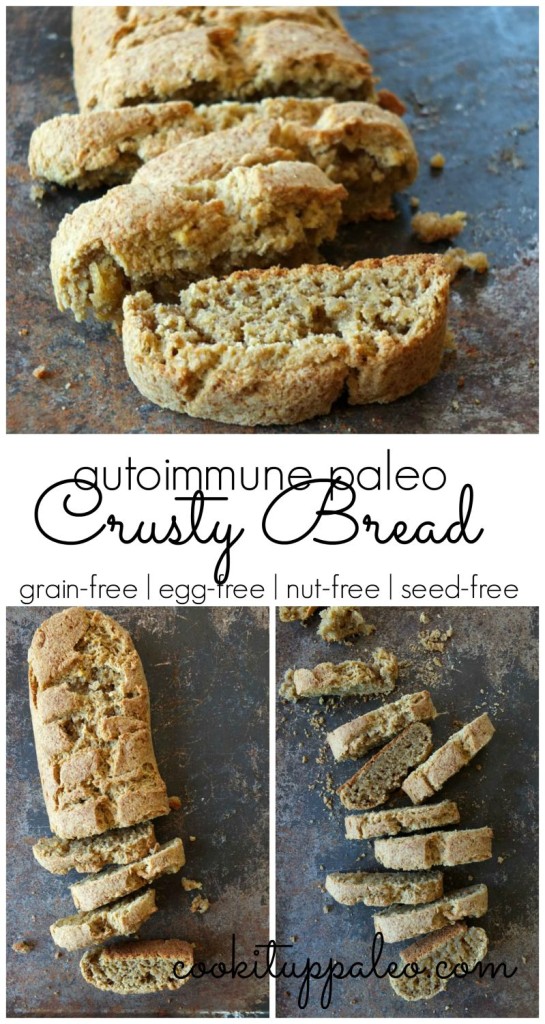 This recipe has been a long time in the making.  Not because I actually tried and tried to make an AIP bread, but because I was afraid to try.  I tell my friends that my recipe testing adventures have a 50% fail rate.  So I'm used to going back to the drawing board (and back to the grocery store for more ingredients).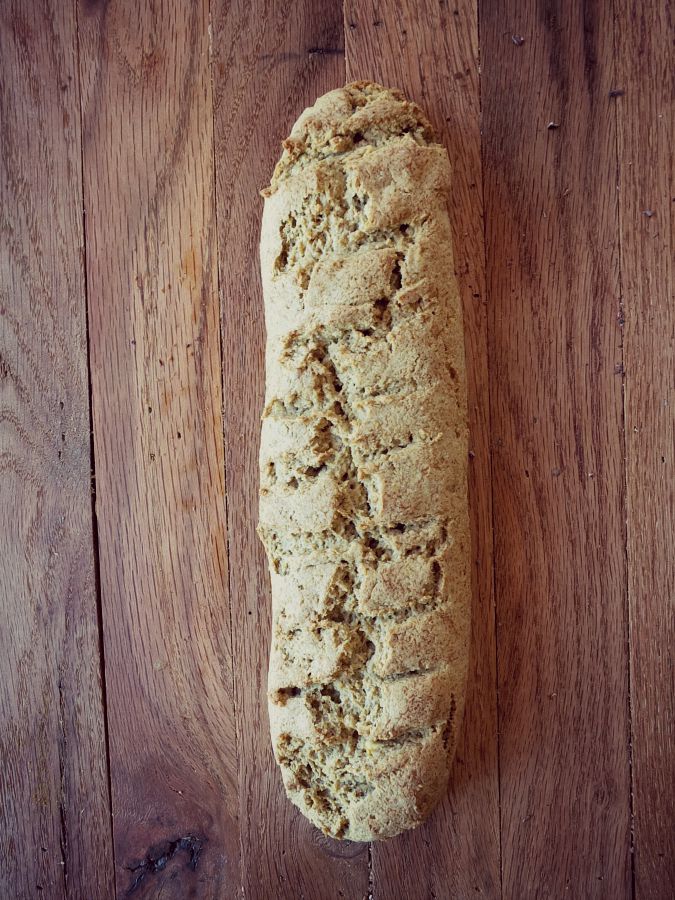 I've failed more times than I can count in a lot of different avenues as a blogger, but it still took be this long to try to make an AIP bread.  I'm done being afraid, people! On Monday I had a day off, tigernut flour in the pantry, plantains in the produce basket, and an idea for AIP bread.  My fears were no match.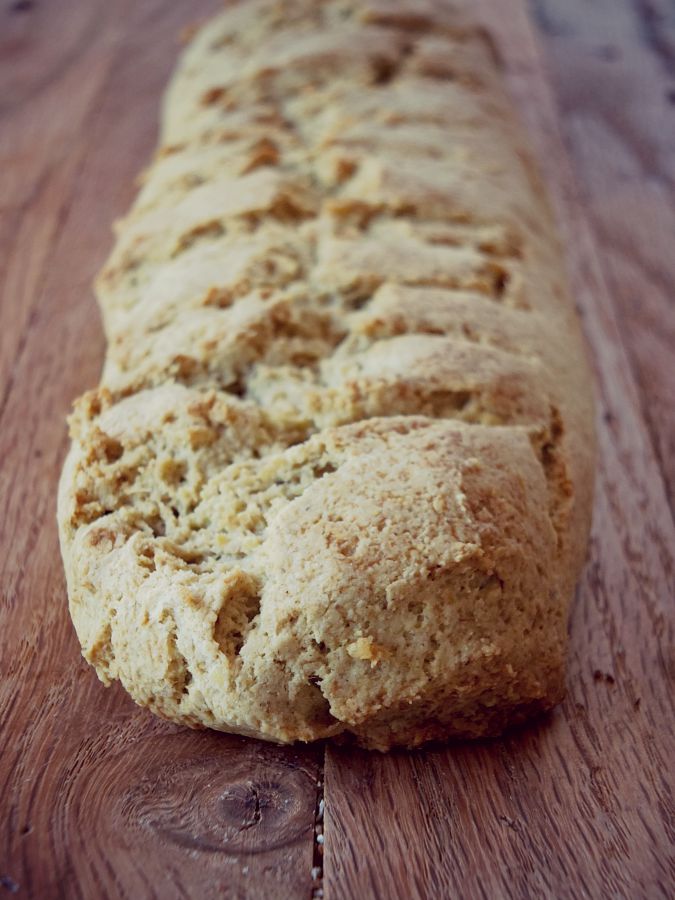 This AIP bread crusty loaf was the result.   I was shocked at how well it turned out.  My mother said that the inside didn't really look cooked, but one bite into the soft crumb of this bread will convince you otherwise.  The inside of this loaf is dense and soft, but it is definitely cooked through.  The outside is very crusty, so it makes a really nice contrast.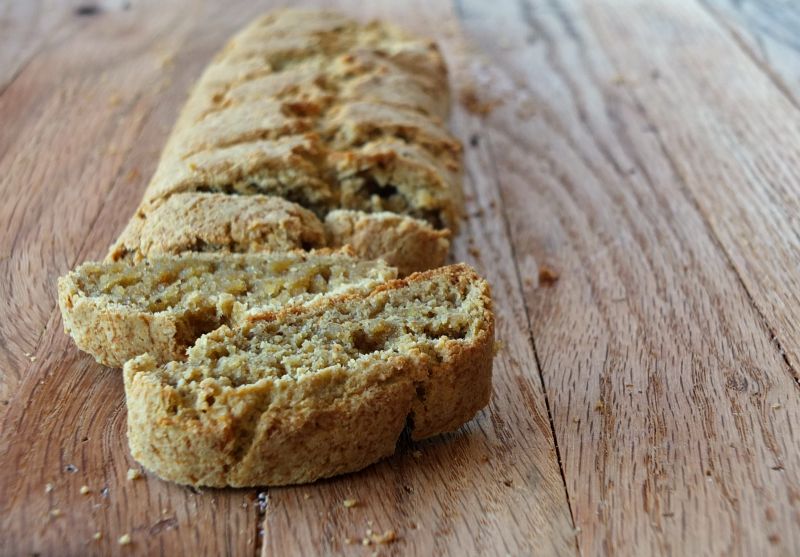 I will definitely be making this bread regularly in our house.  We are not AIP, but my dad is allergic to eggs, and crusty baguette to mop up the juices from a stew sounds like just the thing.   I think Breanna from the blog He Won't Know It's Paleo has a nice AIP "butter" recipe that would be absolutely delicious on the thick slice of this bread.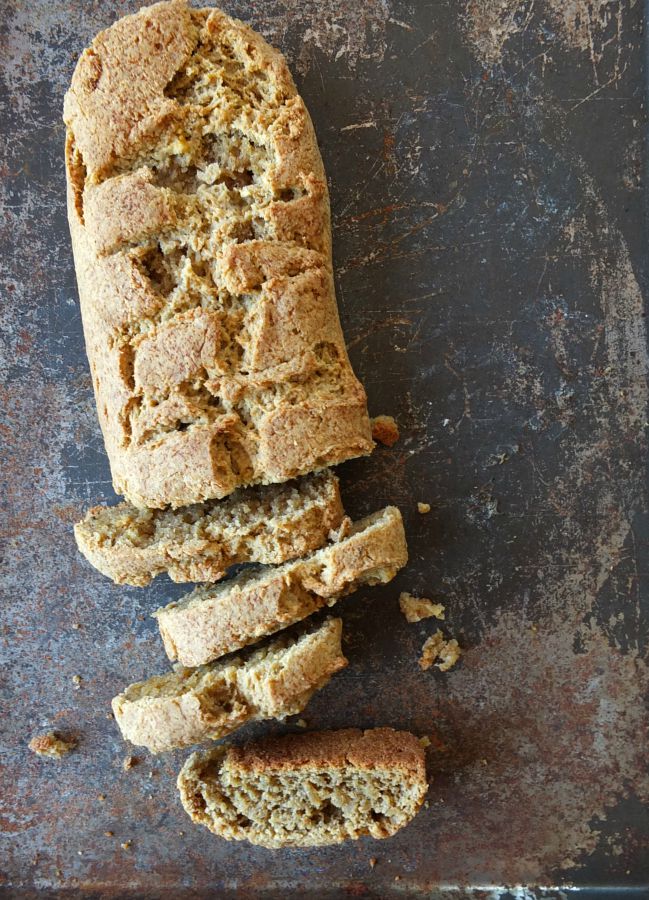 The slices are also really nice toasted in the oven for a couple minutes.  You could drizzle them with some nice olive oil and top with some garlic for an AIP garlic bread! Oh the possibilities.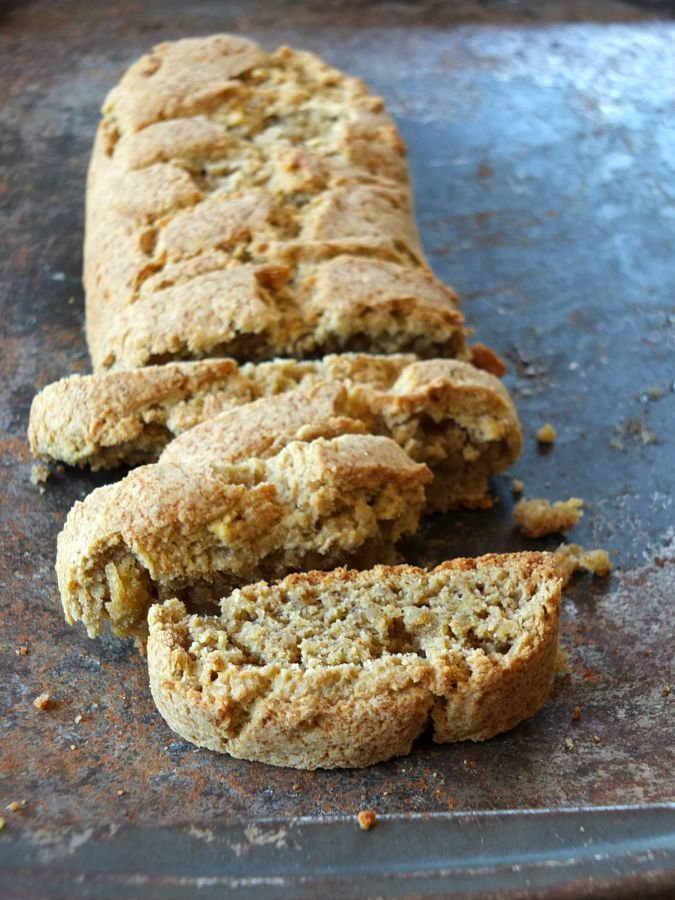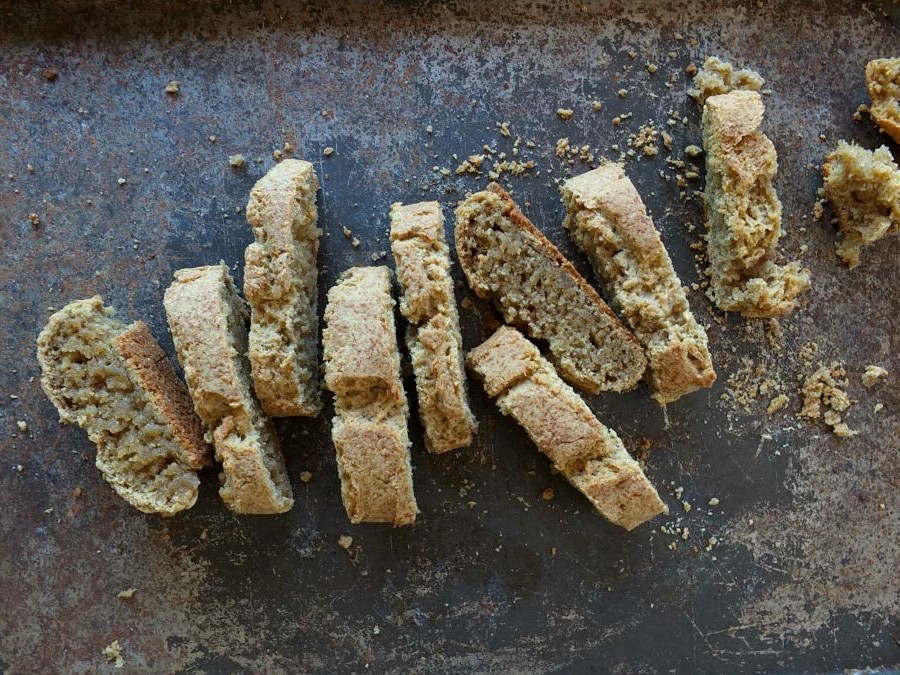 Rejoice; bread is back!!
If you buy something through one of the links in my sidebars or posts, I may receive a small commission to support my blogging activities, at no extra cost to you. Thank you for your support 🙂 🙂 🙂
A note about substitutions: In the words of the concerned bartender from Back to the Future 3, I ain't your papa, I just don't want to see you doin' the wrong thing.  In other words, I'm not going to command you not to substitute things in this recipe, but just be aware that AIP baked goods are FINICKY.  I really don't recommend making changes to this recipe. Use Otto's Cassava flour and Organic Gemini tigernut flour.  Don't use ripe plantains and no, you cannot substitute bananas.
Shared at AIP Recipe Roundtable, Allergy-Free Wednesday, Fat Tuesday
Check out the video I made for this recipe:
AIP Crusty Bread
Ingredients
green plantains (or very slightly yellow) - 2, peeled and sliced
coconut oil - 1/3 cup, melted (or other oil if you can't have coconut)
unflavored gelatin - 1 tablespoon
tigernut flour - 1/2 cup
cassava flour - 1/4 cup
salt - 1/3 teaspoon
baking soda - 1/2 teaspoon
apple cider vinegar - 1/2 teaspoon
Instructions
Preheat oven to 350 degrees Fahrenheit and grease a baking sheet with some coconut oil.
In a high-speed blender or food processor, combine the plantains, coconut oil, and gelatin. Process until very smooth. SMOOTH is the magic word here; make it look like smooth batter!! Scrape into a mixing bowl.
Stir in the flours and salt.
Stir in the baking soda and apple cider vinegar. Let sit a minute to firm up.
Form into a baguette shape on the baking sheet. Make a few decorative slashes on the top with a bread knife.
Bake for 45-50 minutes.
Let cool most of the way to firm up before slicing. Enjoy!
Where to find: