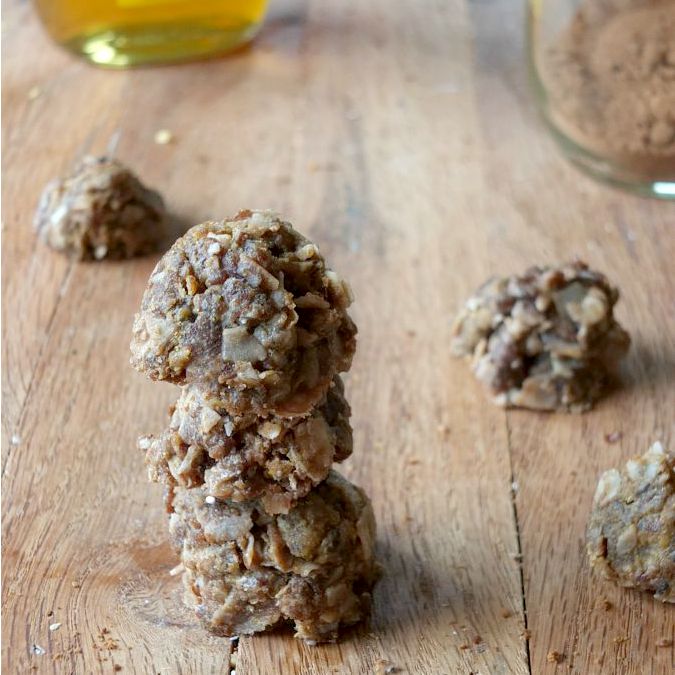 Do you love cookies but hate heating up the house? It was about 90 degrees here last week and ever time I wanted to cook something I cringed at the though of heating up the house.  I did it anyway because I'm a die-hard baking fanatic, but that's not the point here.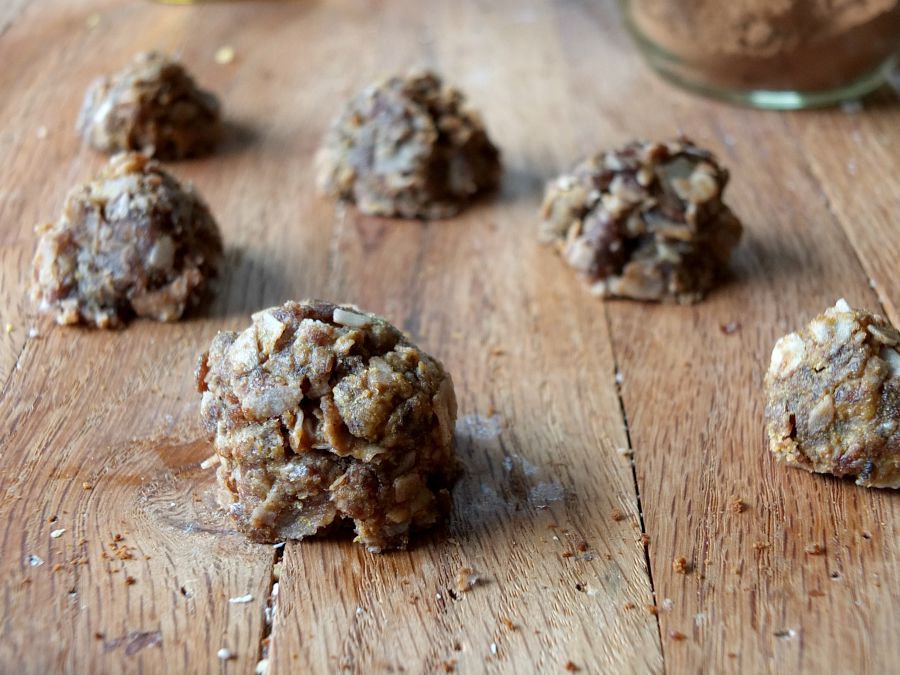 The point here is that I didn't have to heat up the house to make these delicious little AIP no bake cookies! I thought about cooking the honey-carob mixture on the stove, but who's got time for that? Not me.  So I just stirred everything together and made cookies.  Boom.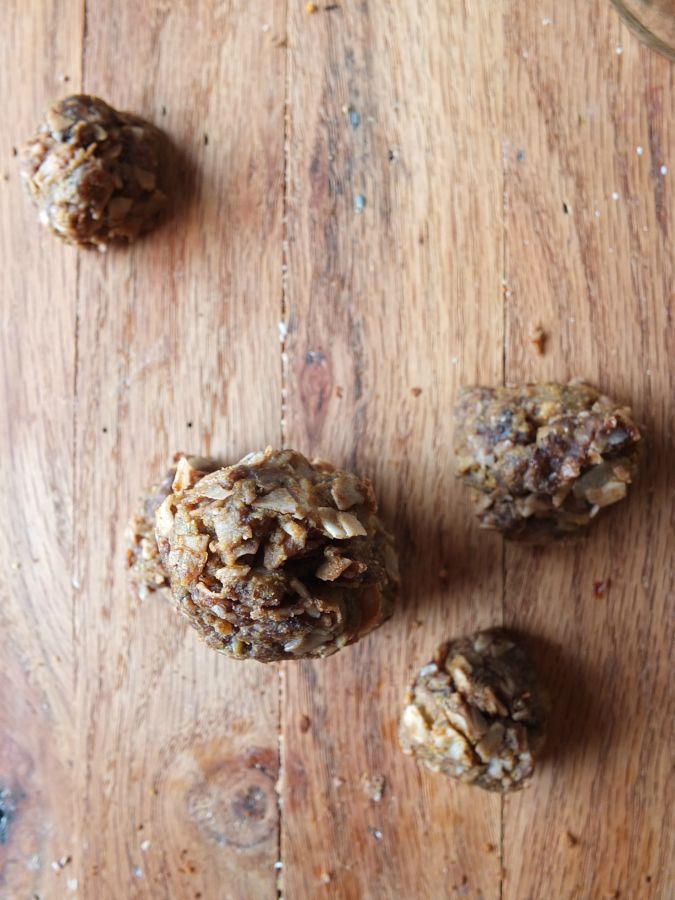 Now I don't like carob, and I feel like anything made with carob tends to percolate the dish and ruin everything with it's carob-y-ness.  (And yes that is a word –  because I said so) Not so with these AIP no bake cookies! The carob adds a nice flavor without being overpowering, and the finished cookie is sweet and coconutty and slightly chewy.  Mmmmm…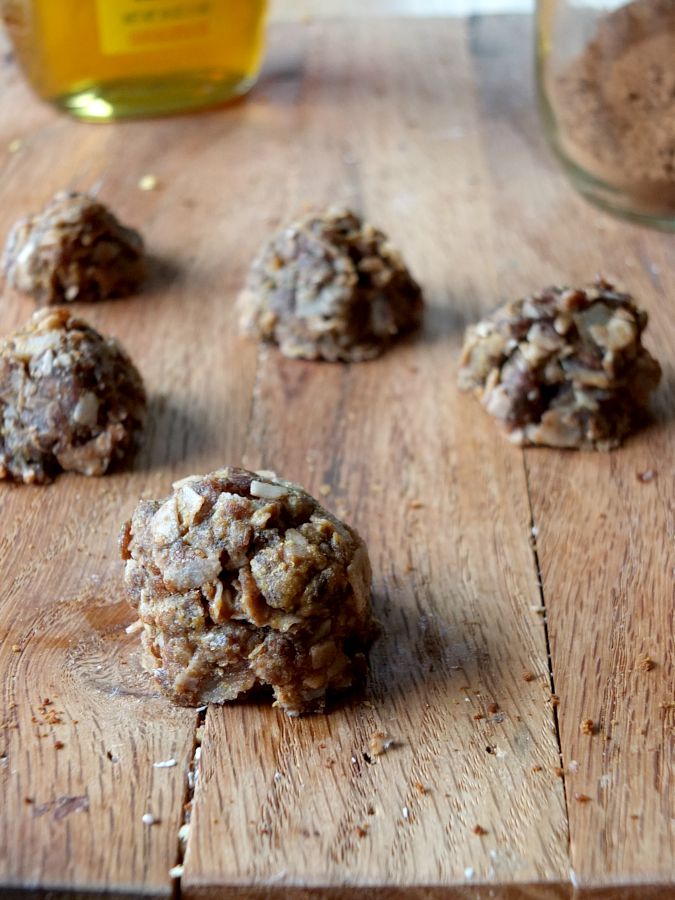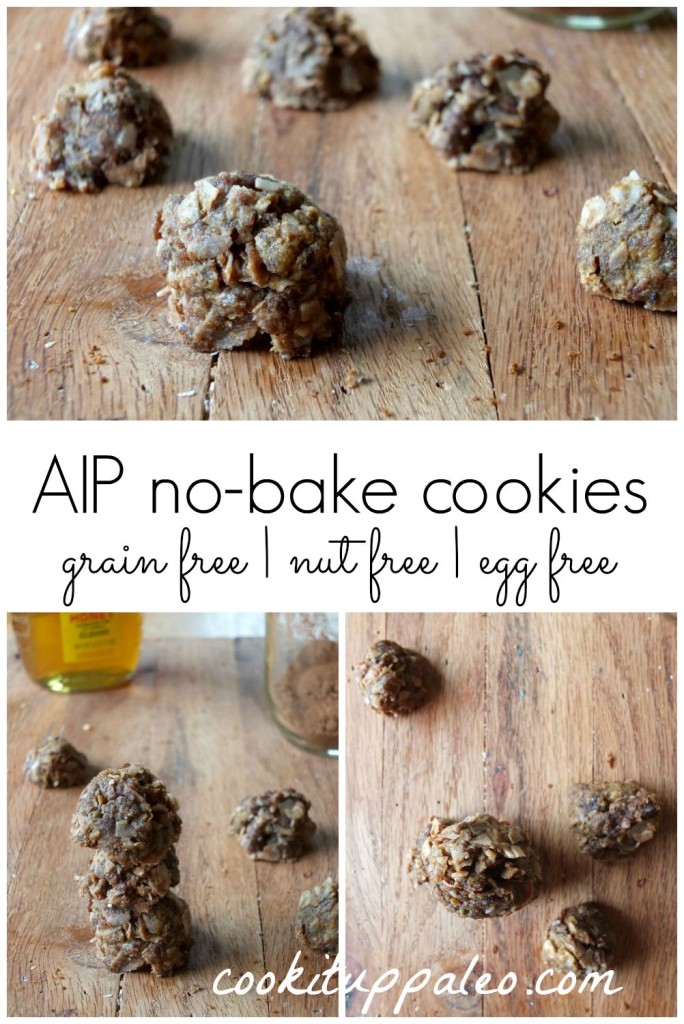 Shared at Allergy-Free Wednesday, Fat Tuesday, Paleo AIP Recipe Roundtable
If you buy something through one of the links in my sidebars or posts, I may receive a small commission to support my blogging activities, at no extra cost to you. Thank you for your support 🙂 🙂 🙂
AIP Carob Coconut No-Bake Cookies
Recipe type:
Cookies/Bars
Ingredients
large flake coconut flakes - 2 cups
unflavored gelatin or collagen peptides - 1/2 cup
coconut oil - 1/2 cup, melted
honey - 3-4 tablespoons
carob powder - 1/4 cup
squash flour - 1/4 cup
cinnamon - 1 teaspoon
salt - 1/2 teaspoon
Instructions
In mixing bowl, combine all ingredients and mix well.
Scoop in little balls onto a cookie sheet.
Freeze until set.
Store in an airtight container in the fridge.