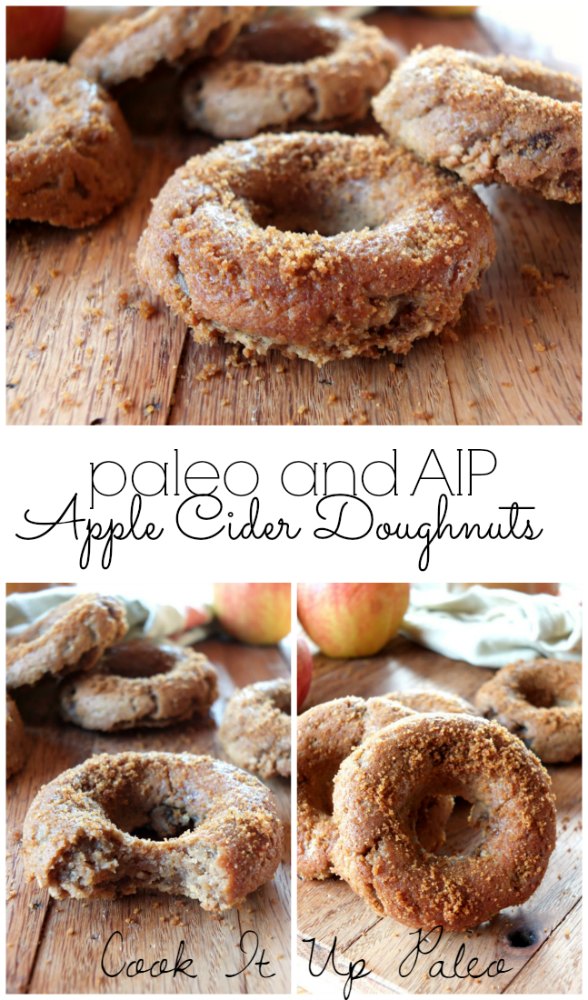 My dad and I were having a discussion last night about what food we would eat if we could be magically cured of gluten sensitivity.  It didn't take long at all for us both to decide that the food we would eat would be fresh apple cider doughnuts from the apple orchard.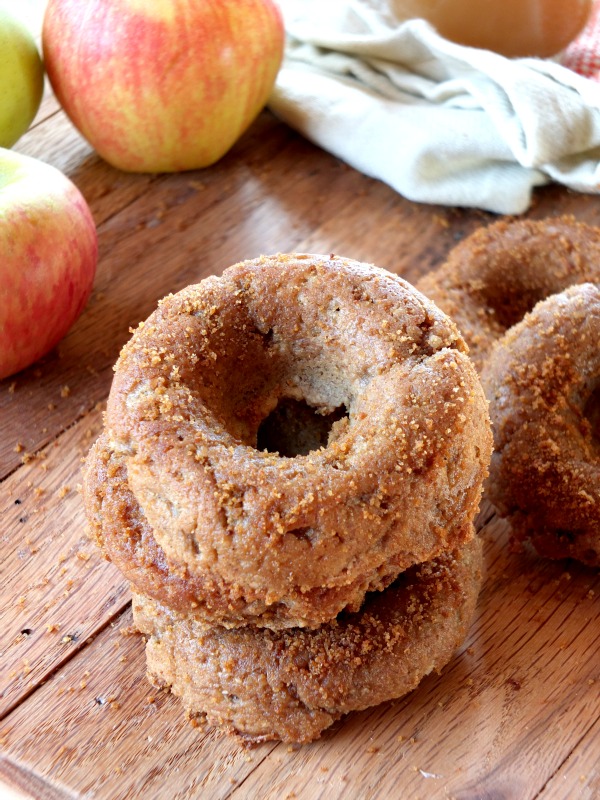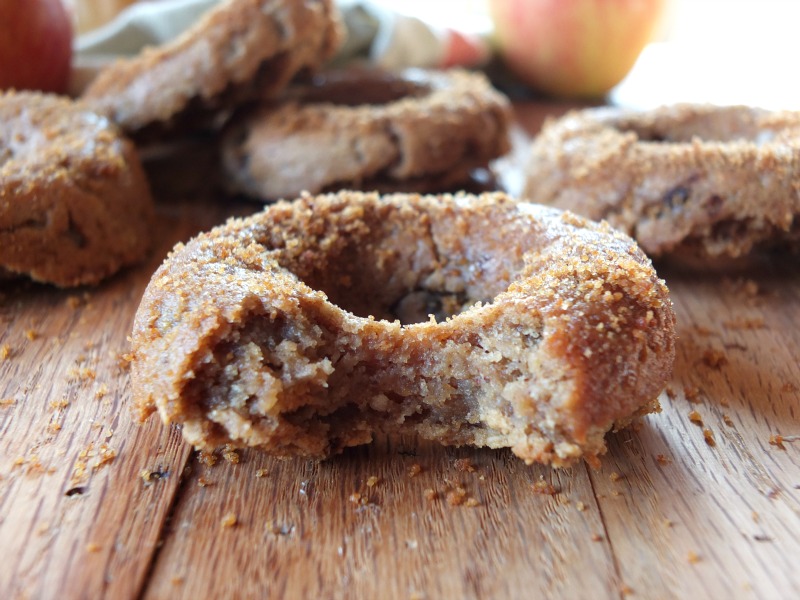 This is not only because apple cider doughnuts taste amazing, but because we have awesome memories associated with them.  I remember the first time I ever had an apple cider doughnut was with our homeschool group that I was part of for eleven years.  We actually toured an apple orchard and watched how they made with apple cider doughnuts, and then we got to eat them!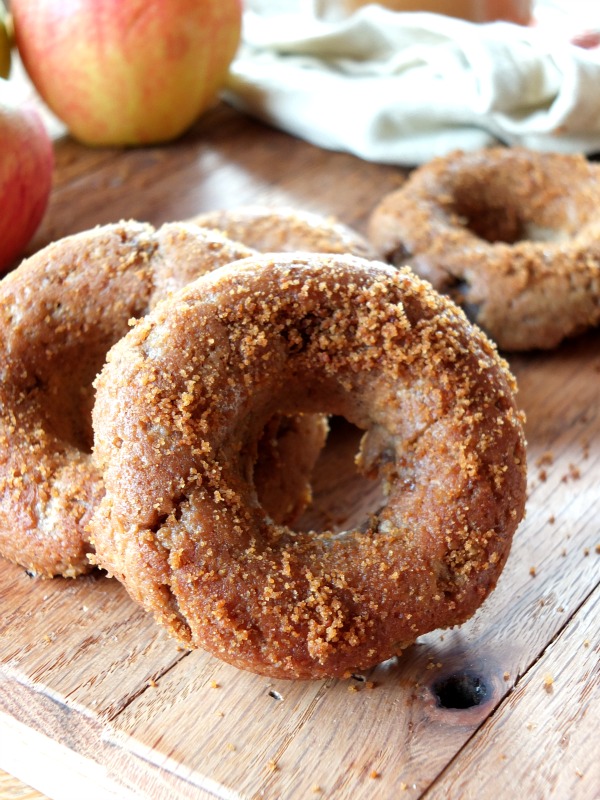 My other apple cider doughnut memory is camping in the fall with dear friends; they would always bring apple cider doughnuts and we would chow down on them after a hearty meal of venison tenderloin roasted over the fire on a spit.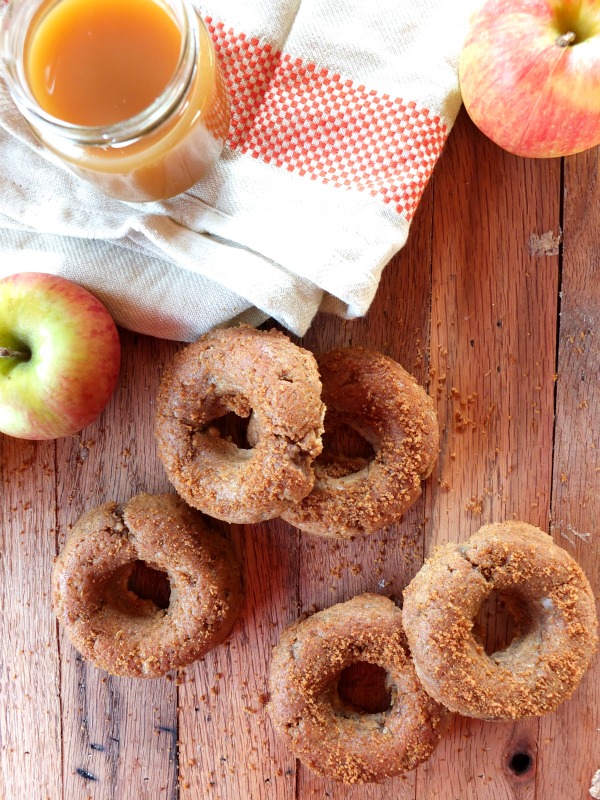 My version of apple cider doughnuts has the delicious doughnut flavor and texture thanks to coconut sugar, plantain, and cassava flour.  They are denser because there are no eggs; my dad can't eat eggs and I had to make these dad-friendly because he loves apple cider doughnuts!
However these are still so amazingly delicious and I know you and your family will love enjoying them with a cup of coffee or black tea as the weather continues to become more chilly!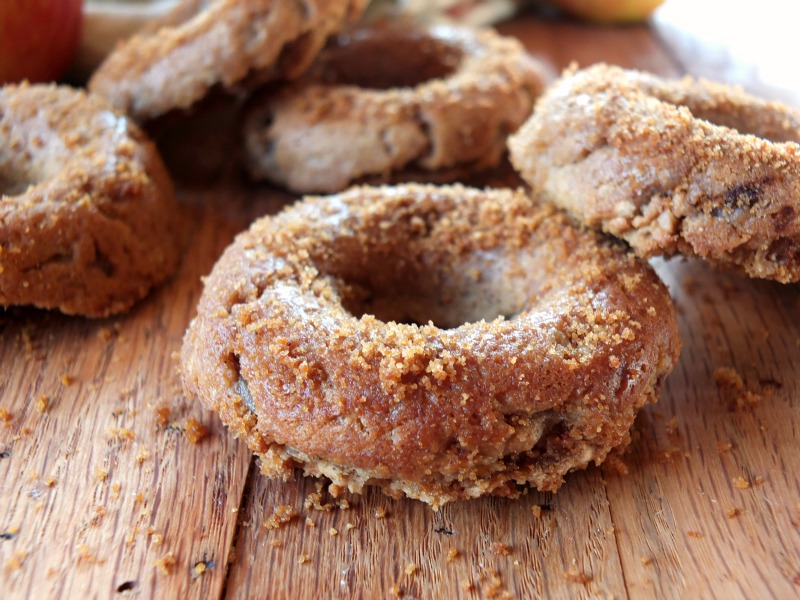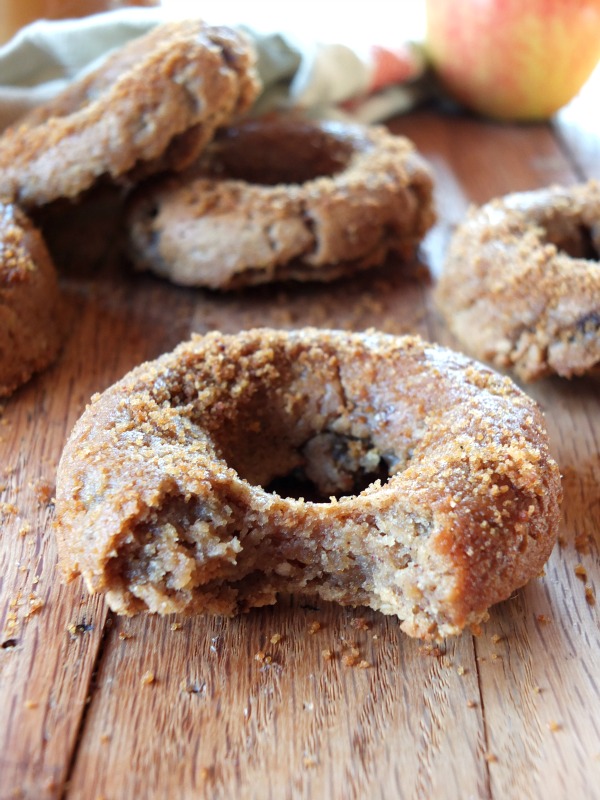 AIP Paleo Apple Cider Doughnuts
Ingredients
Doughnuts:
Gelatin "Egg:"
1 tablespoon unflavored gelatin dissolved in 1 tablespoon water
2 tablespoons boiling water
Topping:
Instructions
Preheat oven to 350 degrees Fahrenheit and grease a medium-sized doughnut pan with some coconut oil.
In a food processor, process the coconut flakes with the coconut oil until it turns into a course coconut butter.
Add the plantain and process until very smooth.
Add the coconut sugar, and apple cider and process until very smooth.
Make the gelatin egg: Whisk the water and gelatin mixture into the hot water until VERY frothy. Add to food processor and process until very smooth. Process longer than you think is necessary in order to beat some air into the batter.
Add the baking soda, apple cider vinegar, cinnamon, salt, and cassava flour and process until smooth and mixed.
Scoop evenly into the greased doughnut pan (this is recipe makes 6 doughnuts).
Bake for 25-30 minutes, or until golden brown.
Remove from the pan and let them cool completely; it's tempting to just eat them warm but the inside will have a much better texture if they're not hot. You can pop them in the freezer to speed up this process.
For the topping: Melt the coconut oil with the apple cider.
Spread the coconut sugar out on a plate.
Lightly brush each doughnut with the coconut oil mixture and dredge in the coconut sugar to coat.
Enjoy!!
Notes
Process the batter in the food processor about ten times as long as you think you need to; it helps beat air into the batter!

Apple cider is essentially fresh-pressed raw unfiltered apple juice. I made my own my pureeing peeled apples and straining though a cheesecloth.
Nutrition Information
Serving Size:
1/6 of recipe
Calories:
368
Fat:
23.6 g
Saturated fat:
20.5 g
Unsaturated fat:
2.1 g
Trans fat:
0 g
Carbohydrates:
41.4 g
Sugar:
25.8
Sodium:
247 mg
Fiber:
5.2 g
Protein:
2.9 g
Cholesterol:
0 mg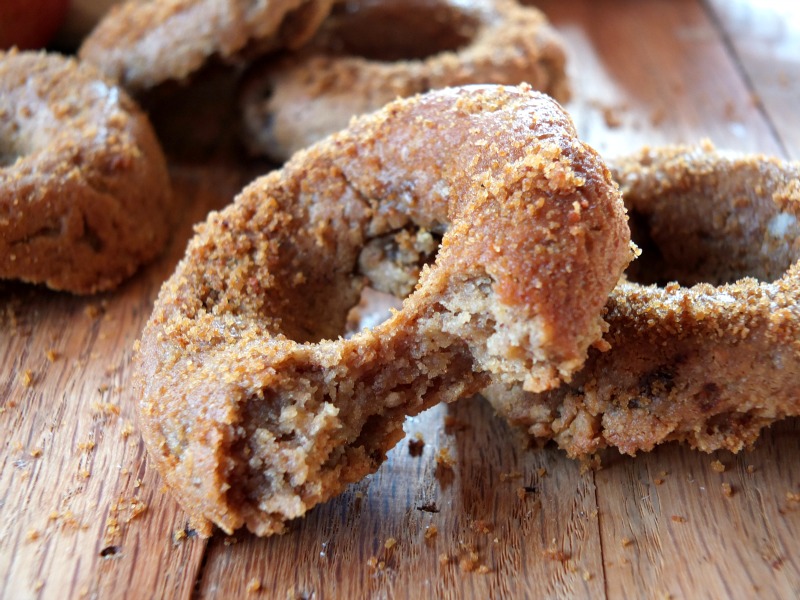 If you buy something through the links in my sidebars or posts, I may receive a small commission to support my blogging activities, at no extra cost to you. Thank you for your support.
Shared at Paleo AIP Recipe Roundtable, Allergy-Free Wednesday, Savoring Saturdays