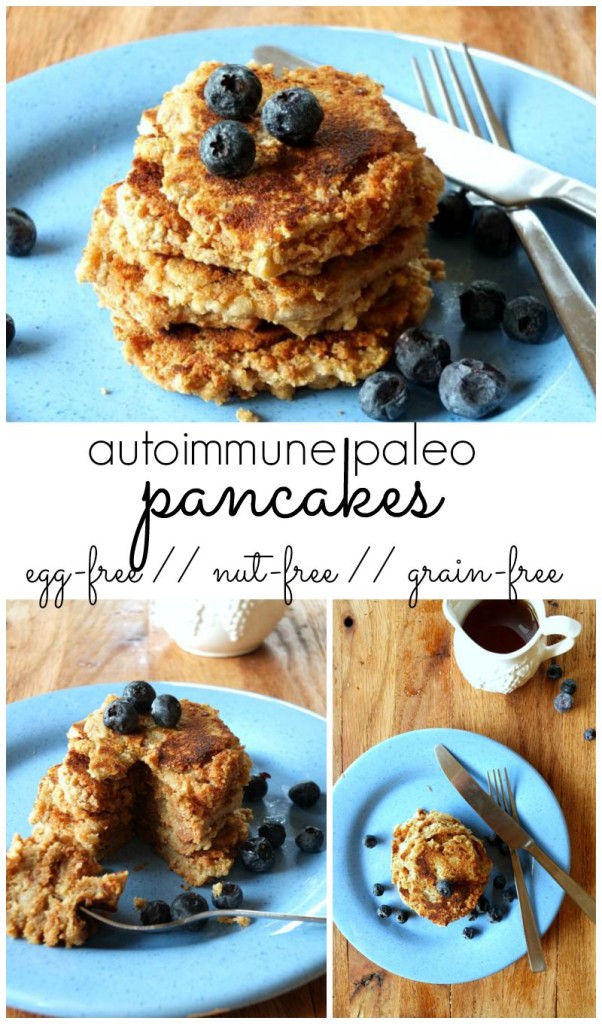 It's taken me a long time to get this recipe right.  I've had to throw away piles of mushy batter dozens and dozens of times in my attempts to make AIP pancakes.  But I kept on trying because I am just that motivated.  Or stubborn.  Probably stubborn.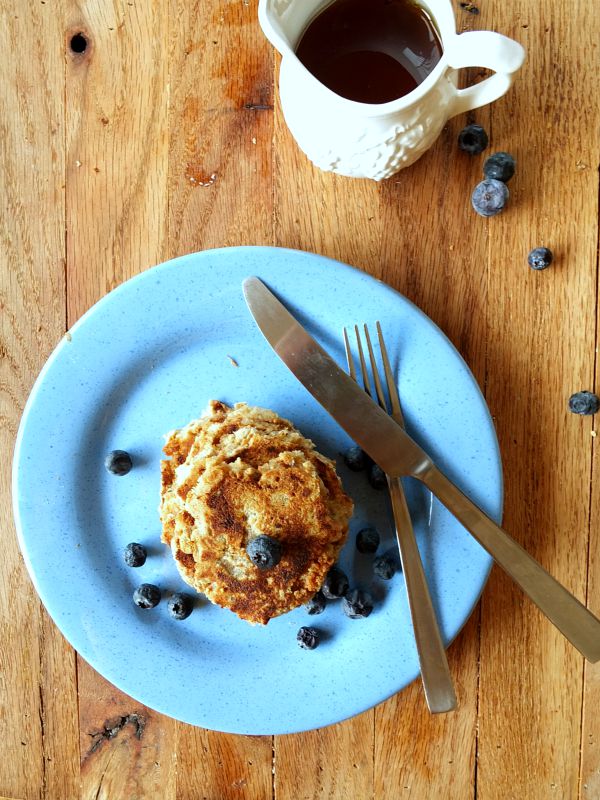 Whatever the case, I finally did it.  The secret? I had to completely reinvent how I think about baking: The base of the recipe is the applesauce and I used way more flour than I normally would in a grain-free recipe.  But it worked beautifully!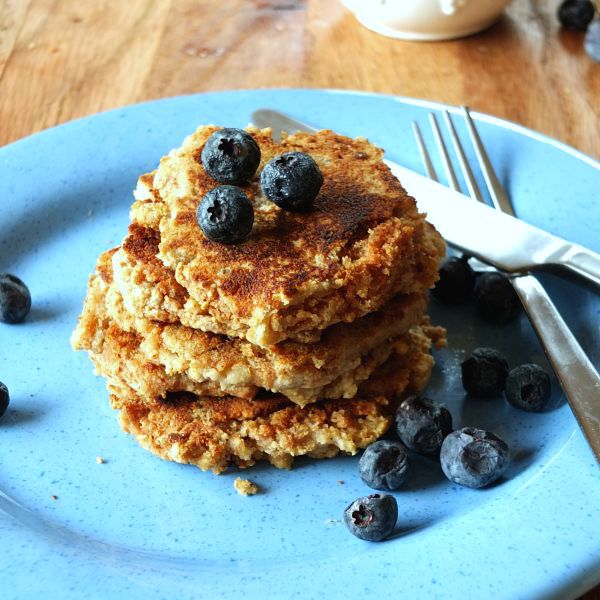 These AIP pancakes held together as they cooked, taste amazing and are delicious with maple syrup and berries.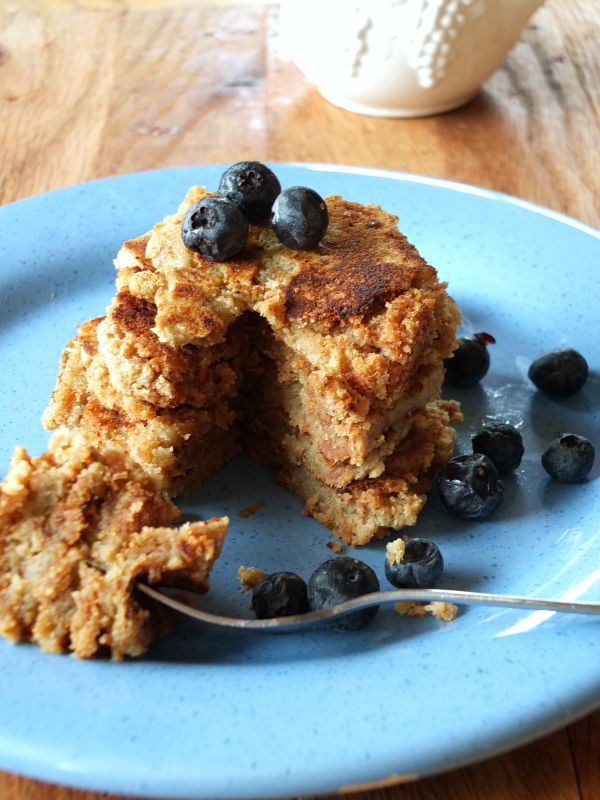 I attribute the success of this recipe to tigernut and cassava flour, the new awesome paleo flours on the block.  Cassava is nice and starchy and fine-textured, and tigernut contains fibers that hold up when baked even when eggs aren't used.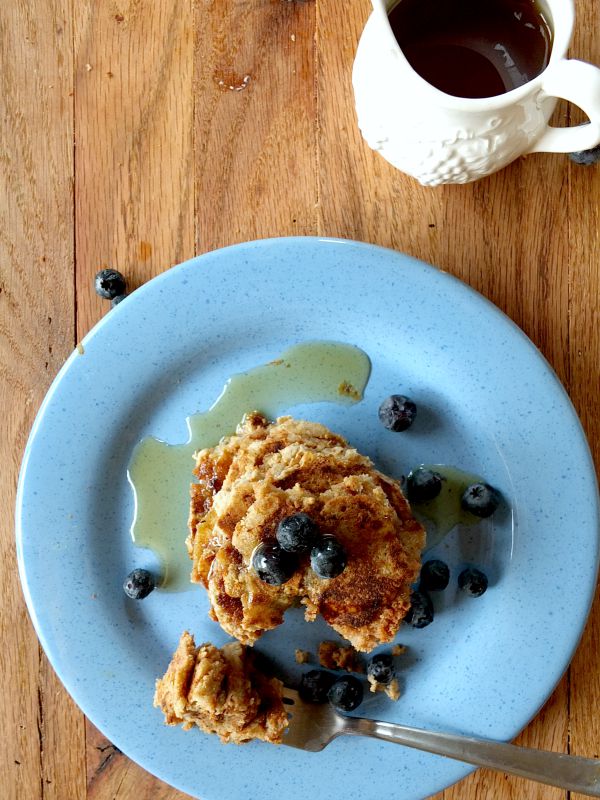 MMMmmmmm pancakes….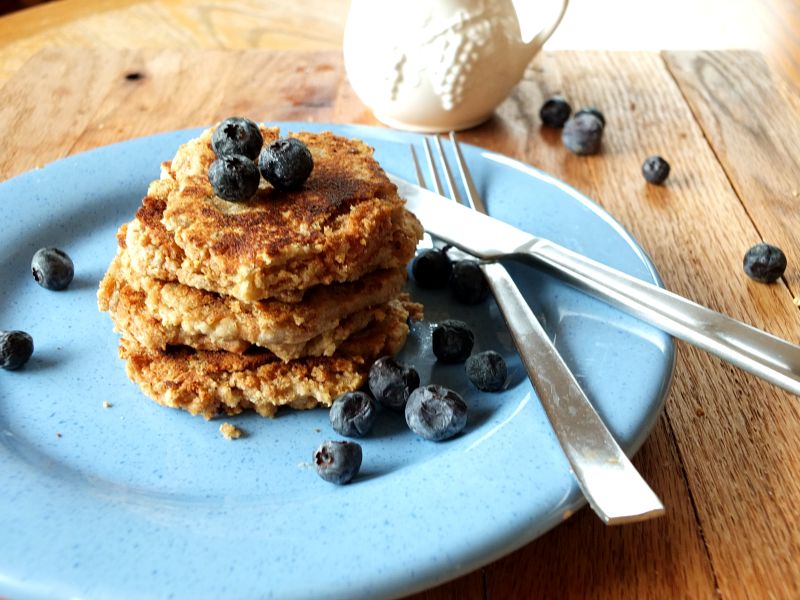 Where to find:
AIP Pancakes
Ingredients
unsweetened applesauce - 1/2 cup
tigernut flour - 1/2 cup
cassava flour - 1/2 cup
palm shortening - 2 tablespoons
baking soda - 1/2 teaspoon
Instructions
In a mixing bowl, combine all ingredients and mix well.
Make small pancakes on a hot greased griddle and cook a couple minutes per side, until golden brown.
Nutrition Information
Serving Size:
1/6 of recipe
Calories:
119
Fat:
6.1 g
Saturated fat:
2.4 g
Unsaturated fat:
3.7 g
Trans fat:
0 g
Carbohydrates:
15.7
Sugar:
3.5 g
Sodium:
143 mg
Fiber:
3.7 g
Protein:
0.7 g
Cholesterol:
0 mg