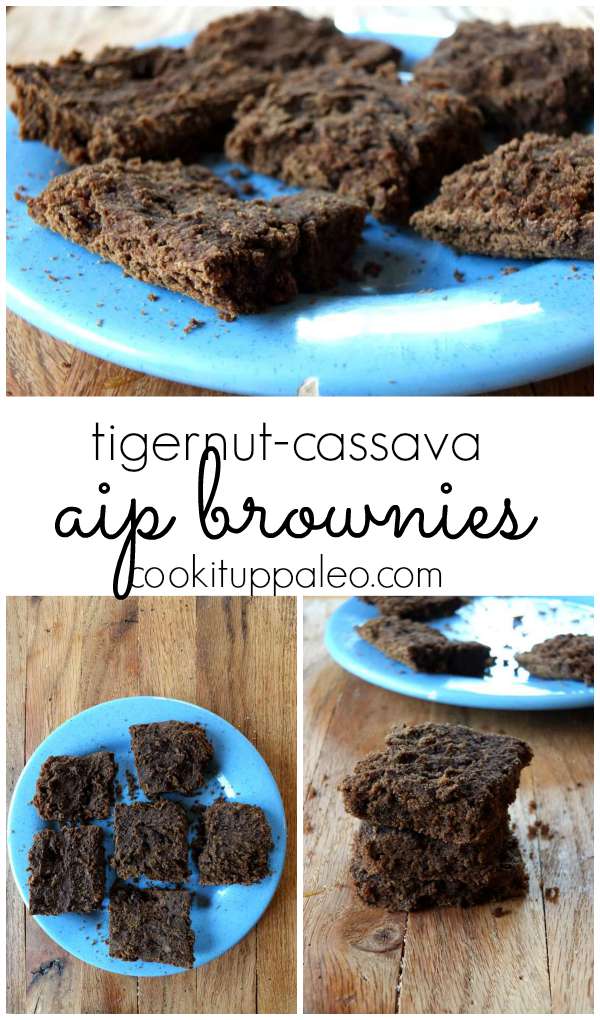 See that picture? Those are AIP brownies. This is the 5th brownie recipe that I'm posting on the blog.  And guess what: I'm not sorry.  Not even a little.  Why? Because brownies are awesome.  But also because I want everyone to be able to eat brownies.  I've got a brownie recipe for you if you're dairy-free, egg-free, grain-free, and nut-free, but what about AIP brownies?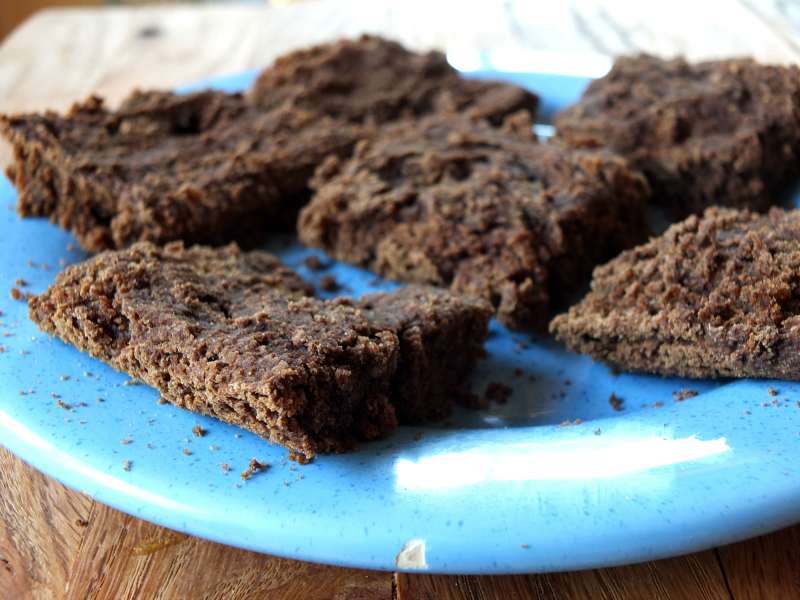 And that's where this recipe comes in.  I'm really getting into egg free baking lately because my dad cannot eat eggs.  I've found that tigernut flour works really well in egg-free recipes; it's actually amazing. So while I was baking some brownies for a lazy Sunday, I might as well make them AIP, too, right?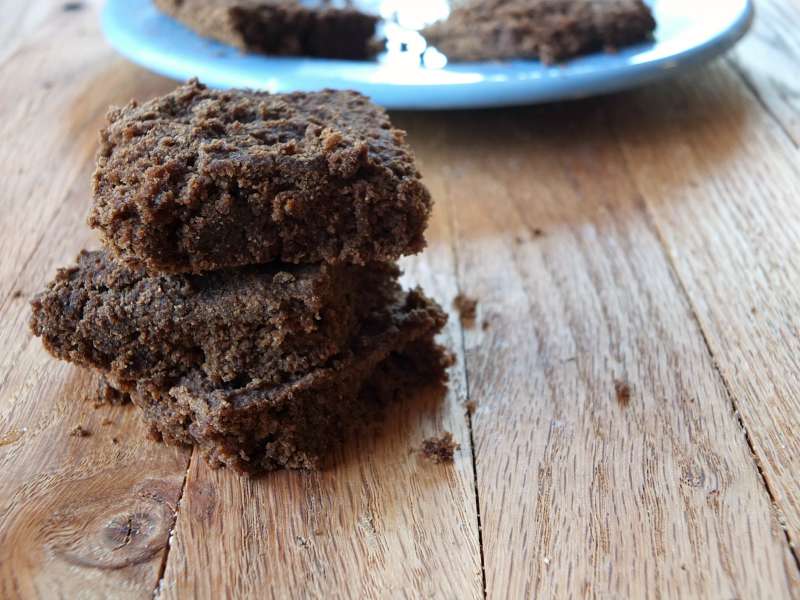 Totally.  These AIP brownies are delish.  They are sweet and fudgy but a bit cakey too thanks to the amazingness of cassava flour.  Serve with a tall glass of coconut milk!
Shared at Fat Tuesday, Paleo AIP Recipe Roundtable
If you buy something through one of the links in my sidebars or posts, I may receive a small commission to support my blogging activities, at no extra cost to you. Thank you for your support 🙂 🙂 🙂
Where to find:
AIP Tigernut Cassava Brownies
Recipe type:
Cookies/Bars
Ingredients
unsweetened applesauce - 1/2 cup
pure maple syrup - 1/3 cup
palm shortening - 2 tablespoons
pure vanilla extract - 1 tablespoon
tigernut flour - 2/3 cup
cassava flour - 1/2 cup
carob powder - 3-4 tablespoons
baking soda - 1/2 teaspoon
Instructions
Preheat oven to 350 degrees Fahrenheit and grease an 8 inch my 8 inch glass baking dish with some palm shortening.
In a mixing bowl, mix together the applesauce, maple syrup, palm shortening, and vanilla.
Add the flours, carob and baking soda and mix well. Spread evenly in the prepared baking dish.
Bake for 20-25 minutes.
Let cool mostly, slice and serve.