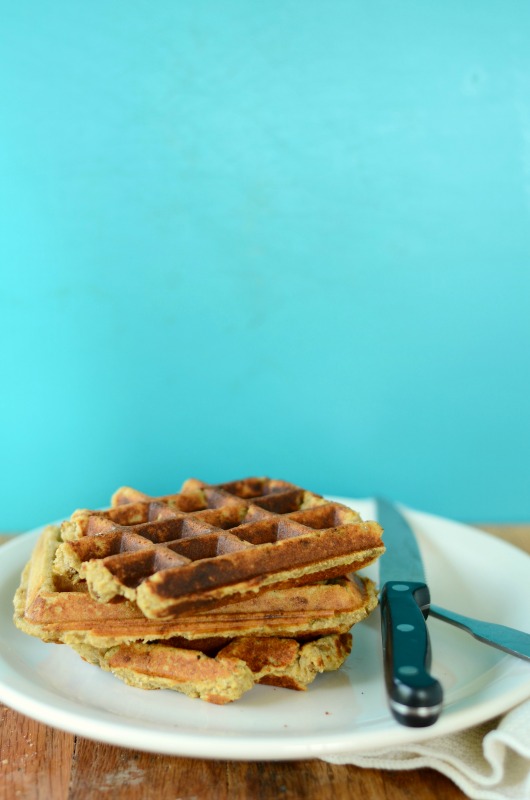 This is one of those posts that I made the recipe, took photos, edited everything, and then went to Paleo f(x) and forgot about the recipe. I rediscovered it in my post drafts and had to get it posted; these waffles are amazing!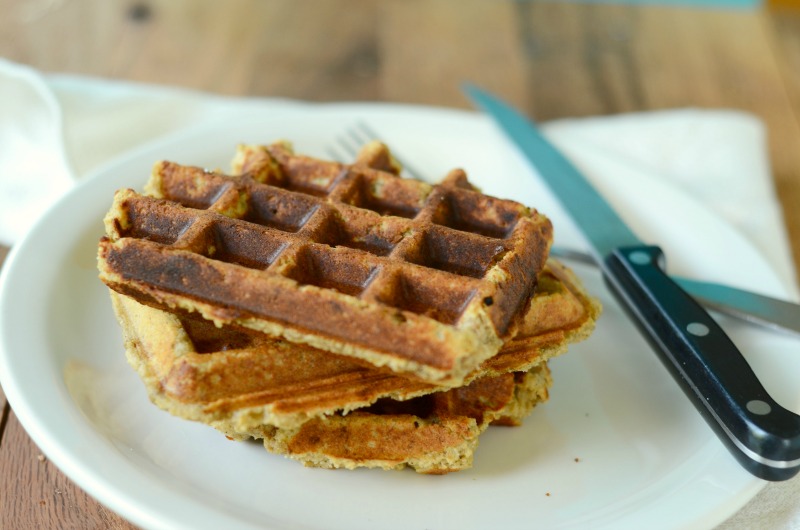 These easy waffles are a great intro to cooking with plantains as well as water chestnut flour. Both ingredients work wonderfully in eggless cooking. These waffles are delicious topped with berries and lots of maple syrup!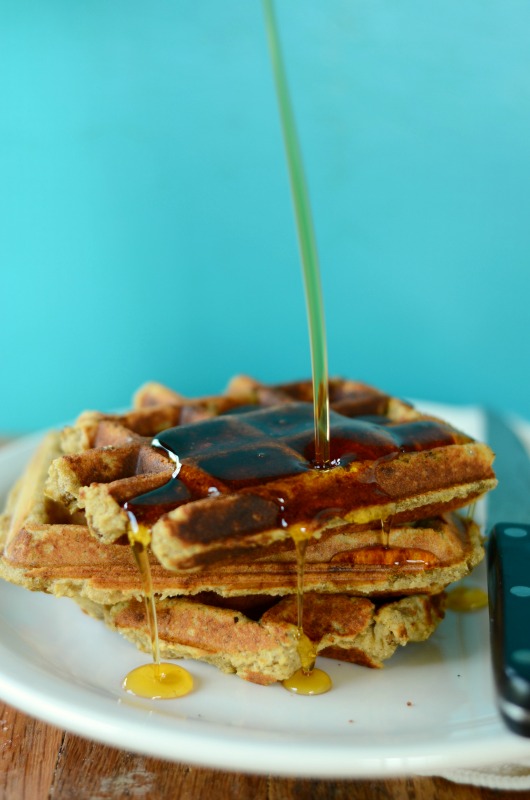 AIP Waffles
Instructions
In a food processor, combine the plantains and coconut oil and process until very smooth.
Transfer to mixing bowl.
Add flours, baking soda, and salt.
Cook in a hot waffle iron until golden brown. (I used 1/4 cup measures; made 4-6 waffles)
Enjoy!
Nutrition Information
Serving Size:
1/6 of recipe
Calories:
188
Fat:
10 g
Saturated fat:
8.6 g
Unsaturated fat:
1.4 g
Trans fat:
0 g
Carbohydrates:
25.2 g
Sugar:
9.6 g
Sodium:
162 mg
Fiber:
3 g
Protein:
2.2 g
Cholesterol:
0 mg