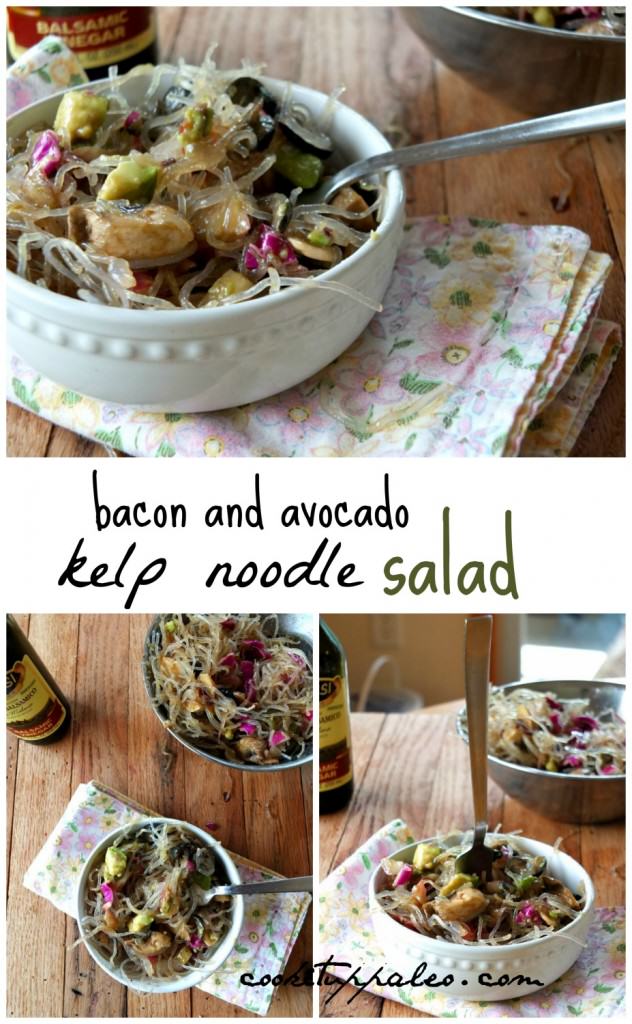 When I was younger, my favorite cookout food was the pasta salad.  No joke.  Even when I went paleo, I could forego the bun and potatoes and chips and soda, but I always had to have a scoop of the pasta salad.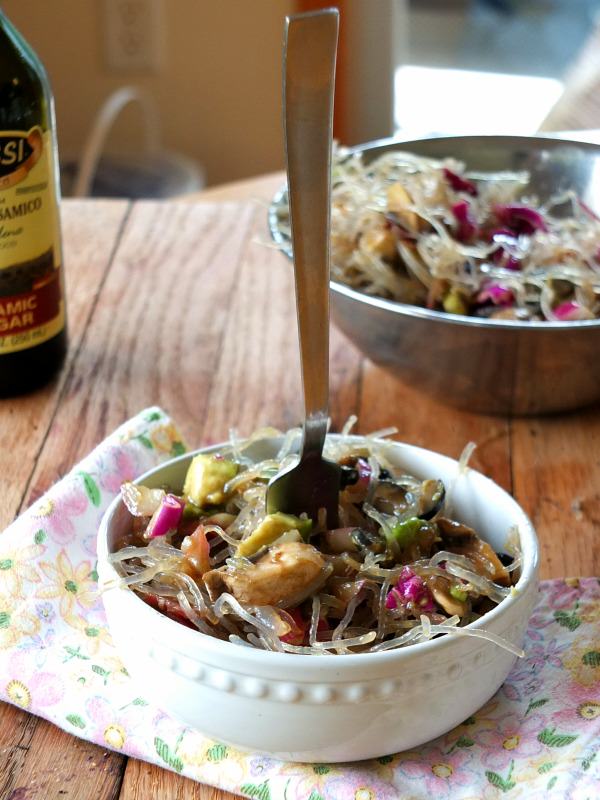 Now that I'm a diagnosed celiac, cookout pasta salad cheats are out of the question.  I could make gluten-free pasta, but I'm pretty sure that it wouldn't be the same.  Plus that wouldn't be paleo!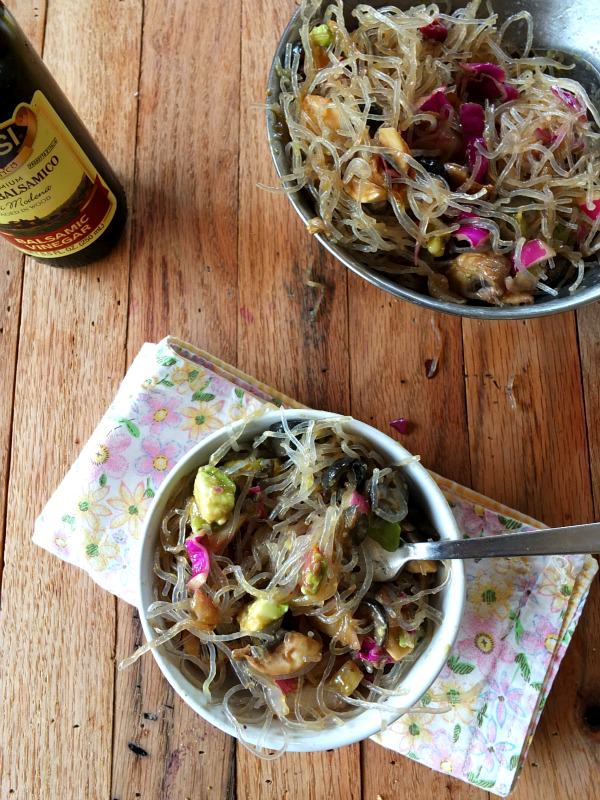 This salad is not exactly like the pasta salads of my youth, but it is delicious.  The kelp noodles are crunchy, and dressing is tangy, and and bacon and avocado are delicious.
Go make it!
 If you buy something through one of the links in my sidebars or posts, I may receive a small commission to support my blogging activities, at no extra cost to you.
Shared at Paleo AIP Recipe Roundtable, Allergy-Free Wednesday, Tasty Tuesday, Fat Tuesday
Where to find:
Bacon and Avocado Kelp Noodle Salad
Ingredients
kelp noodles - 1 package
bacon - 6 slices, cooked and crumbled
avocado - 1, peeled, pitted, and diced
onion - 1/4, diced
red cabbage - 1 cup shredded
mushrooms - 1/2 cup sliced
black olives - 1/2 cup sliced
extra virgin olive oil - to taste
balsamic vinegar - to taste
Instructions
In a large mixing bowl, combine all ingredients except for the olive oil and vinegar and toss.
Drizzle on oil and vinegar to taste and toss.