Here in the Resler house, we love our cobblers and crisps.  We have one at least twice a month, and it's our company dessert of choice.  Crisp is so easy to throw together, but it tastes like pie; what's not to love?
This paleo berry cobbler recipe is great because it's so low in sugar and so easy to throw together.  It's also AIP  friendly, so it's free of grains, dairy, legumes, nuts, seeds, and nightshades.  Don't worry though; it's still delicious.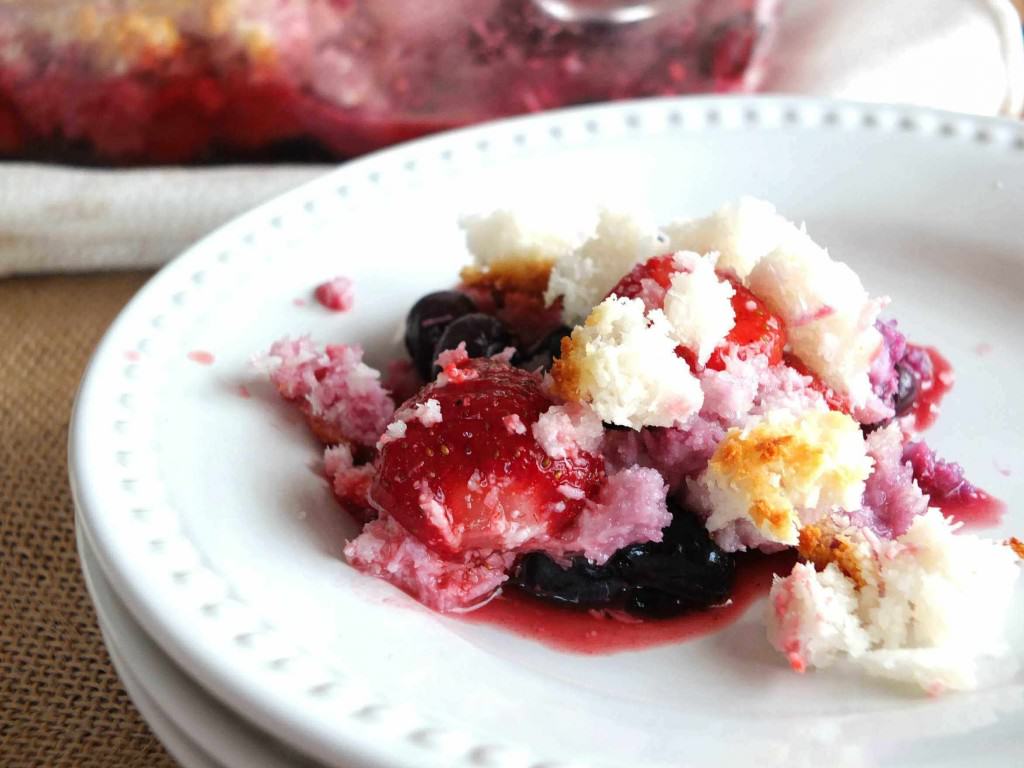 Next time I make this I might double the topping; just because I love topping.  And coconut.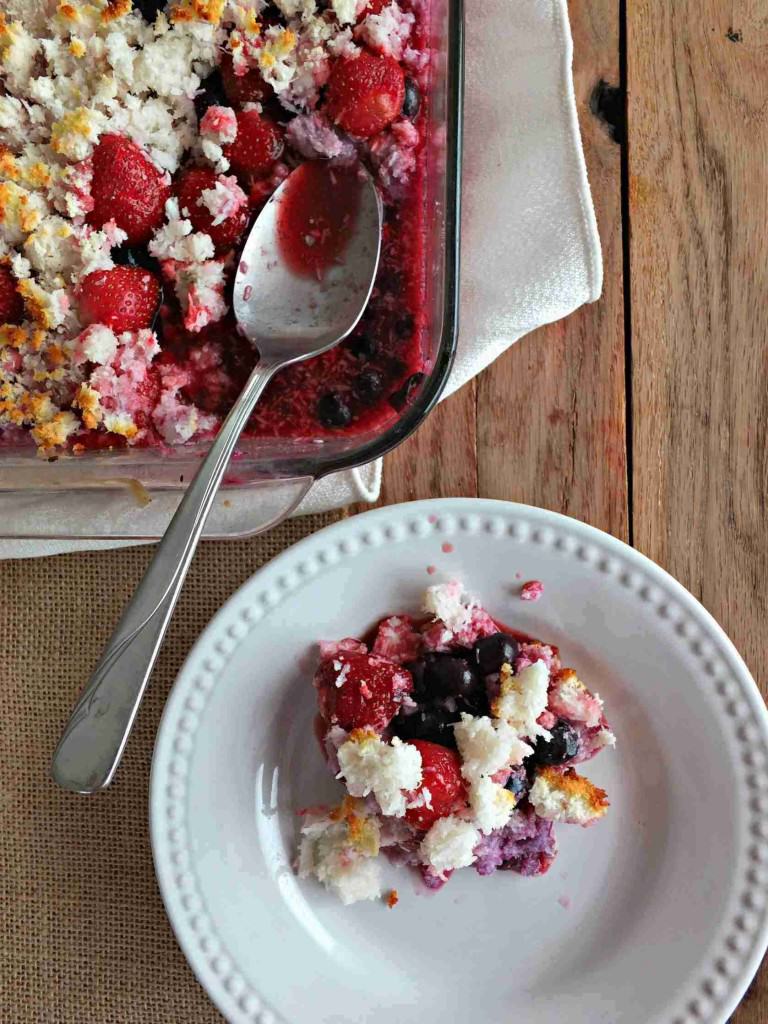 Shared at Tasty Tuesday, Fat Tuesday
Berry Cobbler (AIP)
Recipe type:
Fruit Desserts
Ingredients
blueberries - 2 cups
strawberries - 2 cups
unsweetened coconut flakes - 1 cup
coconut flour - 1/4 cup
coconut cream - 1/2 cup
2 tablespoons water
unflavored gelatin - 1 packet (about 1 tablespoon)
honey - 3 tablespoons
Instructions
Preheat oven to 350 degrees Fahreneheit.
Place the berries in an 8 inch by 8 inch glass baking dish.
In a mixing bowl, combine the coconut flakes and coconut flour.
Dissolve the gelatin in the water.
In a small saucepan, bring the coconut cream to a simmer.
Whisk the gelatin into the coconut cream.
Pour this mixture into the bowl with the coconut flour mixture, and add the honey. Mix well.
Crumble over the berries.
Bake for 30 minutes.
Serve immediately.