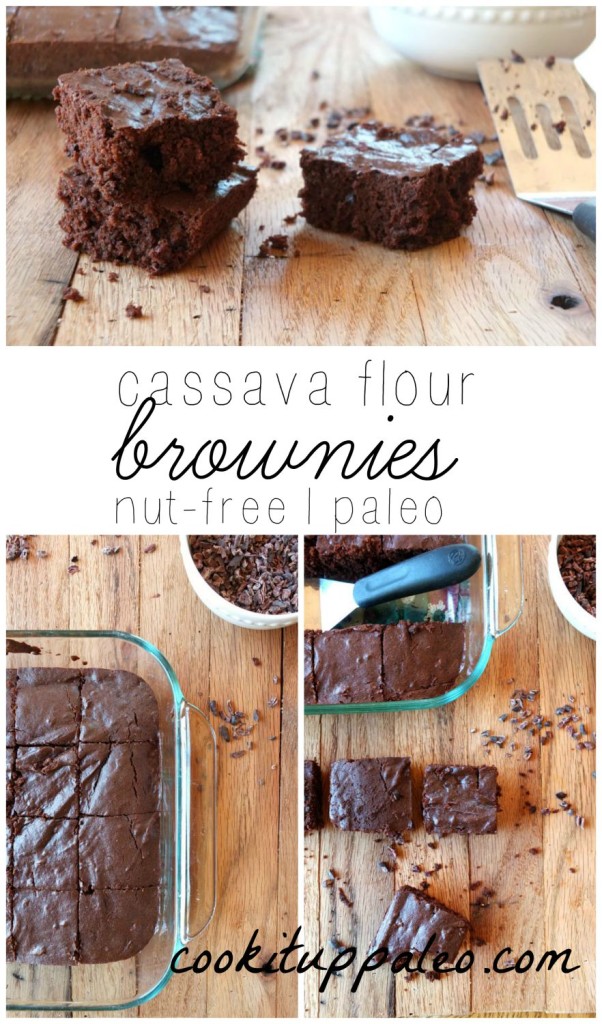 I posted on my Facebook page recently that if I had to go to a desert island and could only bring two foods, I would, without a doubt, choose coconut and chocolate.  You guys soon reminded me that my chocolate would melt and there would already be coconuts on the island, which gives away the fact that it took me exactly 1-1/2 seconds to make that decision.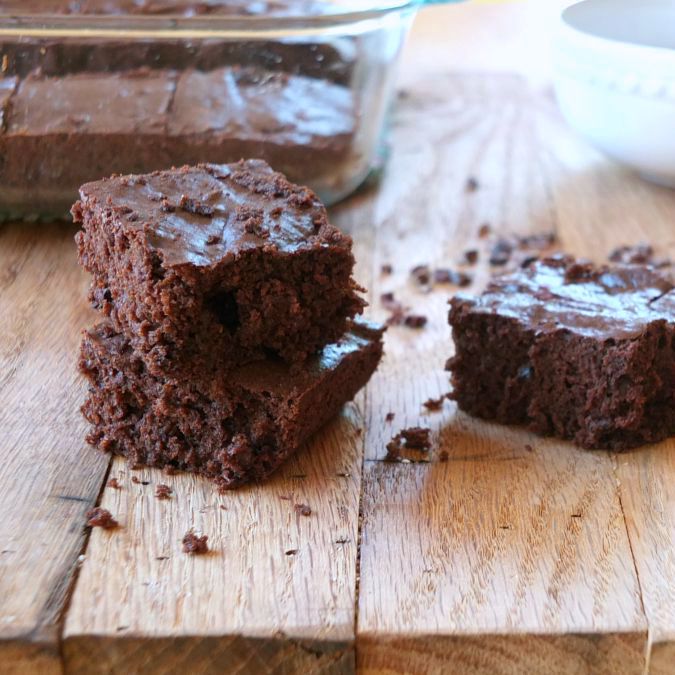 However, I think I would still bring chocolate and just eat it all before the hot sun would melt it.  My favorite snack lately has been unsweetened cacao nibs, eaten straight from the bag.  Which is probably why I've been able to get so much work done lately; I read that cacao nibs have something similar to caffeine in them.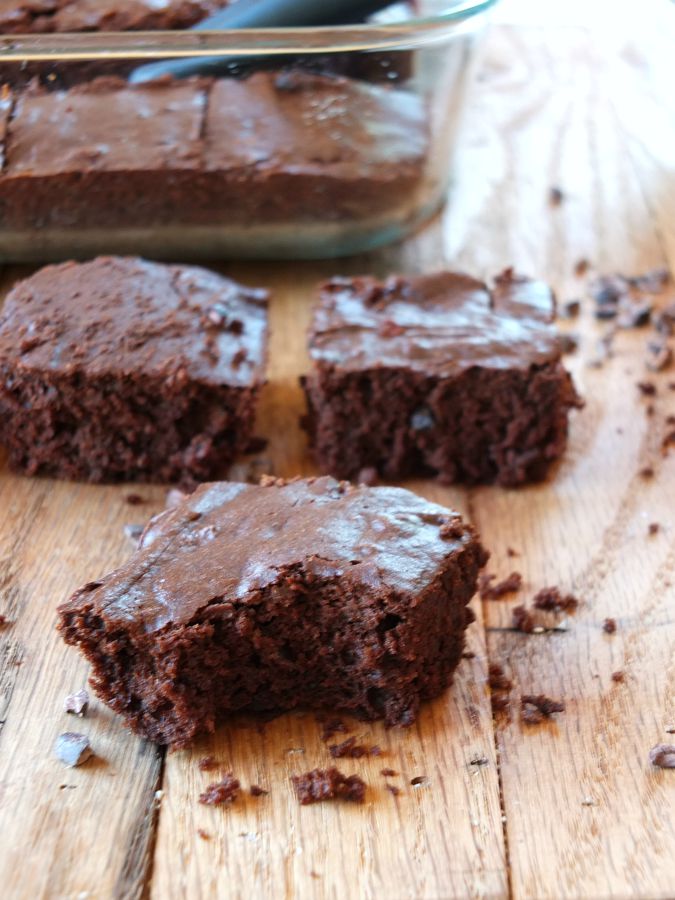 Point being, chocolate is awesome.  Duh.  Which is why I had to create a third brownie recipe for the blog! This one uses one of favorite grain-free flours, Otto's Naturals Cassava Flour, which creates an almost cakey texture for these fudgy cassava flour brownies.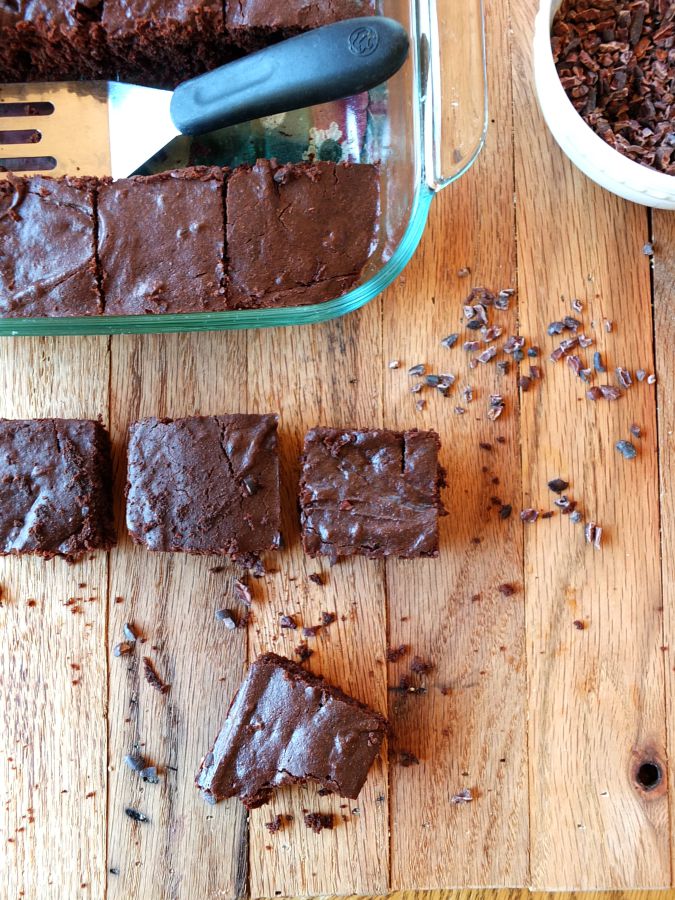 I used dark chocolate, raw cacao powder (which you should really try; you'll never go back to regular cocoa powder again), AND cacao nibs in this cassava flour brownies recipe.  So these are basically triple chocolate cassava flour brownies.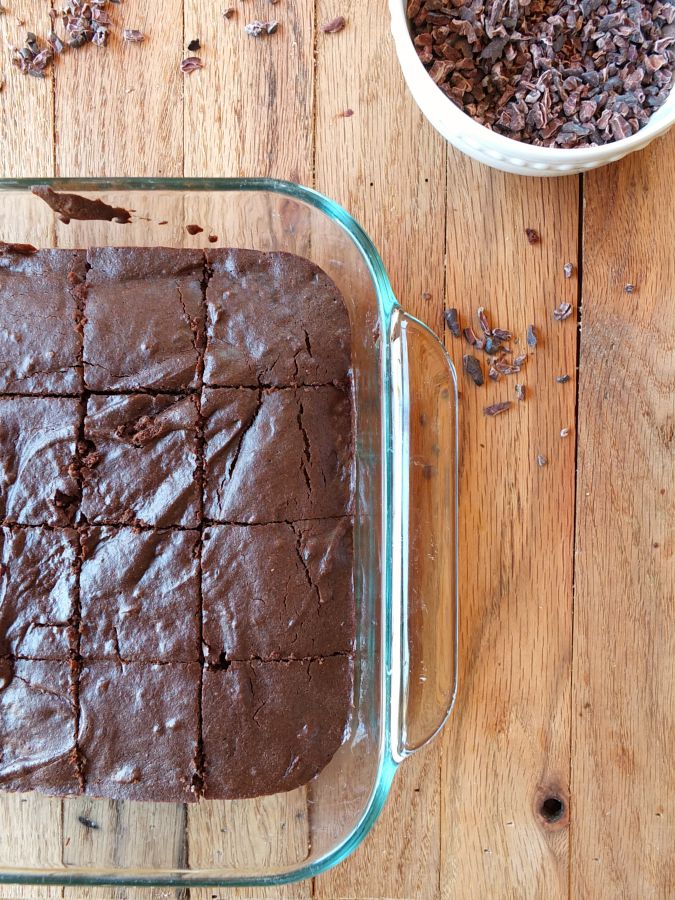 On second thought, I might just have to bring these to my desert island…
If you buy something through one of the links in my sidebars or posts, I may receive a small commission to support my blogging activities, at no extra cost to you. Thank you for your support 🙂 🙂 🙂
Shared at Fat Tuesday, Allergy-Free Wednesday
Cassava Flour Brownies
Recipe type:
Cookies/Bars
Ingredients
dark chocolate - 1/2 cup chopped
raw cacao powder - 1/2 cup
pure maple syrup - 1/2 cup
coconut oil - 1/3 cup
eggs - 2
cassava flour - 1/2 cup
vanilla extract - 2 teaspoons
salt - 1/2 teaspoon
baking soda - 1/4 teaspoon
cacao nibs - 3 tablespoons
Instructions
Preheat oven to 350 degrees Fahrenheit and grease an 8 inch by 8 inch glass baking dish with some coconut oil.
In a small saucepan, combine the chocolate, cacao, coconut oil, and maple syrup. Melt over low heat, stirring. Pour into a mixing bowl.
Add the remaining ingredients and mix well.
Scoop into the prepared baking dish.
Bake for 18-20 minutes, or until they pass the toothpick test.