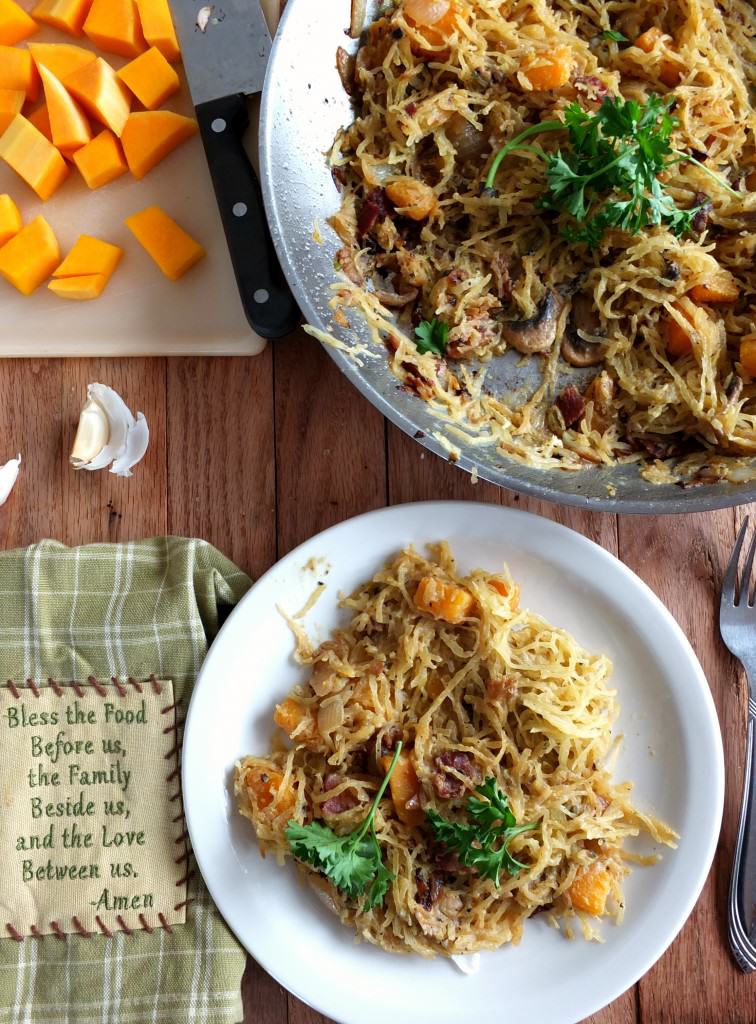 I love to bake. Like love it. Breads, cookies, muffins, pies; if it has sugar; I love to make it paleo. But it's the new year now, and I'm pretty sure everybody is pretty sugared out from the holidays. I was in the mood for something comforting and creamy when I made this carbonara, but I also wanted something full of veggies and healthy fats.
The results were simply delicious and very flavorful! Carbonara is a traditional Italian dish made with noodles, cream, and pancetta, but I just decided to use whatever I had in the pantry to create a healthier, easier version of this classic dish. Pure comfort food.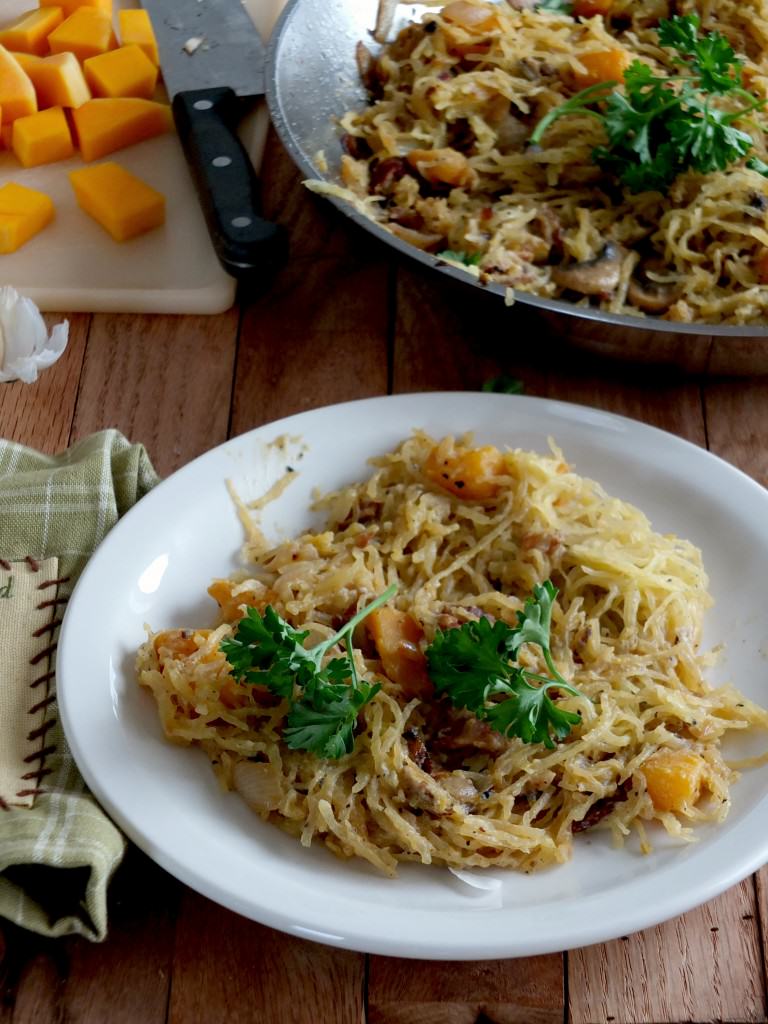 One of my favorite things about this dish is the amount of veggies it contains. Two kinds of squash, onions, garlic, and mushrooms; this things is practically a salad!
This dish is perfect for a simple weeknight supper, but also delicious enough for company.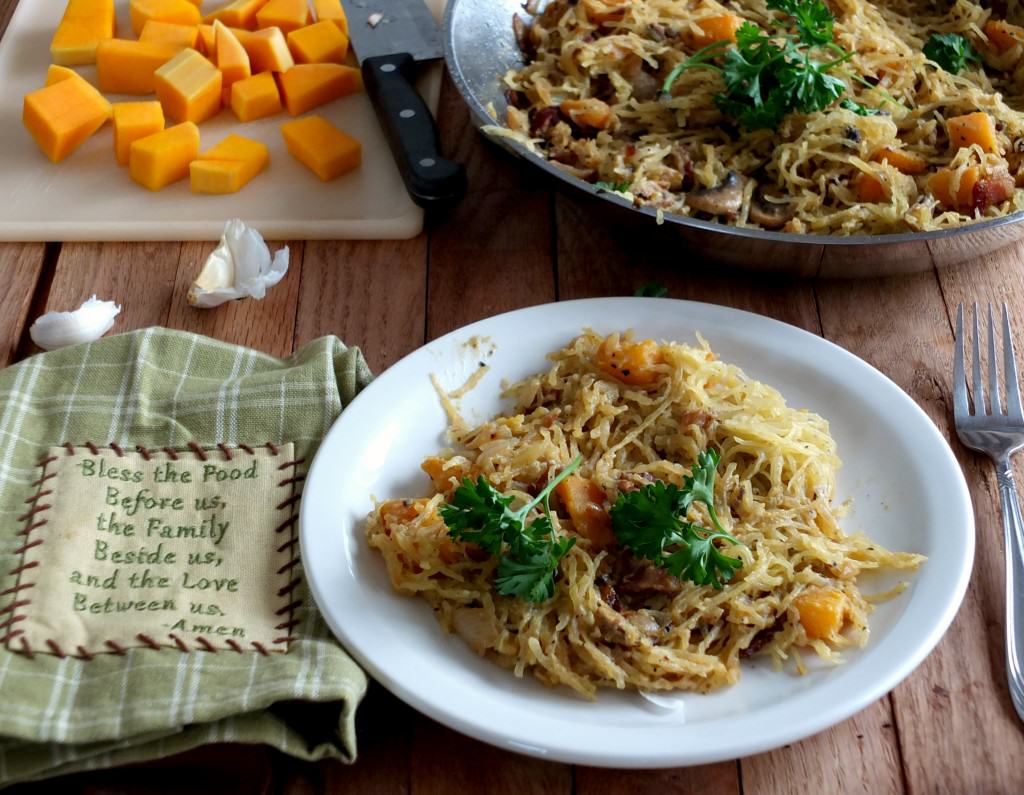 Shared at Fat Tuesday
Dairy-Free Spaghetti Squash Carbonara with Butternut Squash
Ingredients
spaghetti squash - 1 medium
bacon - 5 slices
onion - 1/2, chopped
garlic - 3 cloves, minced
butternut squash - 2-3 cups, finely chopped
salt - to taste
mushrooms - 1 cup sliced
parsley - chopped, for garnish
coconut cream - 1/2 cup
egg yolks - 2
Instructions
Poke spaghetti squash all over. Microwave for 8-10 minutes. Halve and scoop out seeds. Scrape out "noodles" with fork and set aside.
Cook the bacon in a large skillet until crisp. Remove from pan, crumble, and reserve.
Add the onion to the bacon grease and cook until translucent.
Add the butternut squash, garlic, salt, and mushrooms, and saute until butternut squash is tender.
Add reserved spaghetti squash and crumbled bacon and cook for just a couple minutes.
Meanwhile, melt the coconut cream in a small saucepan until starting to steam. Whisk a couple tablespoons of the hot coconut cream into the egg yolks. Whisk the egg yolk mixture into the coconut cream and cook for just a minute, stirring.
Pour the coconut cream and yolk mixture into the spaghetti squash mixture. Cook, stirring, for just and minute or two.
Serve immediately garnished with parsley.