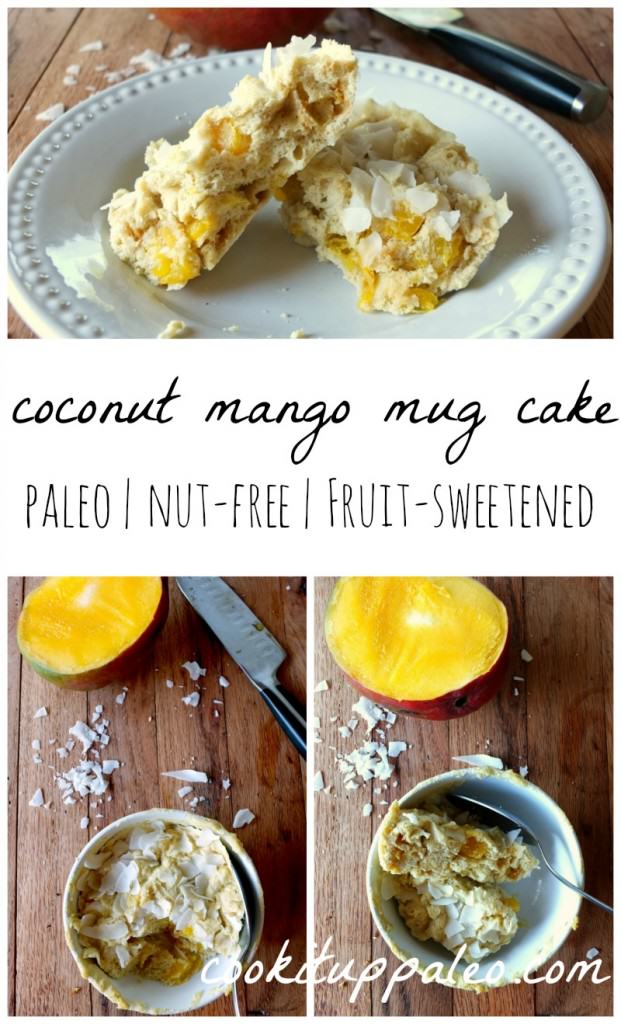 I just love mug muffins.  There's something amazing about mixing up an egg with some coconut flour and eating a big ol' muffin a minute later.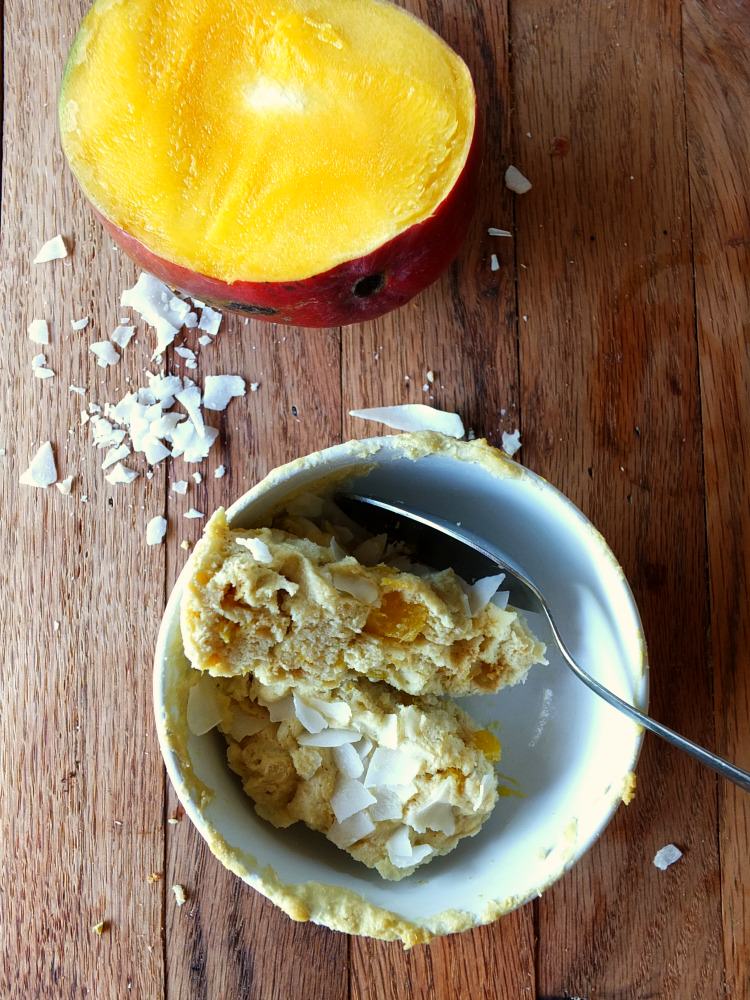 I've made so many mug muffin variations; it's almost embarrassing.  Not quite though, because mug muffins are awesome!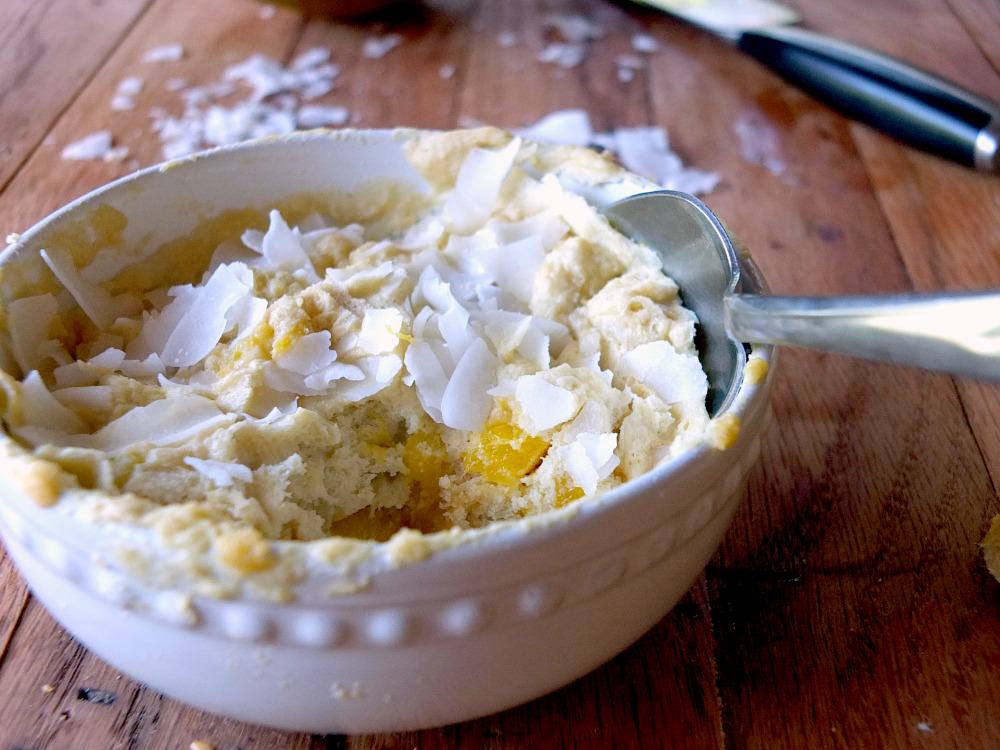 Mangoes are in season again and so now I want to eat everything with mangoes! The first time I tried a mango, I thought it was the most amazing thing ever, and I still think that.
So obviously mug muffins plus mango equals amazingness!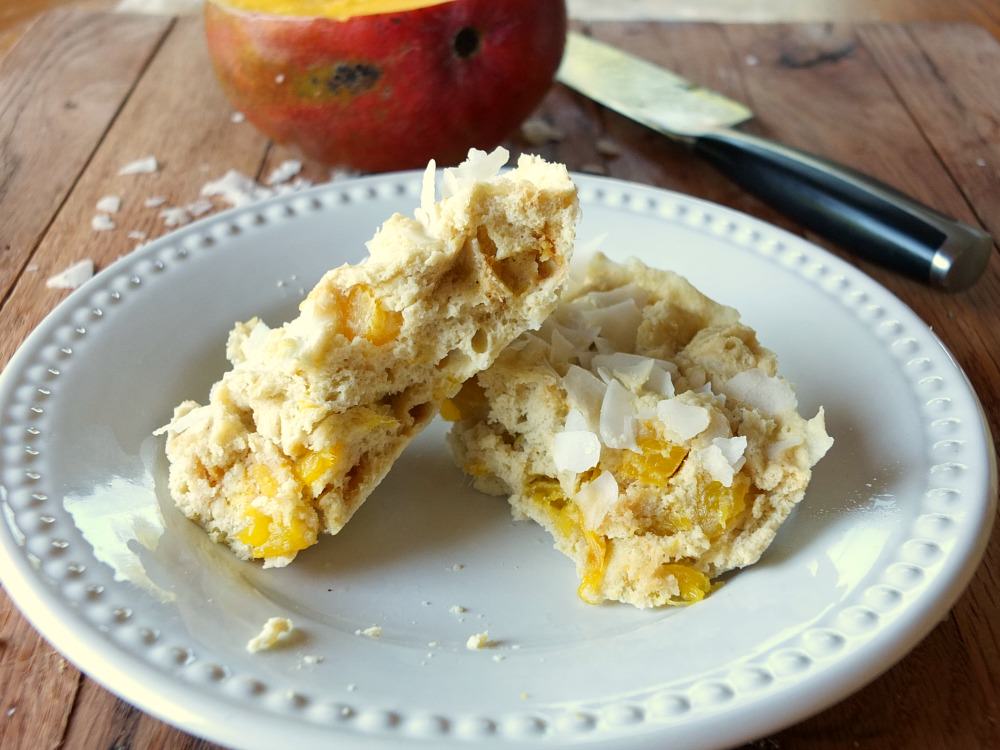 This mug cake is sweet and mango-y and soft and moist and delicious! You'll love it.  You'll also love that you'll only have to spend 3 minutes in the kitchen!
If you buy something through one of the links in my sidebars or posts, I may receive a small commission to support my blogging activities, at no extra cost to you.  Thank you for your support! 🙂
Where to find:
Mango Coconut Mug Cake (paleo, nut-free, fruit-sweetened)
Ingredients
egg - 1
canned full-fat coconut milk - 2 tablespoons
coconut flour - 2 tablespoons
mango - 1/4 cup diced
baking soda - pinch
unsweetened coconut flakes - 2 tablespoons
Instructions
In small bowl, add all ingredients except for coconut flakes and mix well.
Scoop into small ramekin or large coffee cup.
Sprinkle coconut flakes on top.
Microwave for 1-1/2 to 2 minutes.
Let cool a bit and enjoy!