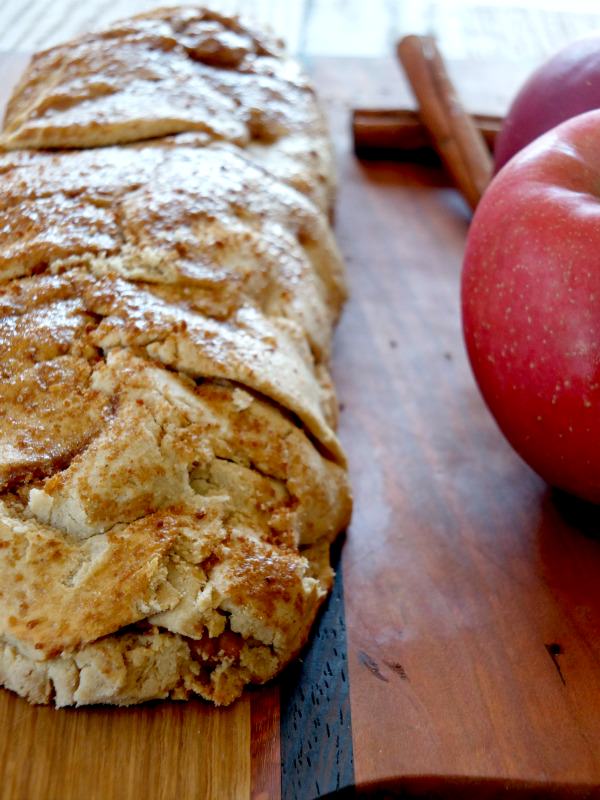 Mother's day is coming, and I've been thinking of the apple strudel that Mom always used to make for Mother's Day brunch before paleo.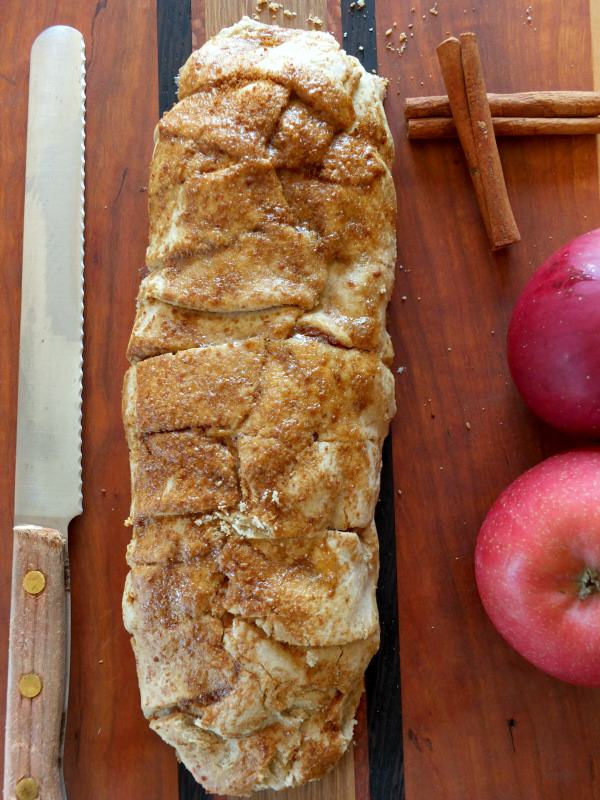 She would use homemade dough and apple filling that she would make in the fall and freeze for later use.  The result was a sweet apple pastry with a flaky dough that was always the main event at brunch.
I just got another shipment of amazing cassava flour from Otto's Naturals, and thought, "You know what? I want apple strudel!"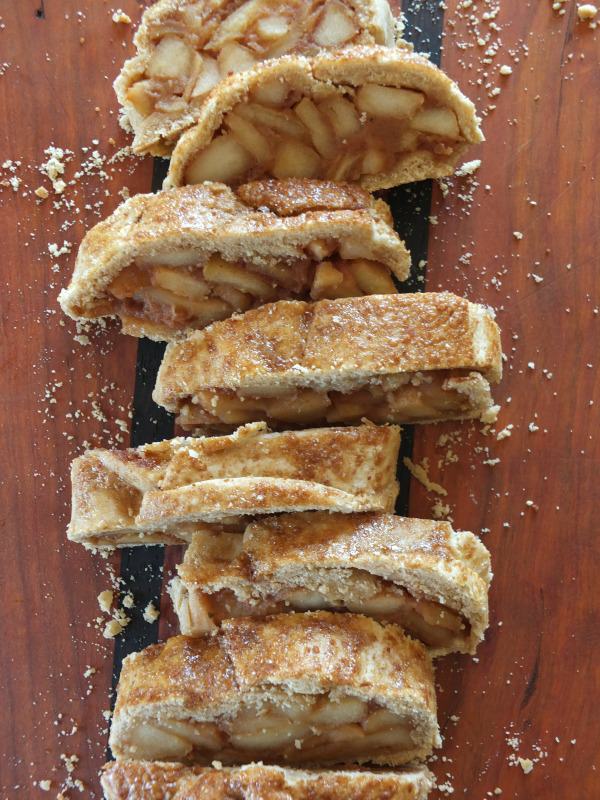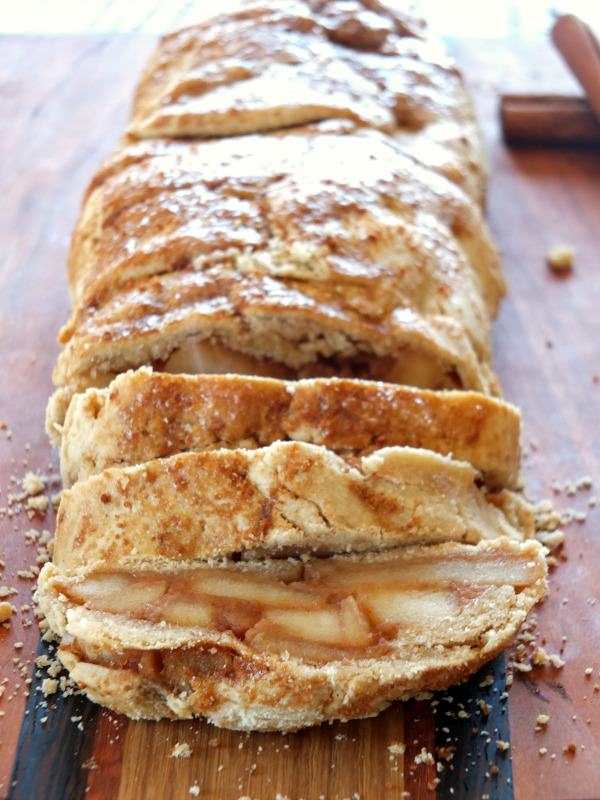 This recipe is my re-creation of her masterpiece, and while it's hard to say that something does justice to an old family favorite, this comes pretty close.  The filling is sweet and slightly caramelized, and the dough is super-flaky and tender.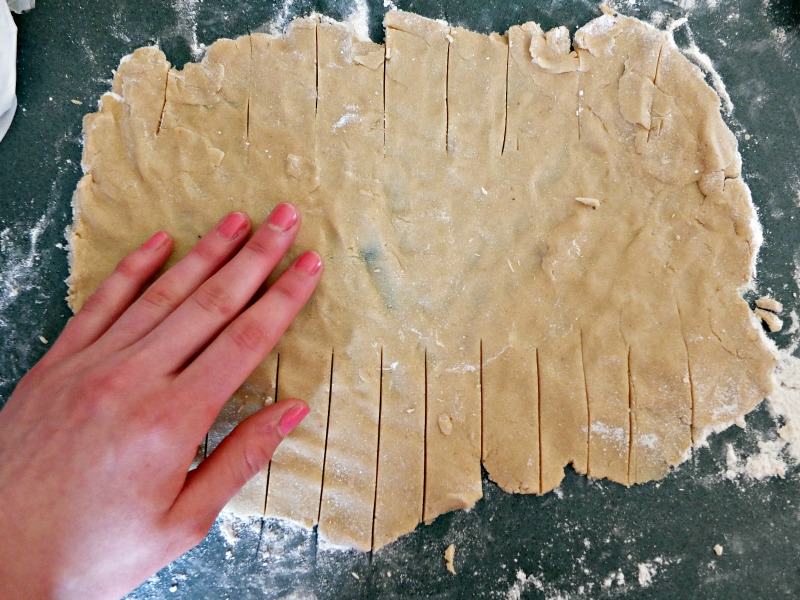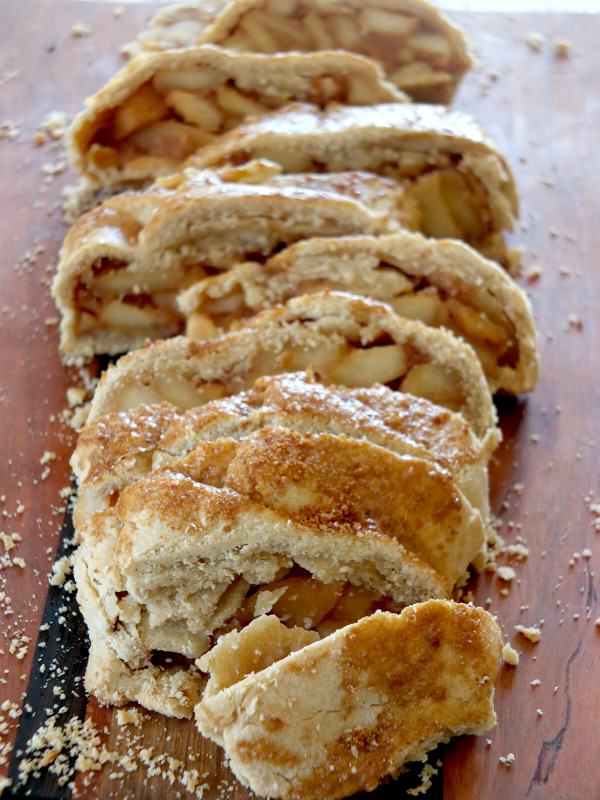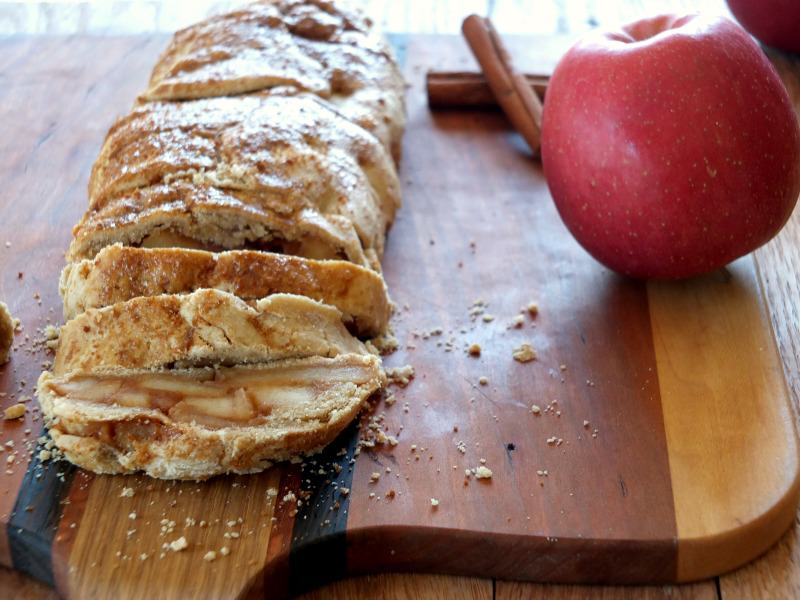 I made this in the morning and by the afternoon the entire batch was gone.  Delicious.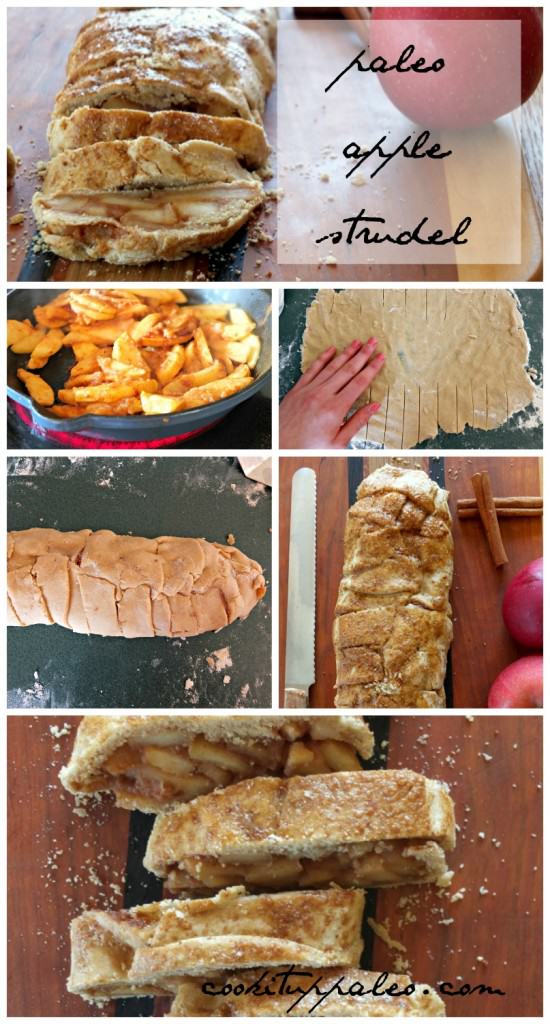 Find Otto's Naturals cassava flour here.
Shared at Allergy Free Wednesday, Fat Tuesday, Gluten-Free Wednesday

Paleo Apple Strudel (nut-free)
Recipe type:
Fruit Desserts
Ingredients
Apples:
butter - 2 tablespoons
apples - 5 cups sliced
coconut palm sugar - 2 tablespoons
cinnamon - 2 teaspoons
applesauce - 1/2 cup
Dough:
butter - 1/2 cup, cold
cassava flour - 1 cup*
salt - 1/2 teaspoon
egg - 1
coconut palm sugar - 2 tablespoons
Topping:
1 egg white - beaten
1 tablespoon coconut sugar
Instructions
Preheat oven to 350 degrees Fahrenheit.
Heat the butter in a medium skillet and add the apples, coconut sugar, cinnamon, and applesauce. Saute until caramelized.
Meanwhile, make the dough. Cut the butter, cassava flour and salt together until the mixture resembles course crumbs. Stir in the egg and coconut sugar.
Roll out the dough on a floured surface into a 1/4" thick rectangle. Use a knife to cut slits down the long sides ever 1/2" or so.
Spoon the apples down the middle and fold the strips over the apples, alternating sides. Seal with wet fingers and carefully transfer to a baking sheet. Brush with the egg white and sprinkle with coconut sugar.
Bake for 25 minutes.
Slice and serve.