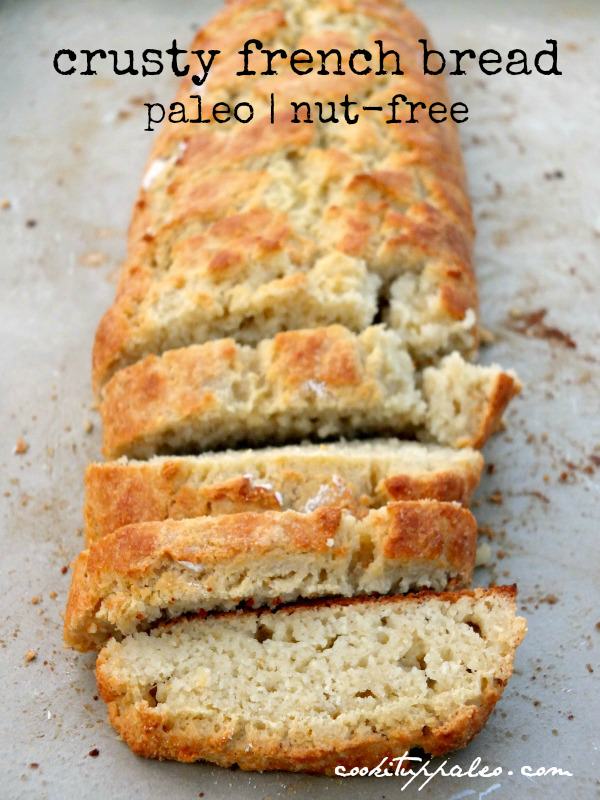 I love it when I nail a recipe on the first try.  Sometimes I have to work and work for days to find the perfect chemistry for a recipe.  Most of the time I'll give up and come back later when I have more baking chemistry knowledge.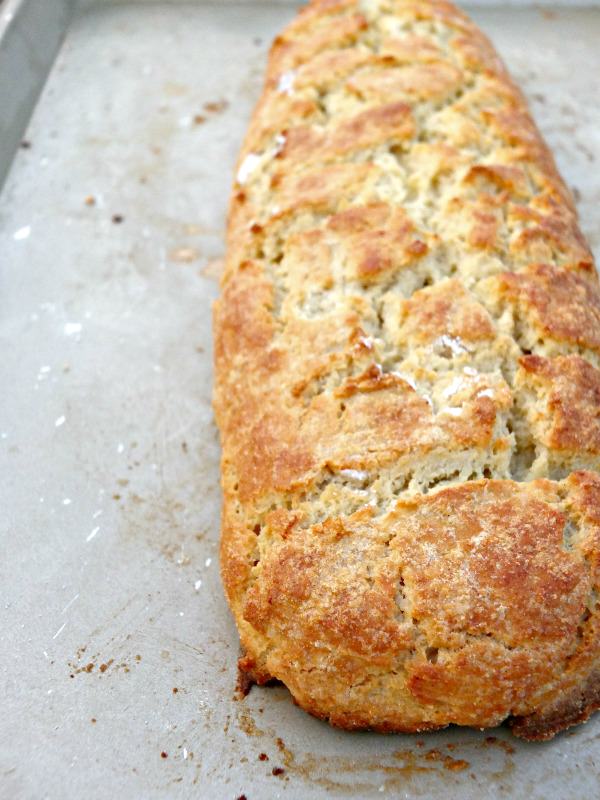 You could say this recipe has been a while in the making, though.  In my early paleo days, I tried every paleo bread recipe on the internet to no avail.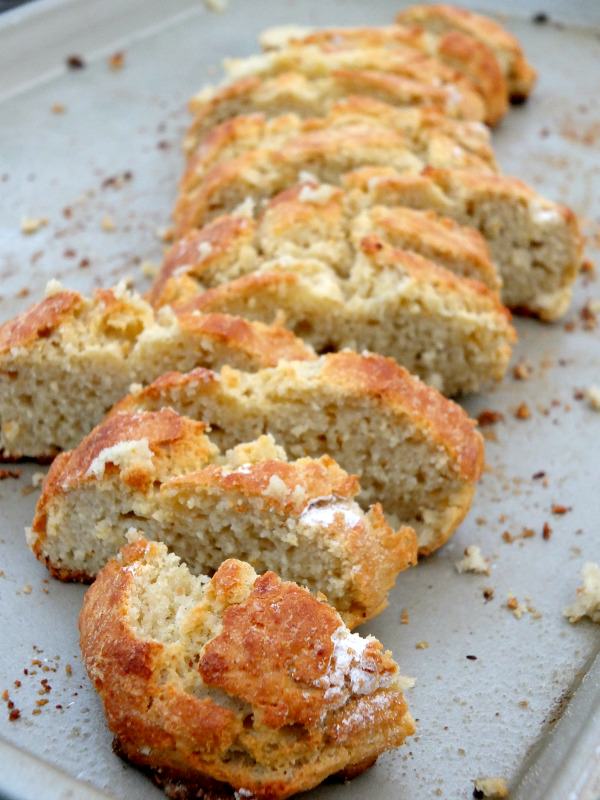 Then I made my Paleo Crusty Bread.  That recipe is really delicious.  It's crusty, and bready, and just amazing.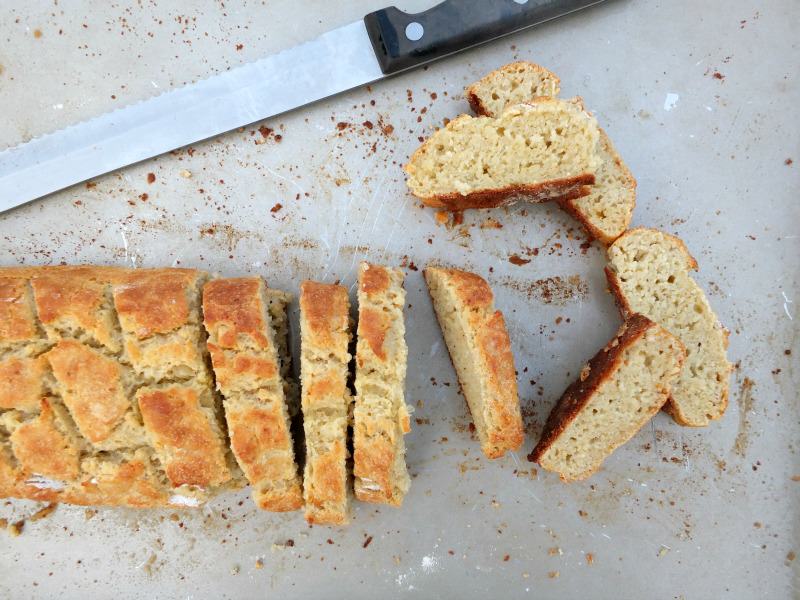 But lately I have been trying to make more allergy-friendly recipes.  My paleo crusty bread recipe calls for almond flour, and I had a lot of people asking how to make the bread nut-free.  This recipe is my answer.
Why do I love this recipe so much? Let me count the ways:
It makes a large loaf.
The texture is chewy without being gummy.
The crust is crispy.
It has a yeasty flavor.
It's delicious.
What are you waiting for? Let's make some bread!
Recipe notes:
Q: Can I take out the yeast?
A: I have not tried it without the yeast, so I can't guarantee results.
Q: Why no rising time?
A: I didn't want the egg whites to fall.  The yeast is mostly for flavor anyway.
Q: Can I substitute tapioca starch for the cassava flour?
A: Tapioca starch and cassava flour have pretty different chemistry.  If you want a recipe for bread that uses tapioca starch, try this one.
Q: Can I make it egg-free?
A: The egg whites are pretty essential for the rising and texture of the bread, so I wouldn't if I were you.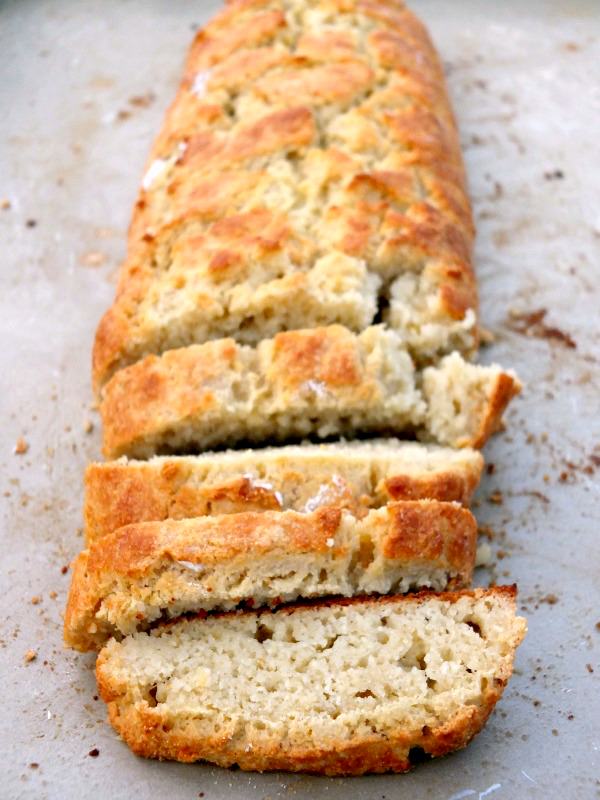 Do yourself a favor and pin this for later: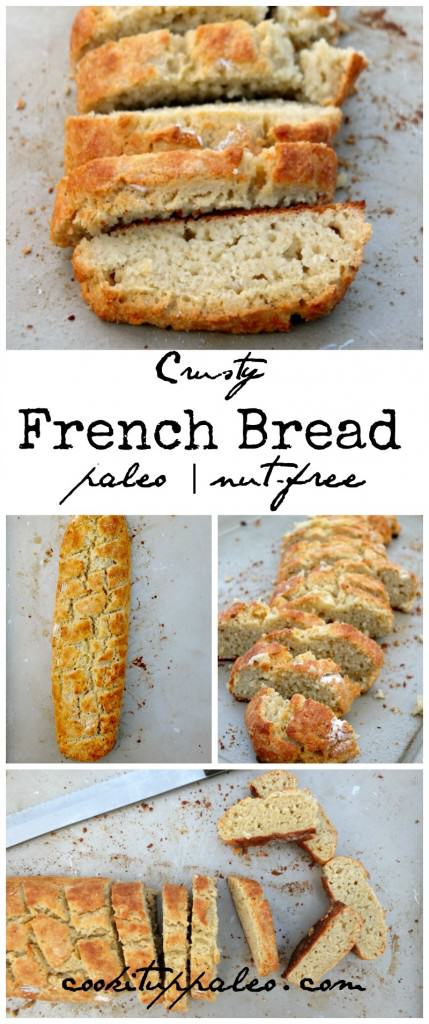 Also, get yourself some cassava flour: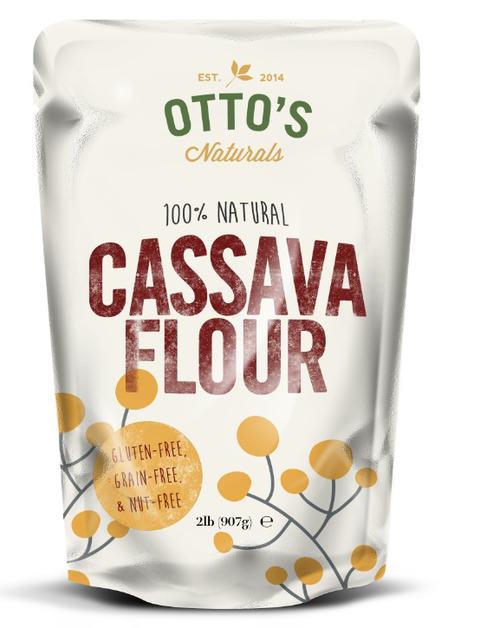 Disclaimer: If you buy something through one of the links in my sidebars or posts, I may receive a small commission to support my blogging activities, at no extra cost to you.
Shared at Fat Tuesday, Allergy-Free Wednesday
Paleo French Bread (nut-free)
Ingredients
Yeast Mixture:
warm water - 1/2 cup
extra virgin olive oil - 1/4 cup
honey or maple syrup - 2 tablespoons
egg yolks - 4
active dry yeast - 1 tablespoon
Egg Whites:
egg whites - 4
Flours:
cassava flour - 1 cup plus 1/3 cup
salt - 1/2 teaspoon
coconut flour - 4 tablespoons, divided
Egg wash:
egg white - 1, beaten until frothy
Instructions
Preheat oven to 375 degrees Fahrenheit and grease a large baking sheet with some olive or coconut oil.
In a large mixing bowl, combine the water, oil, honey or maple syrup, egg yolks, and yeast. Whisk together and set aside.
Crack the egg whites into a metal or glass bowl (not plastic or copper) and whisk until soft peaks form.
In another smaller bowl, combine 1 cup cassava flour with 1/2 teaspoon salt and mix well.
Whisk the cassava flour mixture into the yeast mixture.
Carefully fold the egg white into the yeast and cassava flour mixture.
Fold in the coconut flour, 1 tablespoon at a time.
Fold in the remaining 1/3 cup cassava flour.
Carefully scoop the dough onto the baking sheet. It will be very sticky. Using floured or wet hands, carefully form the dough into a baguette shape. Don't manhandle the dough too much.
Brush the loaf with the egg wash and make a few slashes in the top with a bread knife.
Bake for 25-30 minutes, or until golden brown. I baked mine for exactly 28 minutes.
Cool, slice and serve.
Nutrition Information
Serving Size:
1/12 of recipe
Calories:
118
Fat:
6.2 g
Saturated fat:
1.4 g
Unsaturated fat:
3.8 g
Trans fat:
0 g
Carbohydrates:
13.2 g
Sugar:
3.2 g
Sodium:
171 mg
Fiber:
2.2 g
Protein:
2.9 g
Cholesterol:
55 mg