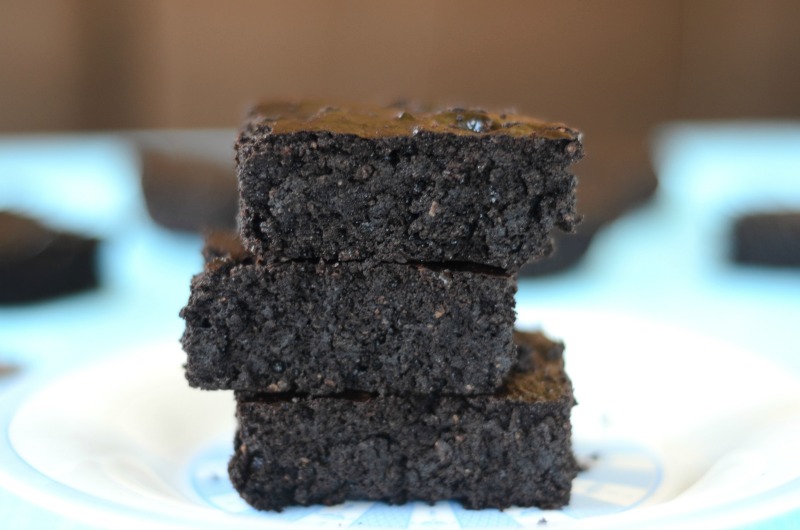 I am constantly on a quest for perfect brownies. It's not a bad life. To me, perfect brownie means fudgy and dense on the inside, and bit crispy on top. No fluffy, cakey brownies for me, thank you very much!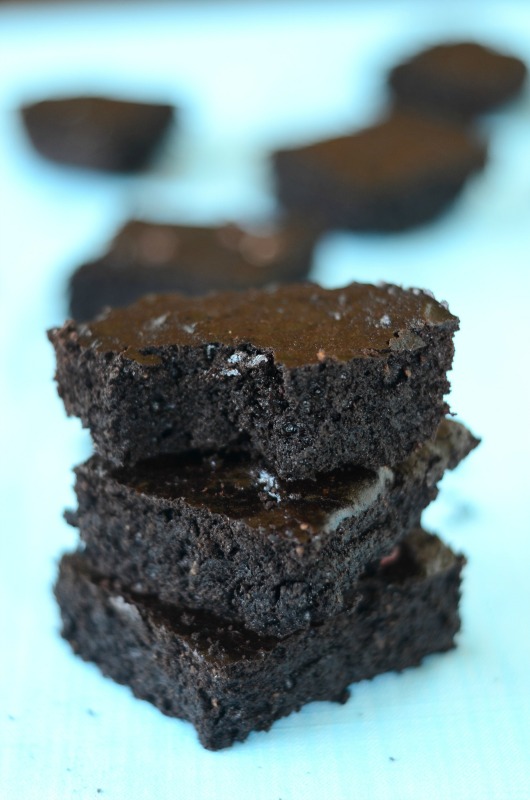 My Plantain Brownies fit that bill quite well, but I developed this recipe in case folks don't want to use plantains or an insane amount of chocolate chips. These do contain eggs, but can be made nut-free and/or coconut free as desired.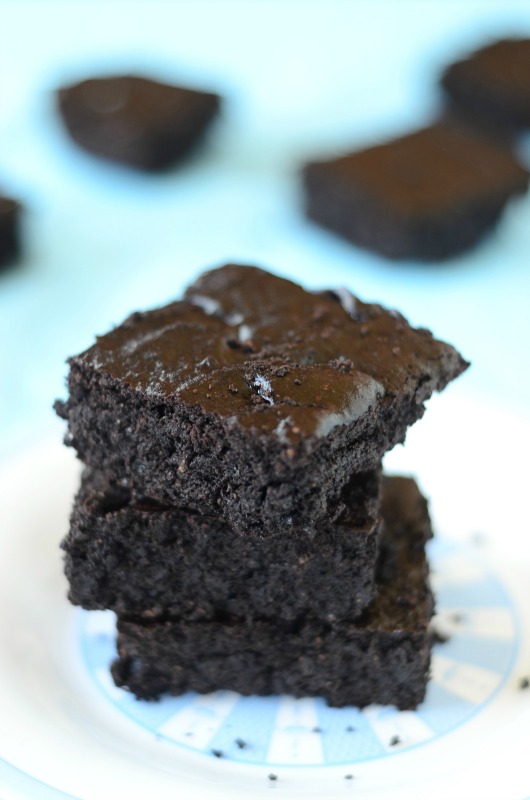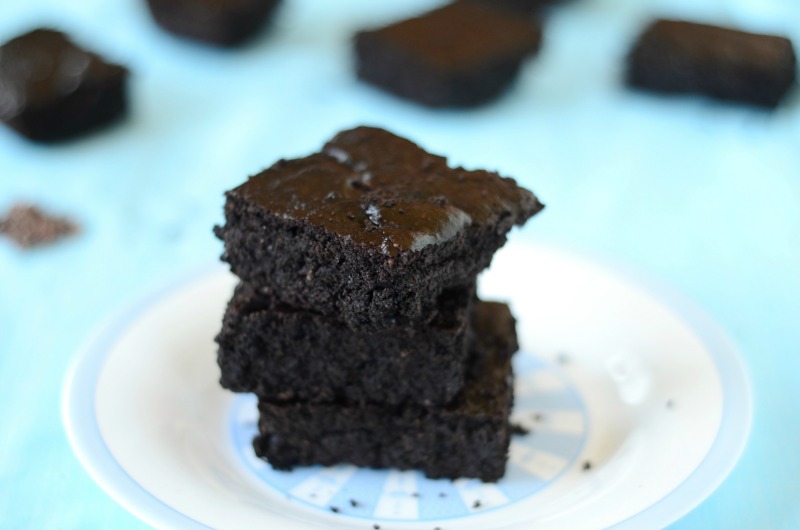 These are super-fudgy, thick, dense, and delicious. I'll definitely be making them again!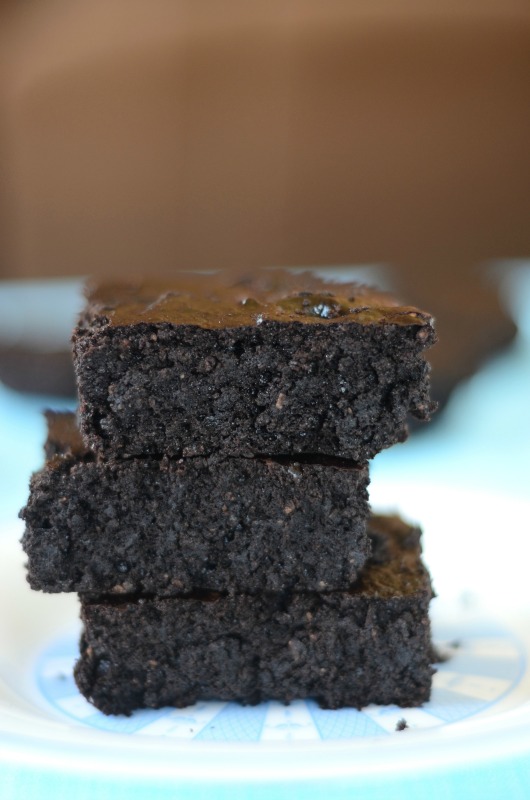 Paleo Fudgy Brownies
Recipe type:
Cookies/Bars
Instructions
Preheat the oven to 350° F and grease an 8" by 8" glass baking dish.
In a small saucepan, combine the coconut oil or butter, nut butter, and cocoa powder. Melt over medium heat, stirring.
Remove from heat and set aside.
In a large mixing bowl, combine the eggs and maple syrup or honey.
Using a hand mixer, beat on highest speed for 10 minutes (no less - this creates the shiny top on the brownies).
Beat in the coconut oil/cocoa mixture.
Add the cassava flour, salt, and baking soda. Beat well.
Transfer to baking dish.
Bake for 25-30 minutes.
Notes
Nutrition data calculated with coconut oil as the fat, almond butter as the nut butter, and maple syrup as the sweetener.
Nutrition Information
Serving Size:
1/9 of recipe
Calories:
307
Fat:
22.8 g
Saturated fat:
12.4 g
Unsaturated fat:
10.2 g
Trans fat:
0 g
Carbohydrates:
25 g
Sugar:
15.7 g
Sodium:
249 mg
Fiber:
2.5 g
Protein:
4.2 g
Cholesterol:
36 mg