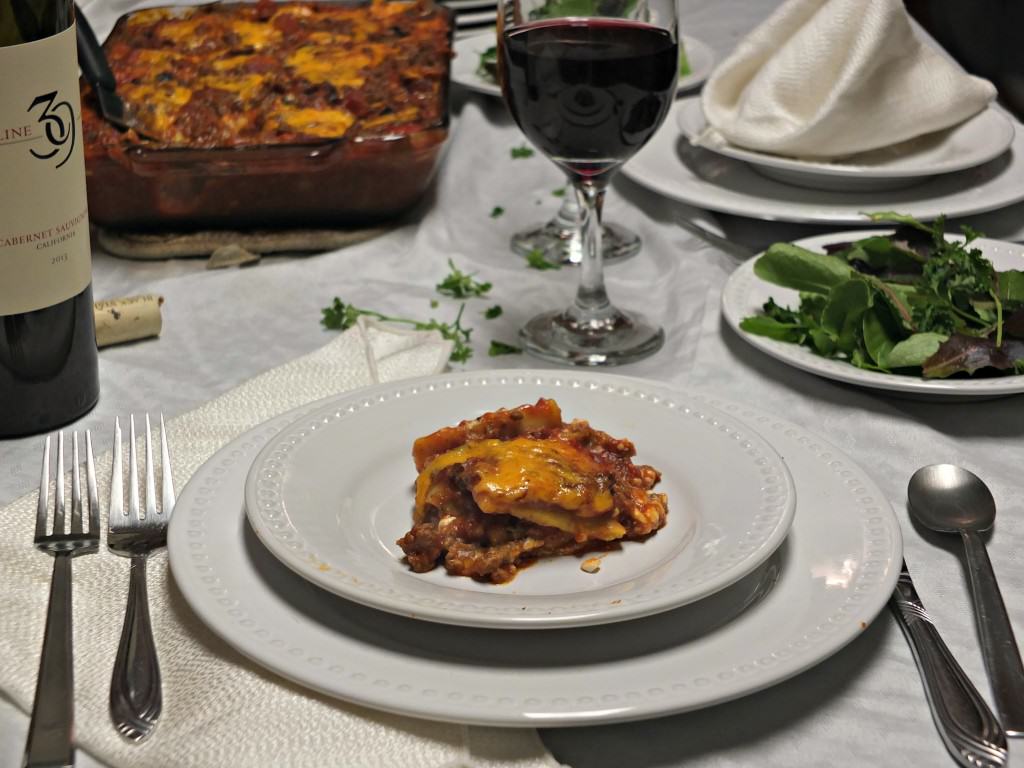 Yeah. I just typed that. Paleo Lasagna with Homemade Grain-Free Noodles. Shout it from the rooftops, people; this is REAL lasagna. No zucchini happening here. You want pasta in your lasagna. We have pasta for your lasagna.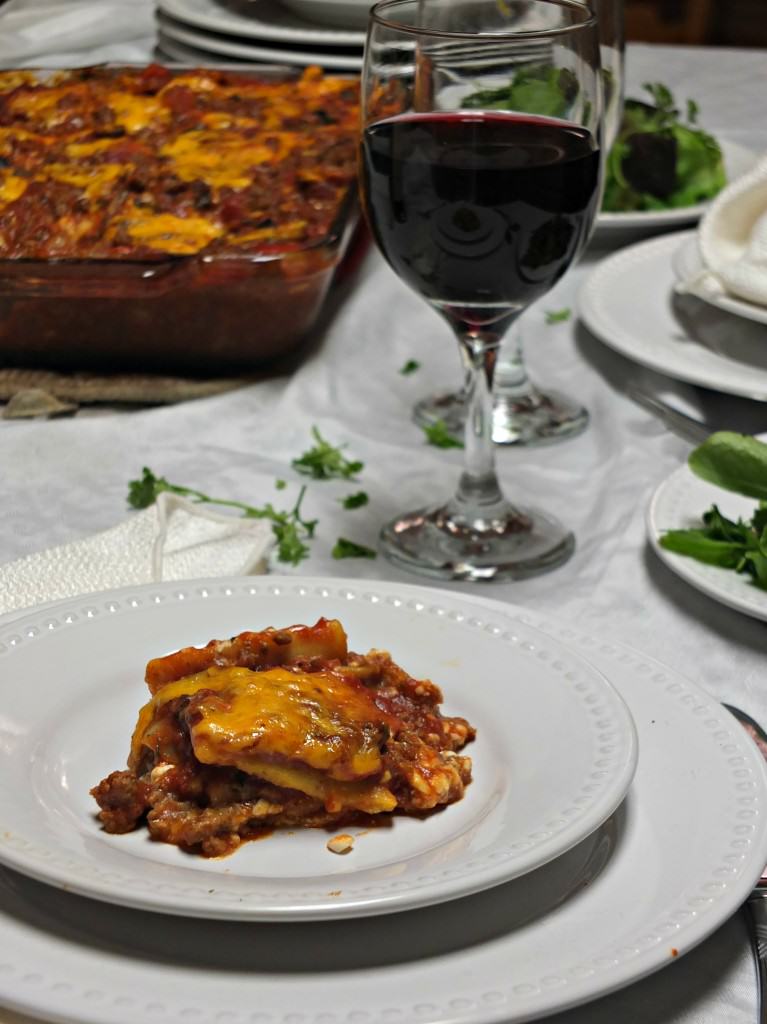 This amazing pasta involves my latest obsession: Otto's Natural's Cassava flour.  I got my sample pack in the mail the other day and couldn't wait to try it out.  So far I've made rolls, noodles, and pancakes.  And of course lasagna noodles.  The reason I love this cassava flour so much is that it is so simple to use.  It's essentially the ground up peeled cassava root.  So it's a whole food, not an isolated starch.  It acts pretty much like white flour in 99% of recipes.  And it's AIP-friendly! Woot woot!
The noodles for this lasagna are essentially cassava flour, eggs, and salt.  Mix it up, roll it out, cut it up, and layer to perfection.  Because cassava is a starchy plant, the noodles act pretty much like any lasagna noodle, and they ABSORB THE SAUCE!!! No more fishing around in a pan of sauce for your sliced-up zucchini! Paleo people, there is finally a lasagna that holds together.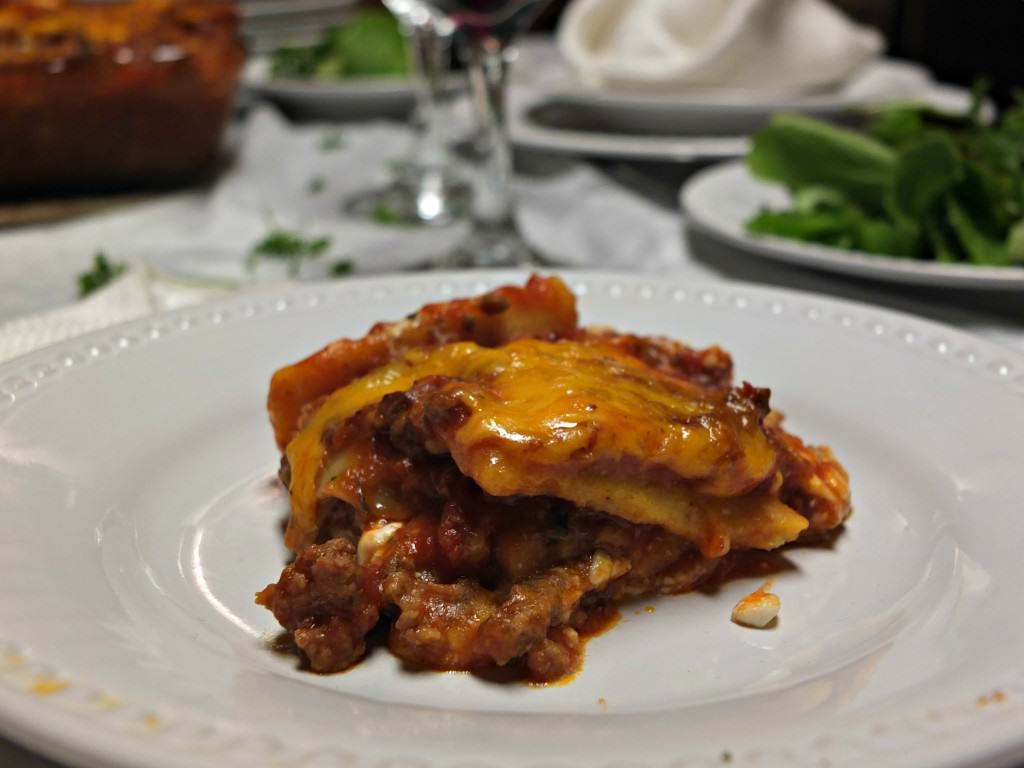 Cassava flour is available here: Otto's Naturals
*Disclaimer: This post contains affiliate links.  That means that if you purchase something through one of my links, I may get a commission, at no extra charge to you.  Thank you for your support 🙂
Paleo Lasagna with Homemade Grain-Free Noodles
ngredients Noodles: cassava flour - 1-1/2 cups eggs - 4 salt - 1/4 teaspoon Lasagna: coconut oil - 1 tablespoon mushrooms - 12 oz. sliced ground beef - 1 pound marinara sauce - 1 26 oz. jar tomato paste - 1 6 oz. can dried parsley - 1 teaspoon salt - to taste pepper - to taste cottage cheese - 1 cup, optional grated cheddar cheese - 1/2 cup, optional
Instructions
Preheat oven to 375 degrees Fahrenheit.
Make the noodles: Stir the noodle ingredients together in a bowl. Knead a few times and roll out to 1/16 or 1/32" thickness, flouring as needed with additional cassava flour. Cut into lasagna noodle shapes with a pizza cutter. Transfer to a dishtowel placed on the counter while you prepare the sauce.
Heat the coconut oil in a large skillet and add the mushrooms. Saute a few minutes.
Add the beef and cook until browned through.
Add the marinara, tomato paste, parsley, salt, and pepper. Heat through and remove from heat.
Spread a thin layer of sauce on the bottom of a 11x7 inch glass baking dish. Add a layer of noodles, then a layer of sauce and cottage cheese if using. Repeat until all the sauce, noodles, and cheese is gone, and top with cheddar cheese.
Cover with foil and bake for 1 hour. Uncover and bake for another 15 minutes or so.
Let stand 15 minutes before cutting and serving.