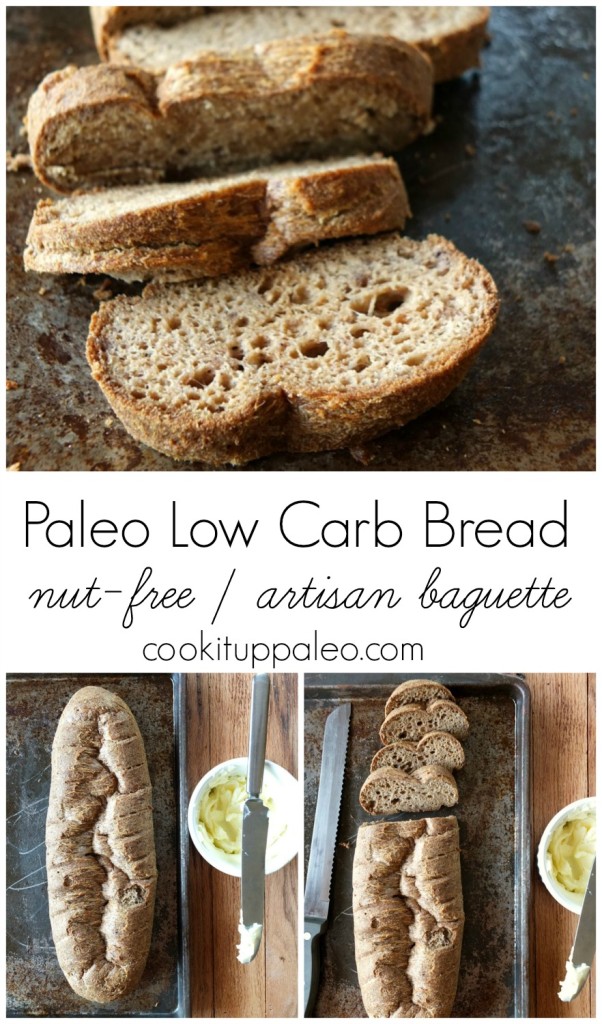 It's so funny; every time I make a bread post, I think about how I used to hate bread.  Then I realize that it was the store-bought stuff that I hated.  When I think of good bread, I think of a fresh-baked loaf spread with soft butter.  Mmmm..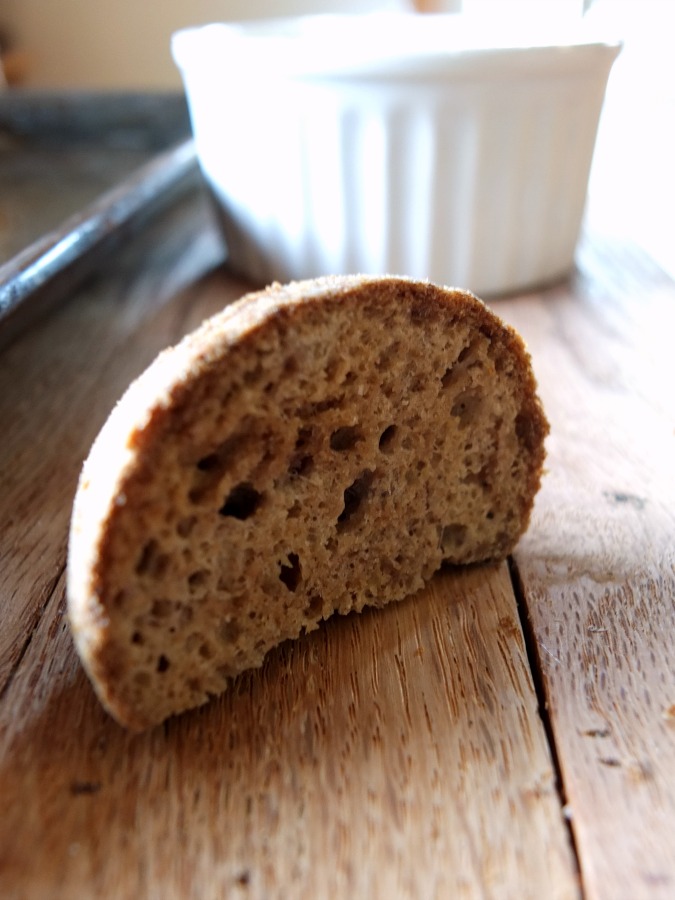 I've done two other really delicious bread recipes:
Paleo Crusty Bread (almond flour and tapioca)
Paleo French Bread (cassava flour)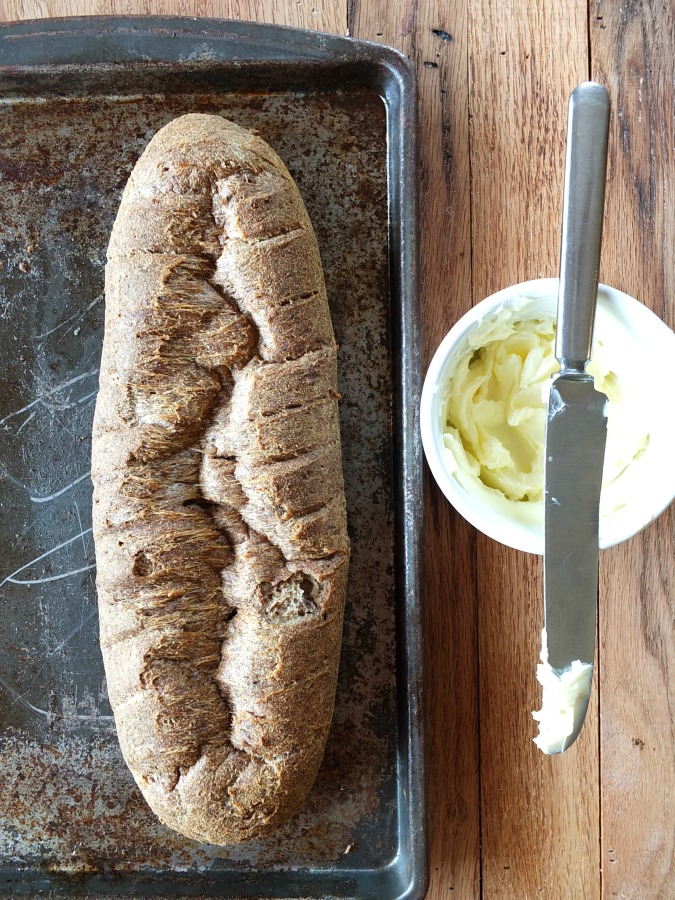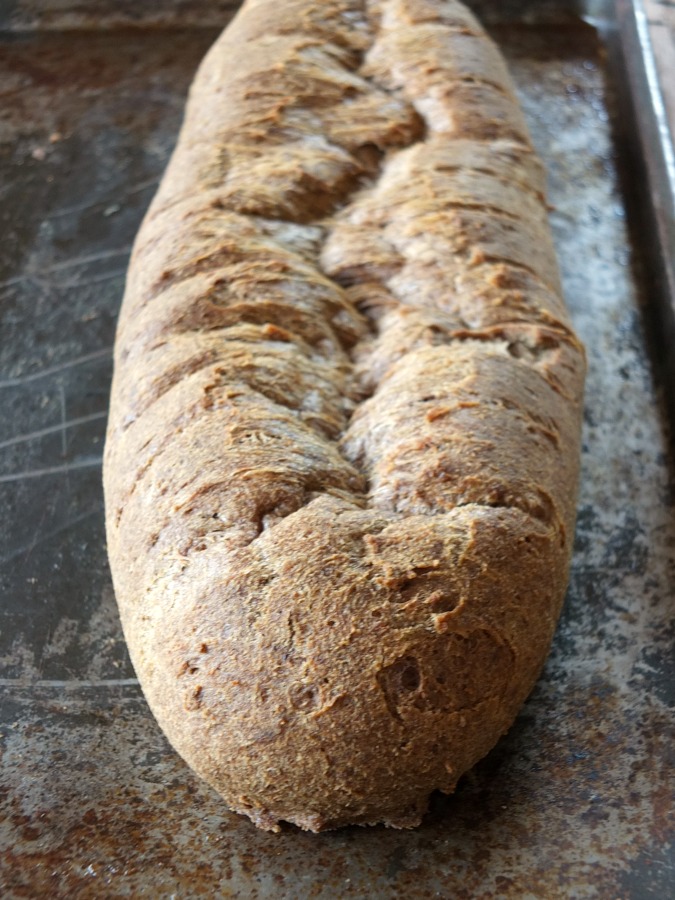 So I've made bread for paleo people and for nut-free people, but it's time for a paleo low carb bread for the low carb peeps! I eat moderate carb, but I know people who have to keep their carbs low, and everybody deserves to have a bread they can eat, right?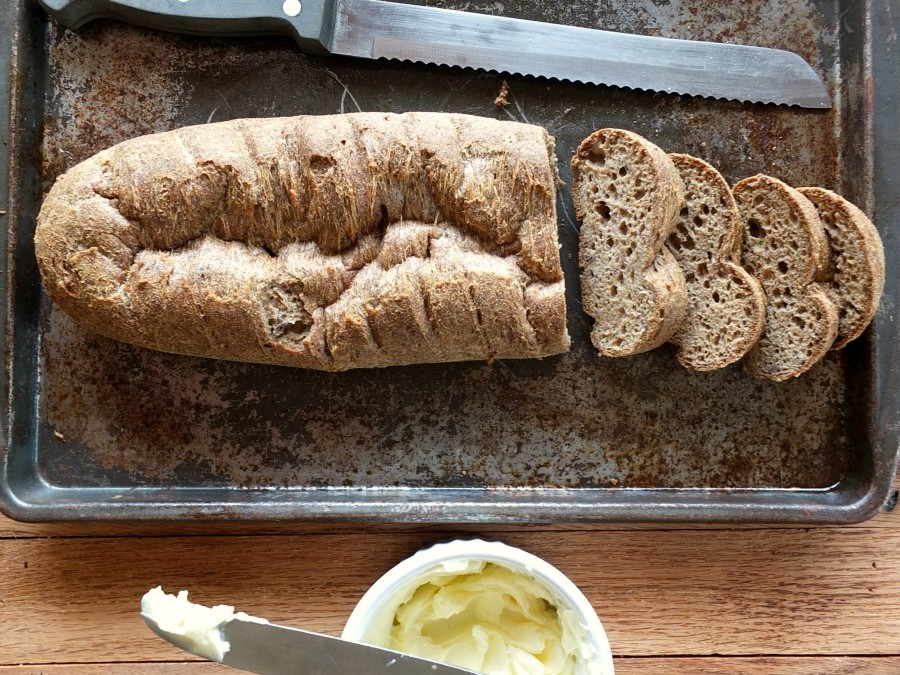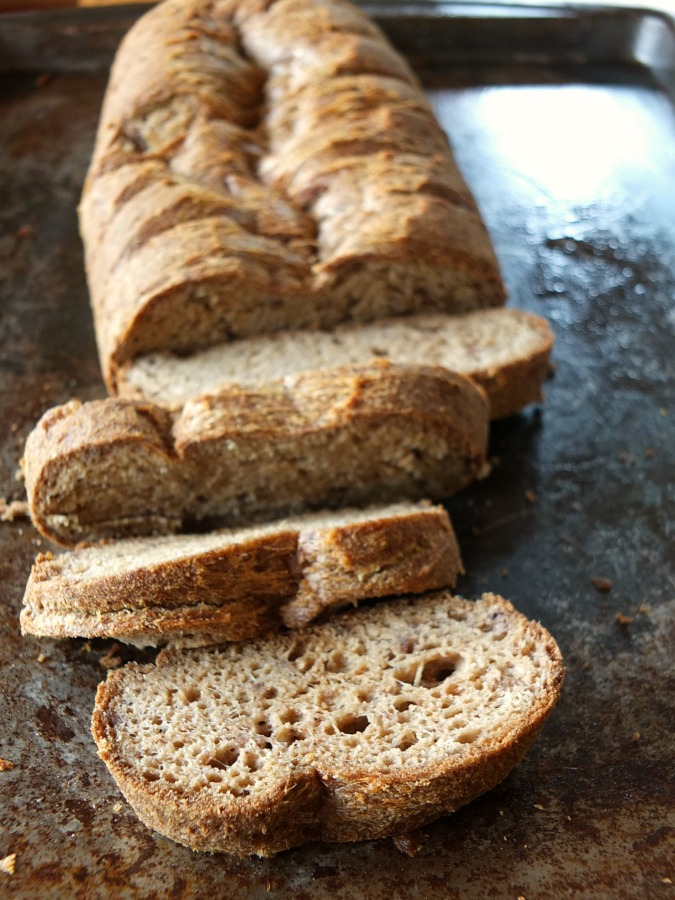 Right.  So here's my paleo low carb bread answer to a crusty baguette with a soft, light crumb.  My favorite thing about this loaf is that the inside does not have a cakey texture.  It has a bready texture; complete with a teensy bit of springiness and nice little holes in the crumb that you can see through; that's what I call bread.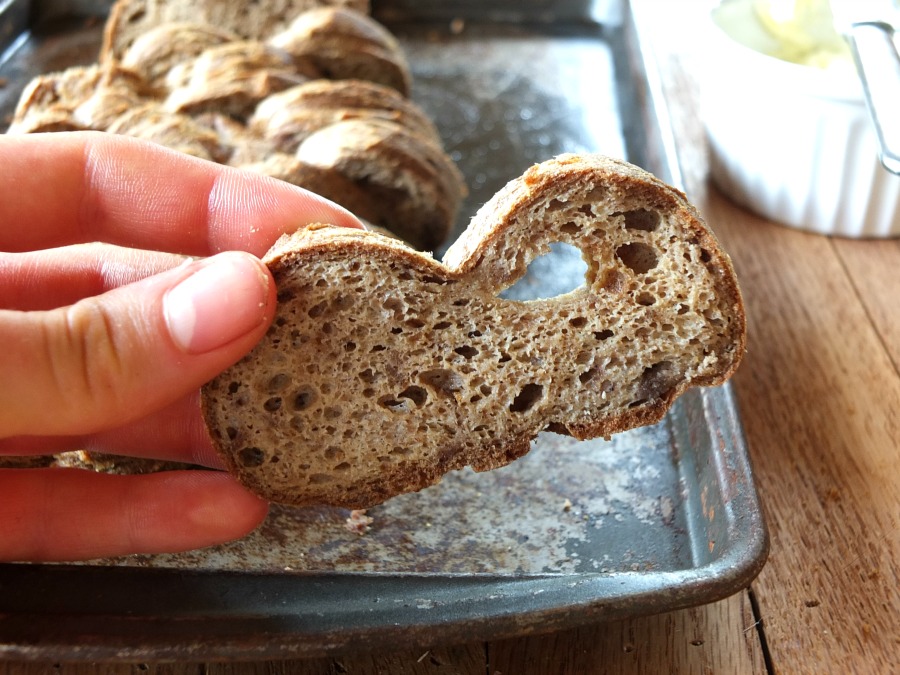 What's the secret to the success of this paleo low carb bread recipe? Psyllium husk powder.  Psyllium husk is just that; the powdered husk of the psyllium seed.  It's pretty much pure fiber.  It's the kind of fiber that absorbs moisture and makes things a little stretchy.  Combining that with the eggs for lift and coconut flour for binding, the result is the perfect low-carb bread.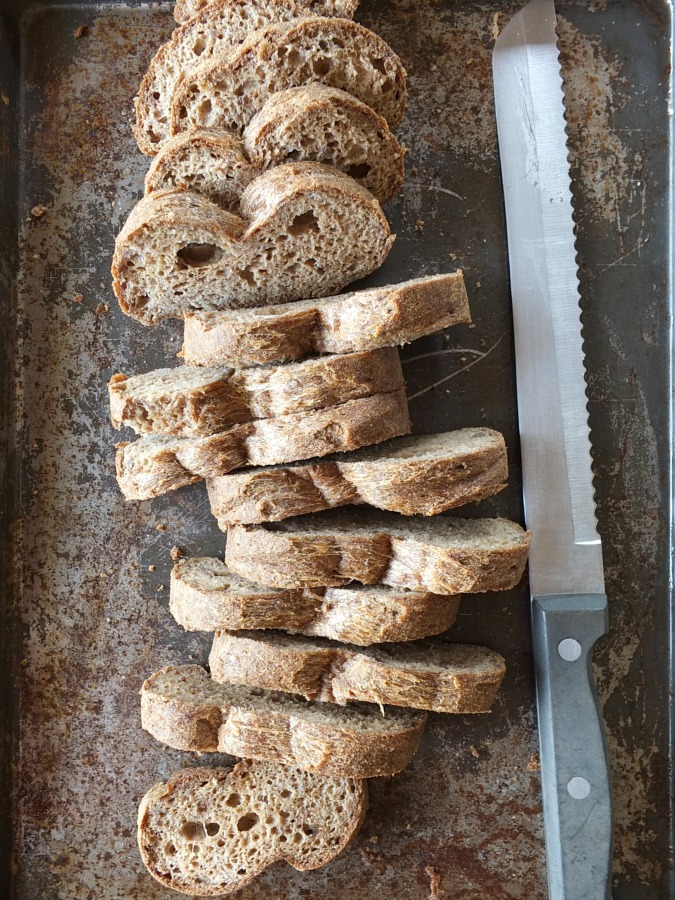 Don't substitute psyllium husk flakes for the powder in this recipe.  The flakes are kind of like flaxseed.  If you want flax, just make a flax bread recipe.  We're using powder here.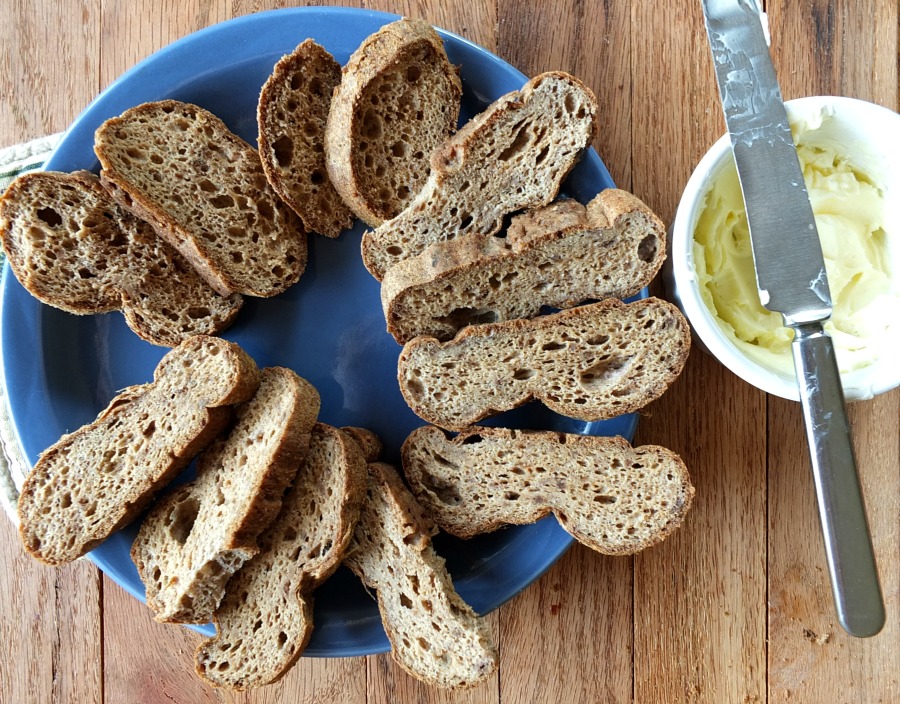 I have heard of some brands of psyllium husk turning bread purple.  I think it would be totally fun to have a purple bread; but I used Frontier brand psyllium and my bread stayed a nice self-respecting golden brown.
Go make some bread!
P.S.  How low carb is this bread really? I ran it through a nutrition data calculator and it came out 1.6 grams net carbs per 1/10 of recipe.  (net carbs = total carbs – fiber)
Shared at Fat Tuesday, Allergy Free Wednesday
Paleo Low-Carb Baguette
Ingredients
eggs - 4
egg whites - 2
canned full-fat coconut milk - 1/3 cup
coconut oil - 2 tablespoons, melted
psyllium husk powder - 1/3 cup
coconut flour - 1/4 cup
salt - 1/2 teaspoon
baking soda - 1/2 teaspoon
raw apple cider vinegar - 1/2 teaspoon
Instructions
Preheat oven to 350 degrees Fahrenheit and grease a medium-sized baking sheet with some coconut oil.
In a large mixing bowl, whisk together the eggs, egg whites, coconut milk, and coconut oil.
Stir in the psyllium and coconut flour.
Stir in the salt, baking soda, and apple cider vinegar.
Let sit for minute or two; it will thicken up like sticky dough.
Form into a long thin baguette on the baking sheet.
Bake for 55 to 60 minutes. The bread will puff way up; don't let this fool you; it takes quite a long time for the bread to cook through.
Let cool... just kidding; slice it up and serve it warm with soft butter!!