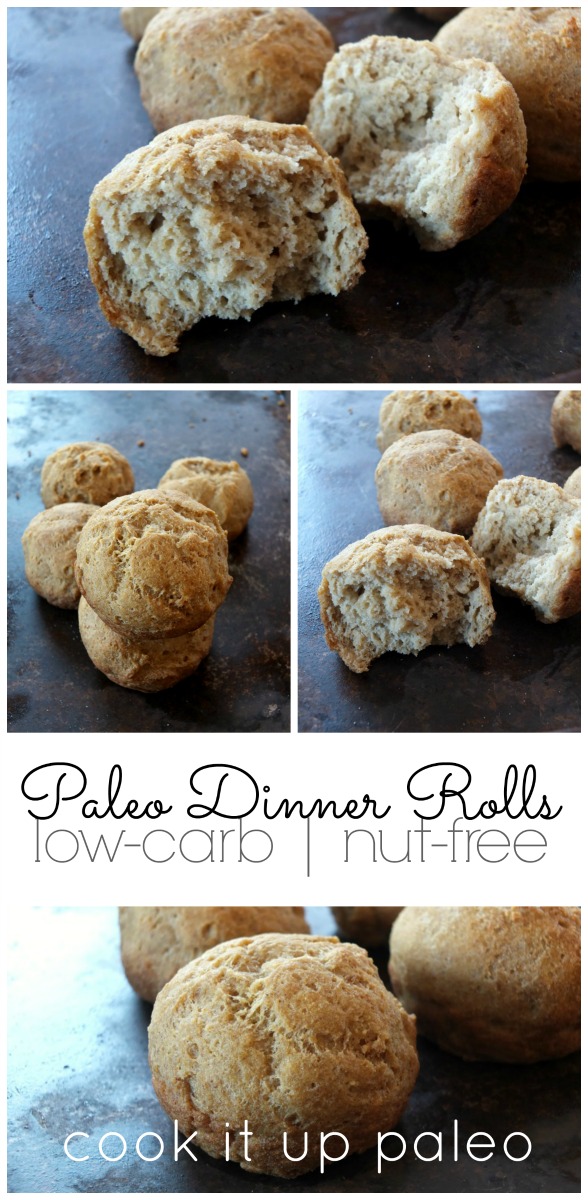 Thankgiving is almost here and it's almost too late to be posting yet another turkey day recipe, but I'm sitting at my computer doing it.  I already have an amazing roll recipe, so why am I posting another one? Because these have only about 2 net carbs per roll.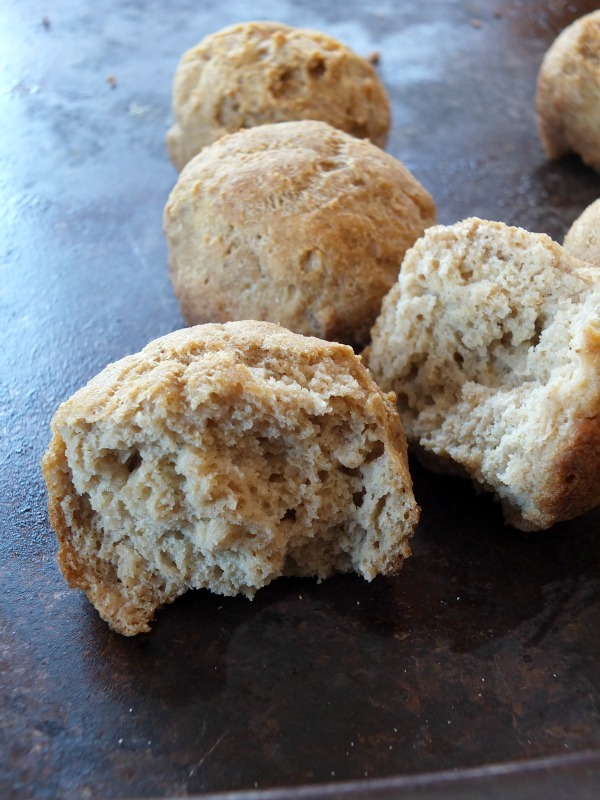 Now I am aware that most of you (including myself) are not worried about carbs on Thanksgiving, but there are those who always have to worry about carbs, regardless of the date on the calendar.  Hey low-carbers: You're entitled to dinner rolls on Thanksgiving too!
These rolls didn't last long in our house.  They take only one bowl and few minutes to whip up, and the end results were simply amazing; soft and fluffy.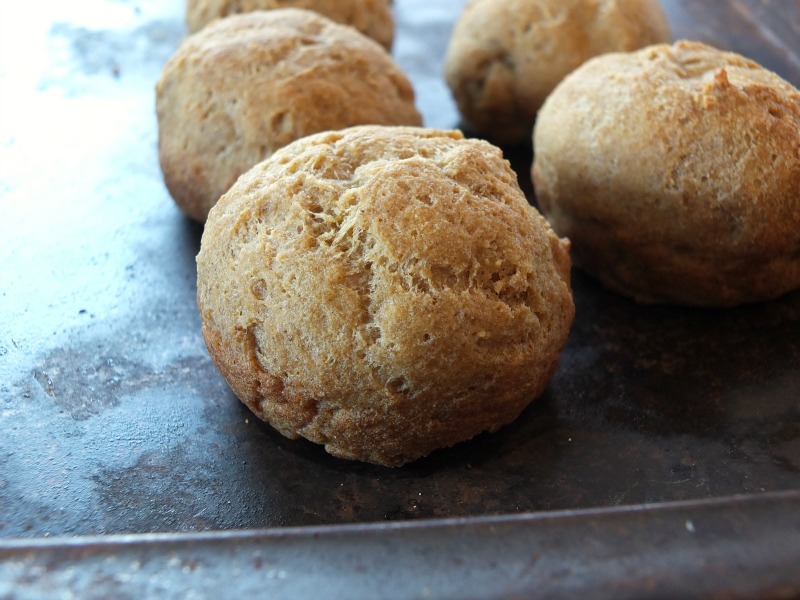 Now I know these have a lot of eggs, but it makes them fluffy and gives each roll almost 6 grams of protein.  So pick up an extra dozen of eggs so you can make these!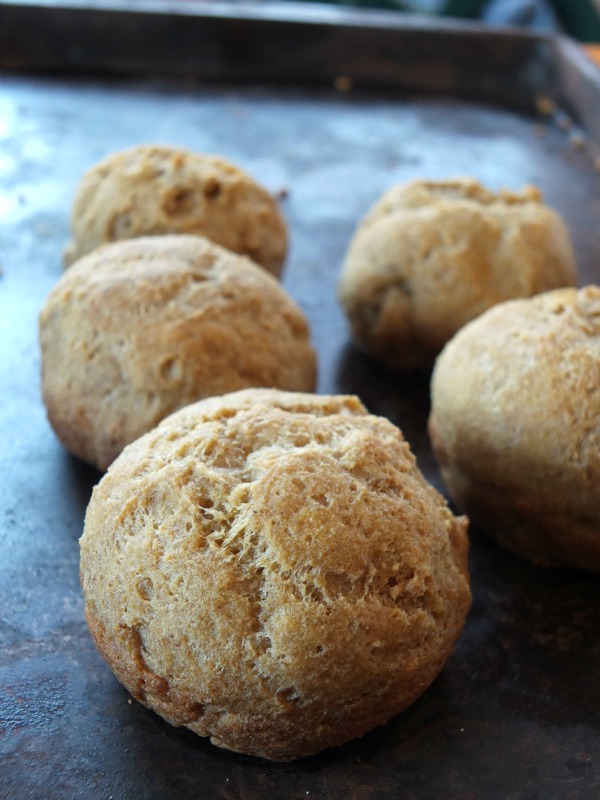 Paleo Low Carb Rolls
Instructions
Preheat oven to 350° F.
Grease a muffin pan with a bit of butter or coconut oil.
Whisk the eggs with the egg whites in a mixing bowl. Mix in the butter or coconut oil.
Stir in the coconut flour, psyllium, salt, baking soda, and cider vinegar.
Divide batter between 10 muffin cups.
Bake for 20 minutes.
Nutrition Information
Serving Size:
1/10 of recipe
Calories:
150
Fat:
10.6 g
Saturated fat:
6.3 g
Unsaturated fat:
4.3 g
Trans fat:
0 g
Carbohydrates:
7.8 g
Sugar:
0.8 g
Sodium:
483 mg
Fiber:
5.5 g
Protein:
5.9 g
Cholesterol:
117 mg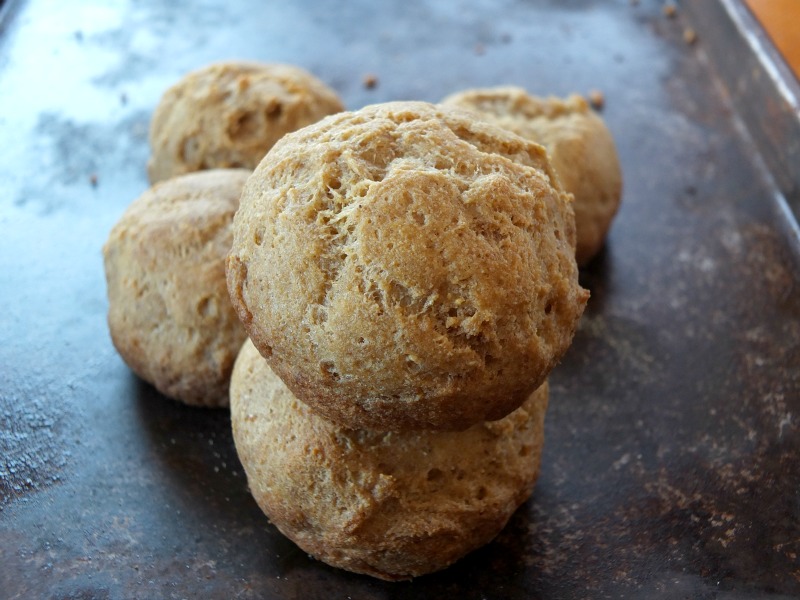 If you buy something through one of the links in my sidebars or posts, I may receive a small commission to support my blogging activities, at no extra cost to you. Thank you for your support.