Note from Heather: Please give a warm welcome to Sheeva of Health Wanderer! I'm very excited to have her guest posting these amazing pumpkin protein bars! Be sure to check out her blog for more awesome recipes, like these peppermint patties!
Hi everyone. I'm Sheeva and I blog over at healthwanderer.com. I am very happy to be guest posting on Cook It Up Paleo today and am thrilled to share my pumpkin pie protein bar recipe. Heather and I share a love of protein bars and all things pumpkin so as soon as I came up with this recipe I knew I wanted to share it here.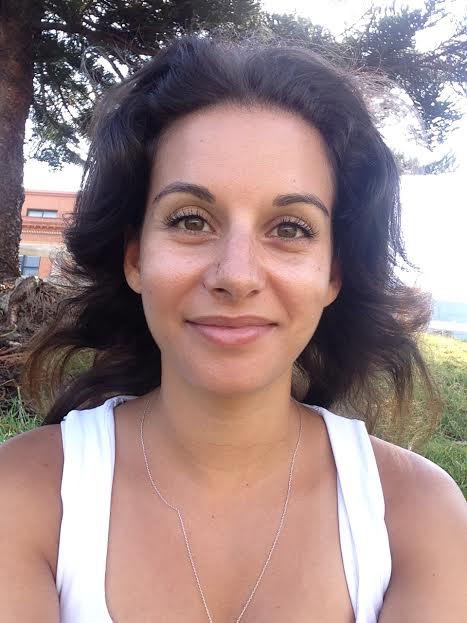 A little about myself- I am 27 and am finally understanding what good health feels like. I suffered from various health issues most of my childhood and teenage years, including digestive issues, eczema, migraines, and hair loss. All of my symptoms went unexplained by the many doctors I visited, until I saw a Functional Medicine doctor and was diagnosed with leaky gut syndrome a year ago. Since my diagnosis I have been on a mission to heal my gut and I am very pleased to say that 90% of my symptoms are gone. This year has led me to want to share my health wanderings with others, especially my passion for using food as medicine, which brings me to these bars…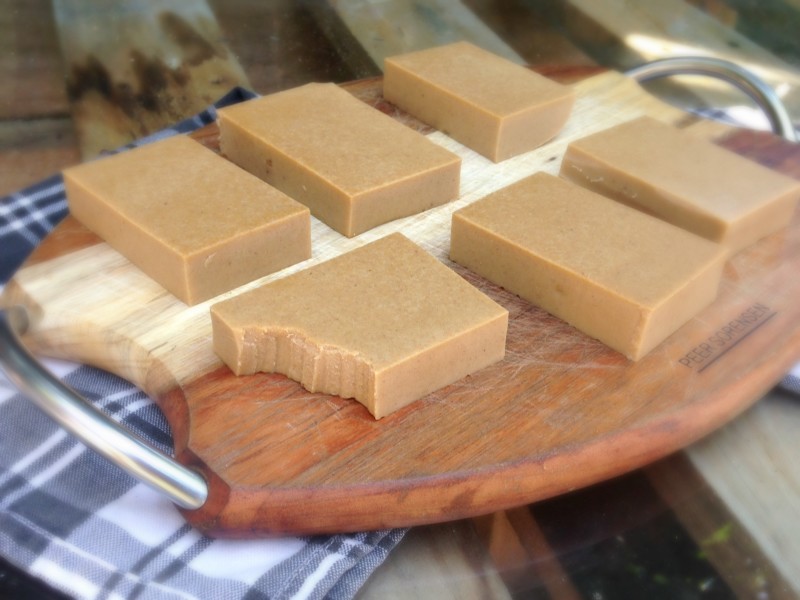 These bars cover my three requirements for snacks: they are extremely nutritious; they are easy to take on the go; they make me forget I'm on a restrictive healing diet. Gelatin is very healing for the gut so any recipe, like this one, that helps increase my gelatin intake is good in my book. The fact that they're easy to make, require no special kitchen equipment, and taste like pumpkin pie are just some extra perks! These bars also provide a nice balance of fat, carbohydrates, and protein. While I was working full time in an office and commuting 2 hours a day these bars (and a thermos of bone broth) became my breakfast. This recipe makes 6 bars, so if you prepare them on a Sunday you have enough for the week. I hope you enjoy them as much as I do!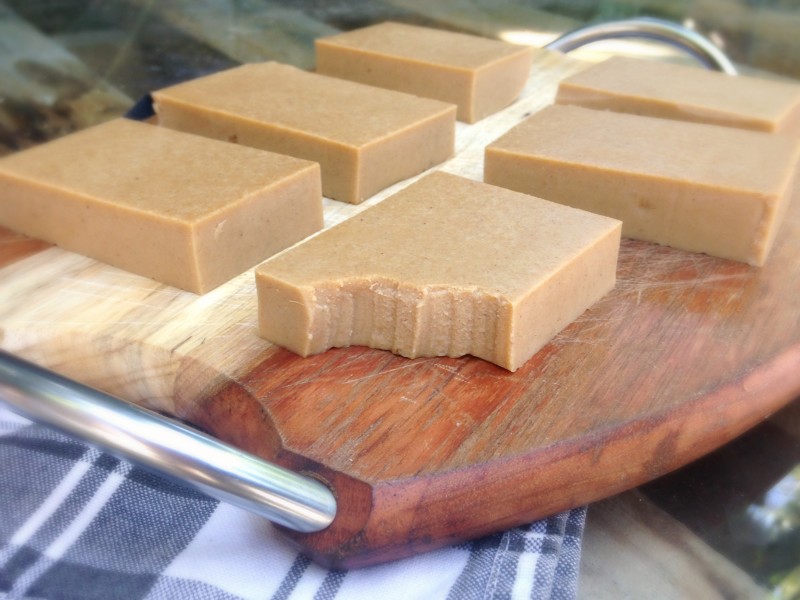 Paleo Pumpkin Protein Bars
By:
Sheeva @ Health Wanderer
Ingredients
1 can full-fat coconut milk
1 cup pumpkin puree (homemade or canned, just make sure it's completely smooth)
½ cup maple syrup (substitute honey for GAPS)
2 teaspoons ground cinnamon*
½ teaspoon ground ginger*
½ teaspoon ground nutmeg* (omit for AIP)
pinch sea salt
1 teaspoon pure vanilla extract (optional)
4 tablespoons grass-fed gelatin
1-2 tablespoons grass-fed collagen hydrolysate/peptides (optional, to increase protein content)
* can substitute 2 teaspoons of pumpkin pie spice, if tolerated
Instructions
line a small baking dish (8x8 works well) with parchment paper (or grease with coconut oil, but I highly recommend using parchment paper for this)
add coconut milk, maple syrup, spices, vanilla and sea salt to a medium sized saucepan and warm over low heat for about 5 minutes, stirring occasionally
add in the pumpkin puree and stir until fully incorporated with the coconut milk, approximately 2-3 minutes (remove any stubborn clumps of pumpkin and discard)
increase heat to medium-medium/high and whisk until almost reaching a boil and then remove from heat
Add in desired amount of collagen, if using, and whisk
Add in gelatin 1 tablespoon at a time very slowly while constantly whisking to avoid gelatin clumps. The easiest method is to whisk with your dominant hand and sprinkle gelatin with your other hand (it feels like a mini work-out, but is worth it! Alternatively, you could use an immersion blender for this part if you have one). Whisk an extra 30 seconds after the last of the gelatin is added.
Pour into prepared baking dish and place in fridge until set, approximately 1-2 hours. Cut into bars and enjoy! Store bars in the fridge until ready to eat them.
Notes
To turn these into pumpkin spice latte protein bars, simply add 1 cup of your favorite brewed coffee to the coconut milk at the start of the recipe and then increase the gelatin to 5 tablespoons instead of 4 OR add 1 shot espresso to coconut milk at start and leave the rest of the recipe as is.
Nutrition Information
Serving Size:
1/6 of recipe
Calories:
262
Fat:
16 g
Saturated fat:
14.1 g
Unsaturated fat:
1.9 g
Trans fat:
0 g
Carbohydrates:
25.5 g
Sugar:
19.4 g
Sodium:
81 mg
Fiber:
3.1 g
Protein:
7.5 g
Cholesterol:
0 mg