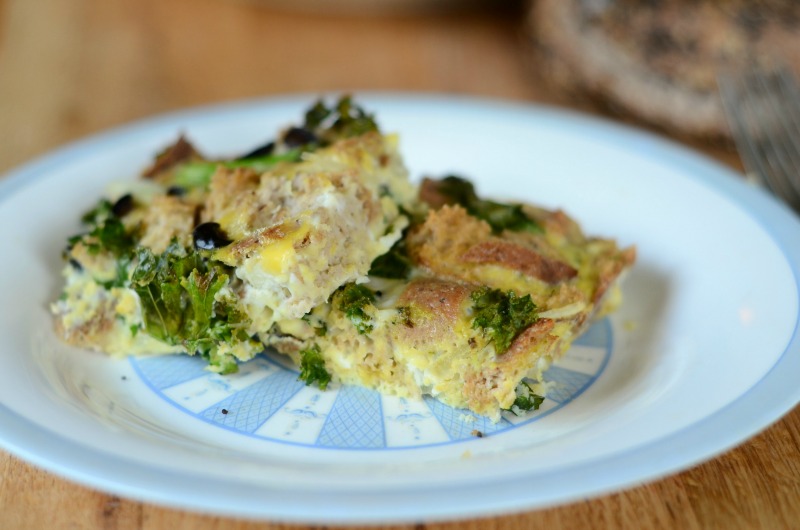 When I was a kid learning to cook, strata was the one dish that never really made sense to me. Like why add a bunch of bread to an already delicious egg casserole recipe? It always seemed like a source of unnecessary carbs and an extra filler ingredient.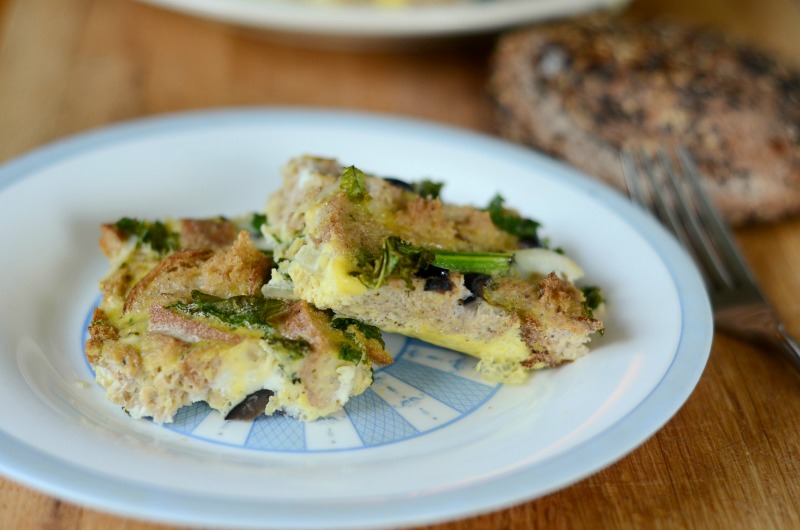 That is until I tried Fox Hill Kitchens low carb bread at Paleo f(x)! Seriously this stuff is downright amazing; fluffy, and bready, light, and and oh sooooo good!! They were kind enough to send me some of their bread and I set to work low-carb-ifying breakfast strata.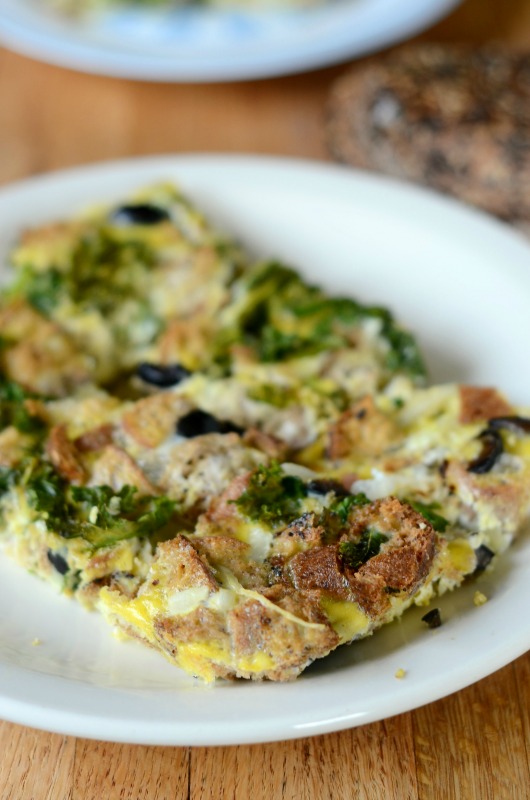 And suddenly it all clicked; strata is like a savory bread pudding crossed with breakfast casserole, and it's amazingly delicious. Enjoy!

Paleo Breakfast Strata
Ingredients
3 cups cubed Fox Hill Kitchen bread
1/4 cup chopped onion
1/4 cup sliced black olives
2 cups thinly sliced kale
1 tablespoon coconut oil
6 eggs
1/4 cup almond milk
1/2 teaspoon garlic powder
Instructions
Preheat the oven to 350°.
In an 8"x8" glass baking dish, spread the cubed bread, onion, and olives.
Saute the kale in the coconut oil until tender and spread over the bread.
Whisk together the eggs, almond milk, and garlic powder; pour over bread and veggies.
Bake for 25-30 minutes, or until cooked through.