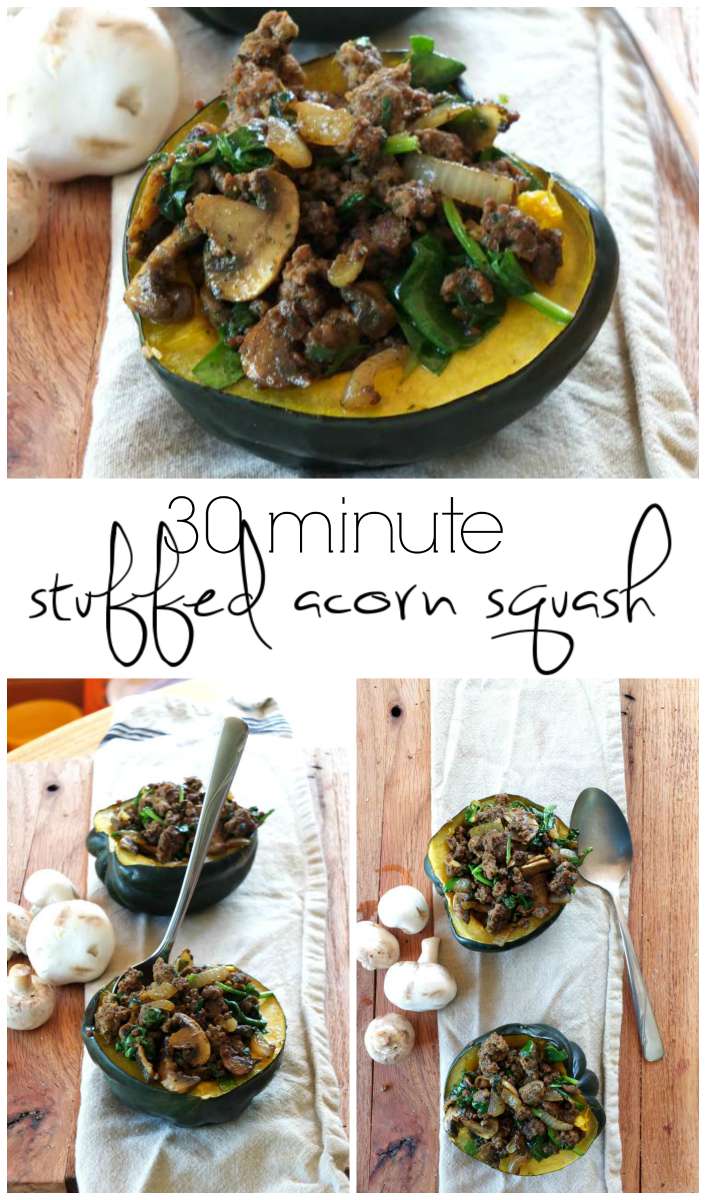 Fall comes early here in southern Wisconsin, and I couldn't be more excited.  Hunting season is just around the corner.  I really think this is the year I'll land a nice buck.  We just got a scope mounted on the new rifle, and I'm daydreaming about how awesome this stuffed squash would taste with ground venison.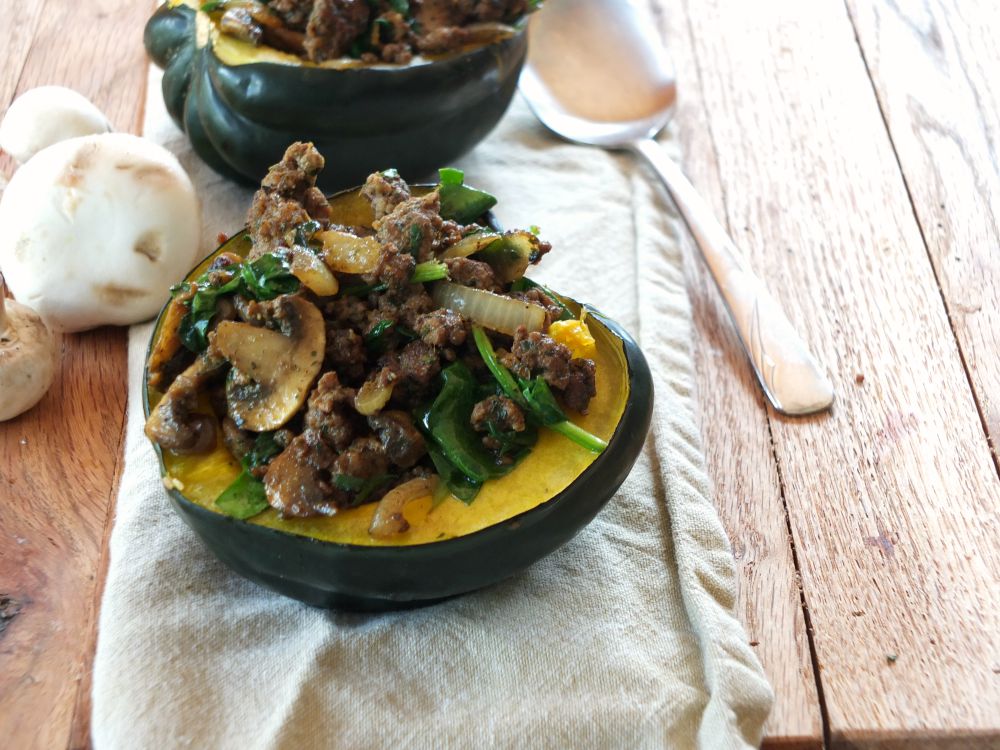 But for now, it'll be stuffed with beef, and that's ok too because this dish is delicious.  This paleo stuffed acorn squash really only takes 20 minutes to make; but it takes 30 if you're drinking a pumpkin spice latte while you're making it, which is totally acceptable.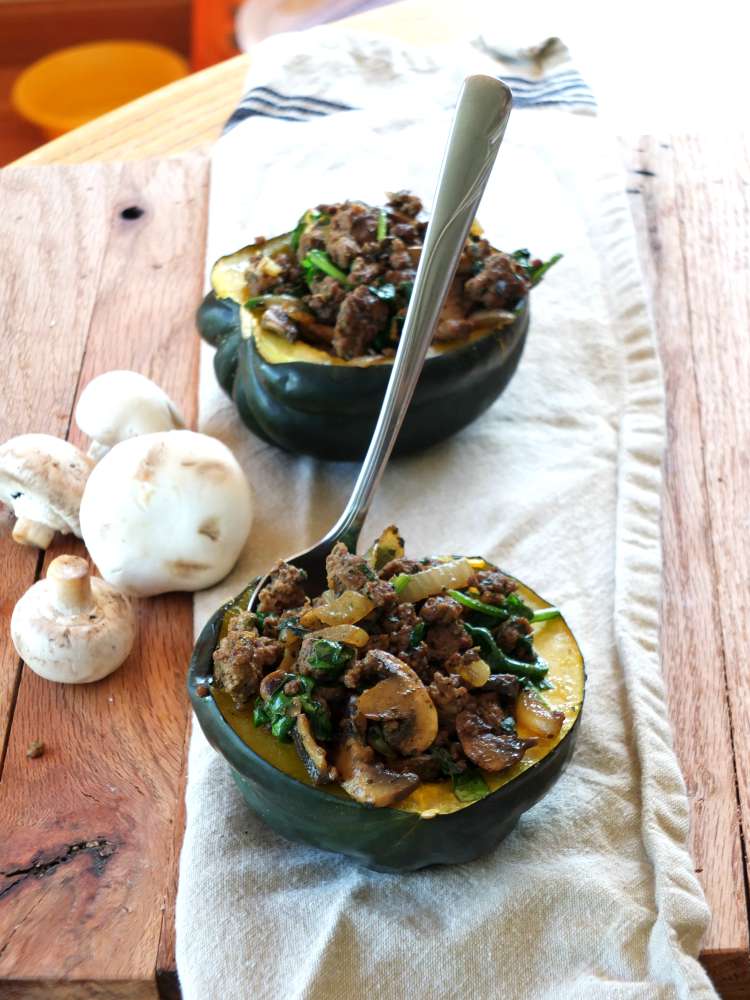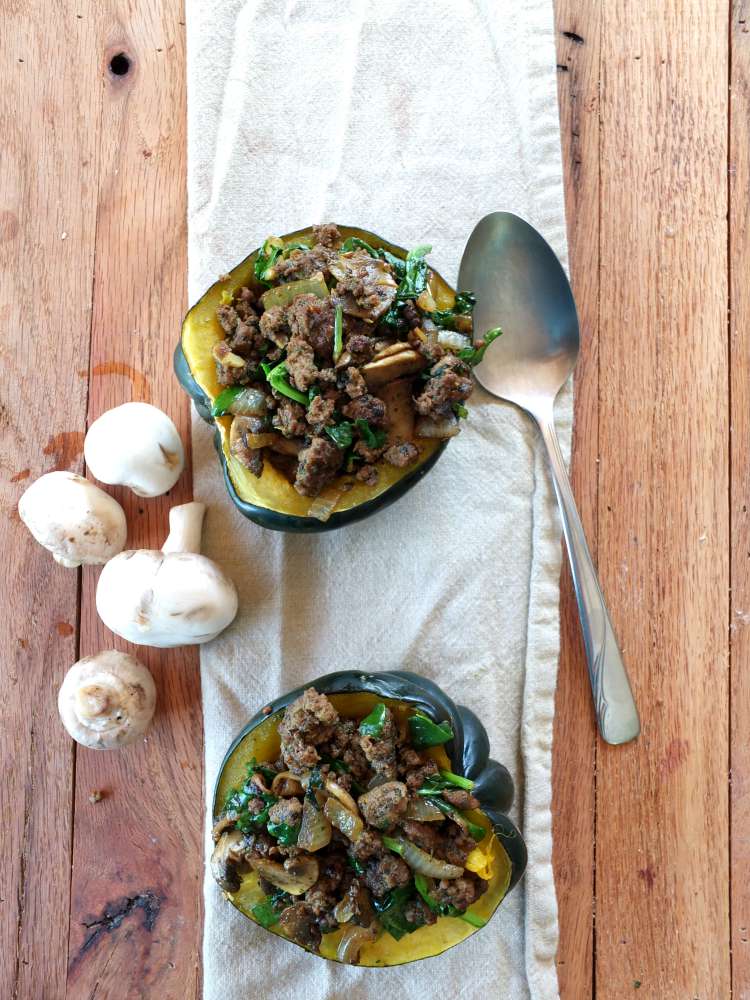 I love the combo of sweet squash, savory beef, and tender veggies in this super-simple dish.  It's awesome for breakfast, lunch or dinner.  It's also easily multiplied to feed the whole family.
30 Minute Stuffed Acorn Squash
Ingredients
1 acorn squash
Bacon fat or lard for sauteeing
1/2 onion, chopped
2 garlic cloves, minced
2 cups sliced mushrooms
1/2 pound ground beef
2 teaspoons curry powder
Salt to taste
Freshly ground black pepper to taste
2 cups chopped fresh spinach or other green (arugula, kale, etc.)
Instructions
Cut the squash in half and scoop out the seeds. Microwave on a plate for 7-8 minutes, or until tender.
Meanwhile, melt a little bacon fat in a skillet over medium heat and add the onion, garlic, mushrooms, beef, curry powder, salt, and pepper.
Cook, stirring often, until vegetables are cooked and beef is browned.
Add the the spinach and cook until it's just wilted.
Scoop the filling into the squash halves and serve.
Nutrition Information
Serving Size:
1/2 recipe
Calories:
370
Fat:
11.1 g
Saturated fat:
4 g
Unsaturated fat:
7.1 g
Trans fat:
0 g
Carbohydrates:
30.7 g
Sugar:
2.6 g
Sodium:
499 mg
Fiber:
6 g
Protein:
40 g
Cholesterol:
104 mg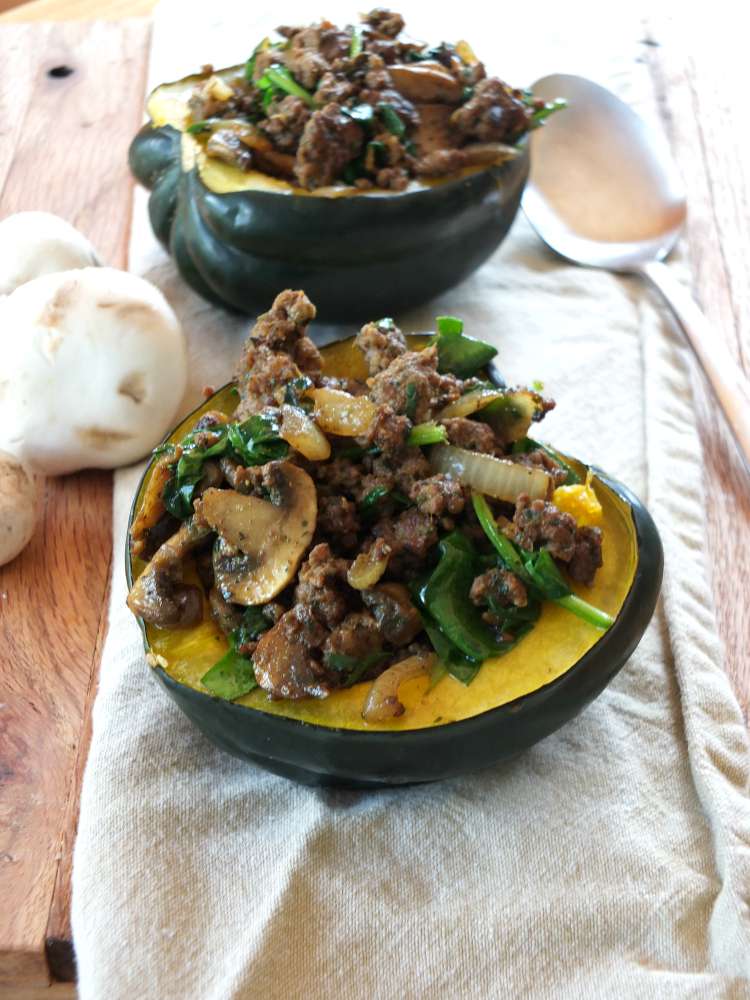 Shared at Fat Tuesday, Allergy-Free Wednesday