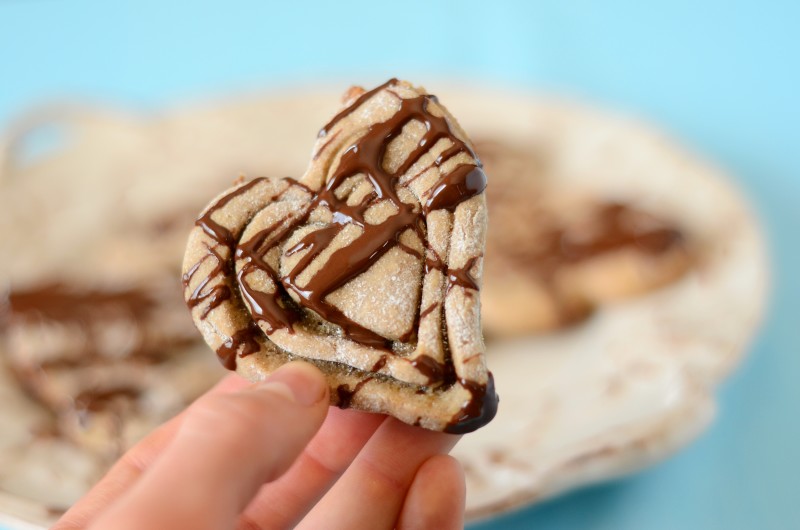 My sweet little sister turns FIFTEEN this Valentine's day; it's crazy because I remember when I turned fifteen; I felt so old and mature – lol.  And let's not even talk about the fact that I'm going to be nineteen this month; yes we won't even mention it.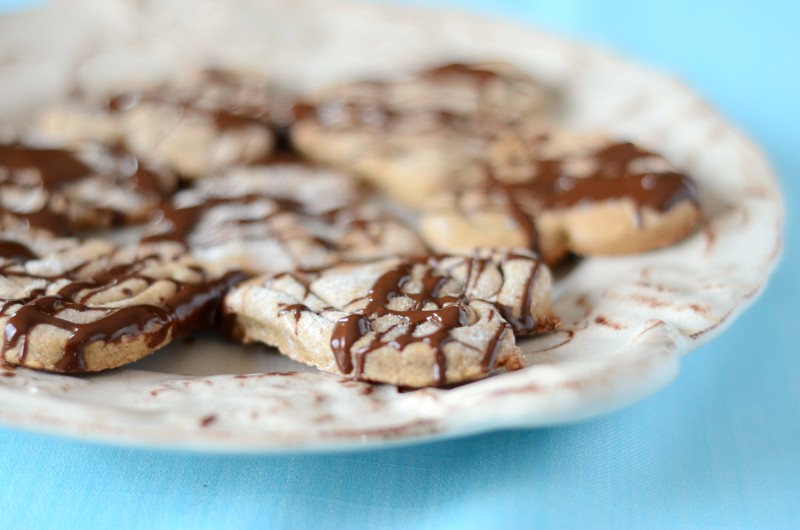 Anyway, my sister is sensitive to gluten, dairy (including butter), and coconut.  But I really wanted her to have a Valentine's treat that she could enjoy.  These delicious cookies were the result, and let's just say it was hard not to eat them all before she got home from school.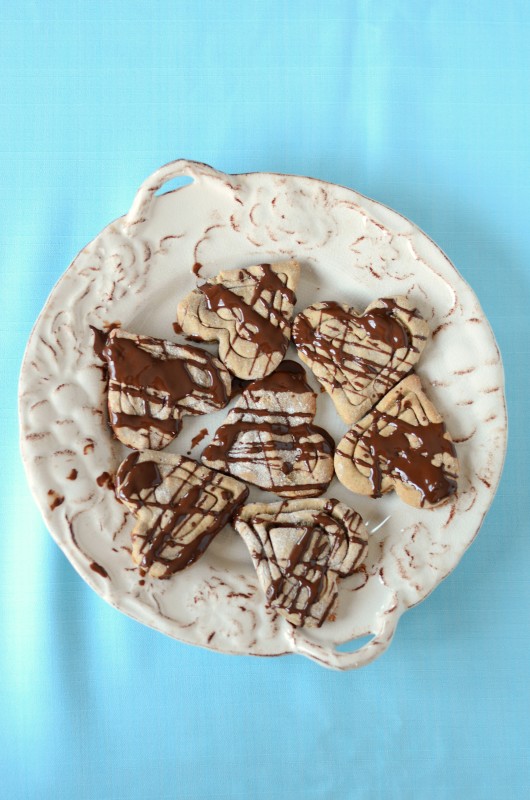 These perfectly-textured cutouts not only capture the delicious flavors of "peanut butter" and chocolate, they are (ready for this?) grain-free, gluten-free, nut-free, egg-free, vegan, coconut-free, refined sugar-free, and dairy-free.  Cuz that's how we roll.  Oh, and they're delicious.  Of course.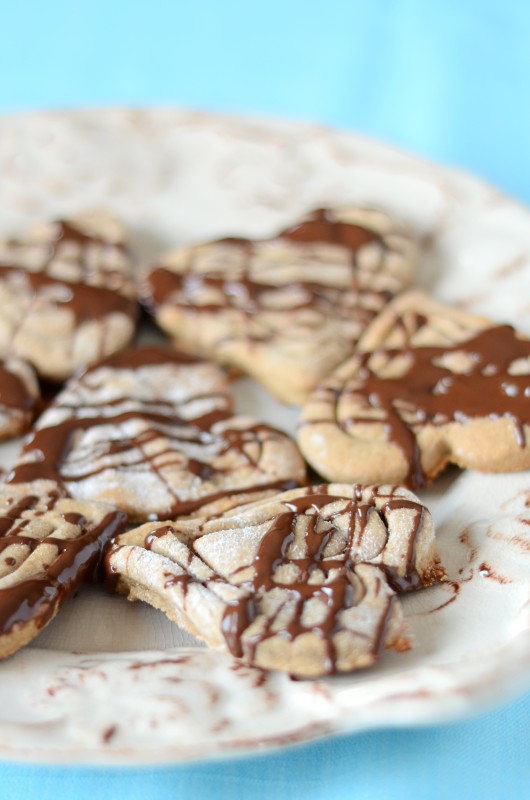 Sunbutter Chocolate Valentine's Hearts (paleo, vegan, nut-free)
Recipe type:
Cookies/Bars
Instructions
Preheat the oven to 350° F.
Mash the banana in a mixing bowl. Mix in the sunbutter, maple syrup, and olive oil.
Add the plantain flour, cassava flour, and salt. Mix well.
Pat out on a cassava floured counter to 1/4" thick and cut with a heart shaped cookie cutter.
Transfer to a greased baking sheet and bake for 15-20 minutes.
Cool and cookies.
Melt the chocolate and drizzle over the cookies.
Let sit until chocolate is set.
Nutrition Information
Serving Size:
1/12 of recipe
Calories:
177
Fat:
10.8 g
Saturated fat:
2.1 g
Unsaturated fat:
8.7 g
Trans fat:
0 g
Carbohydrates:
19.2 g
Sugar:
8.8 g
Sodium:
178 mg
Fiber:
1.1 g
Protein:
2.7 g
Cholesterol:
1 mg